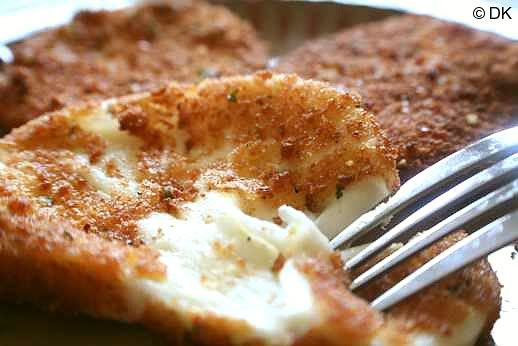 Splitter splatter of the rain, that cool breeze playing with my hair, sea's children bobbing up and down her lap , a child smiling away and a bite of Fried mozzarella! Heavenly bliss if ever was one.

You might think this is funny, but sometimes when I eat something, I end up feeling that my very purpose of existance in this earth was to eat that! No, I am no glutton but I am a lover of good foods and when one such comes my way, I feel elated to no end.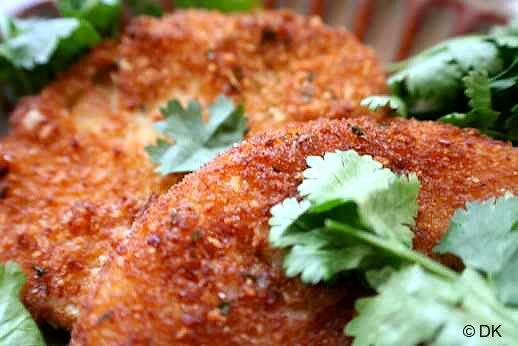 Such little things, but so much happiness! Fried mozzarella is one of the most delicious things I have ever eaten and so will you when you sink your teeth into it and slowly chew the heavenly warmth when it slides down your wanting throat!
Basic Information
Yield
:
Makes 6-8 fried slices
Ingredients
16 Oz Mozzarella
approx 1 cup flour
2 eggs
1-2 tsp Herbs De Provence (as per taste)
approx 1 cup bread crumbs
Method
1
Slice the Mozzerella into thin slices about 1/2 inch. Remove excess moisture.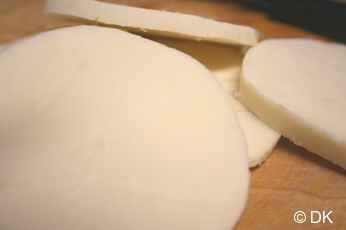 2
Beat the eggs in a shallow cup. Place the flour in another and season it with some pepper and Italian herb seasoning. Place another cup of Bread crumbs nearby.First dip the slice in the flour and coat it all over. Shake off any excess.
3
Then dip the slice in the egg and coat it evenly.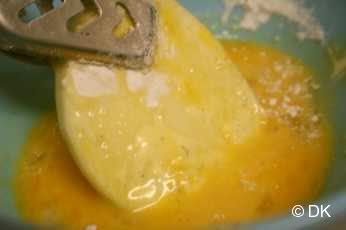 4
Next place it in the bread crumbs and coat it shaking away the excess.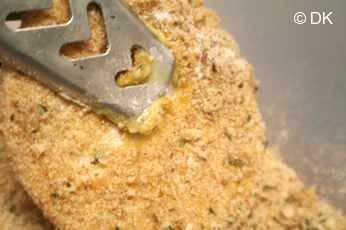 5
Drop in hot oil and fry for a 5-8 seconds. Do it in batches but take care to note not to keep the breaded cheese for too long else it will break away in the oil. Similarly the oil should be med-hot in temperature. Lower temparature will cause the cheese to break down and too hot will burn the slices :)Place it in paper towel.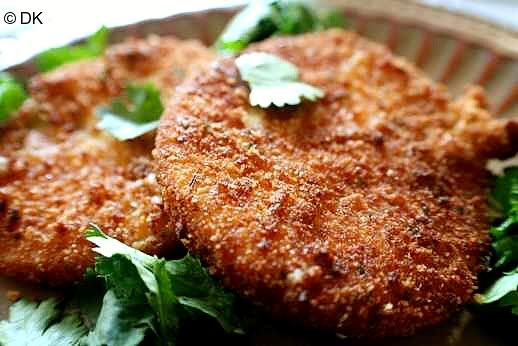 Related Recipes You May Like
Be the first to showcase this recipe!

Your Name
Did you make this recipe?
Please click below to share your experiences while you were making this recipe. Thanks for your input!
Have a favorite recipe?
Know a family recipe your mom used to make? Or maybe a go to recipe that works everytime? Share it with your fellow foodies!