It feels great to be mentioned, in a good way of course.All the more if it is by someone like LA times.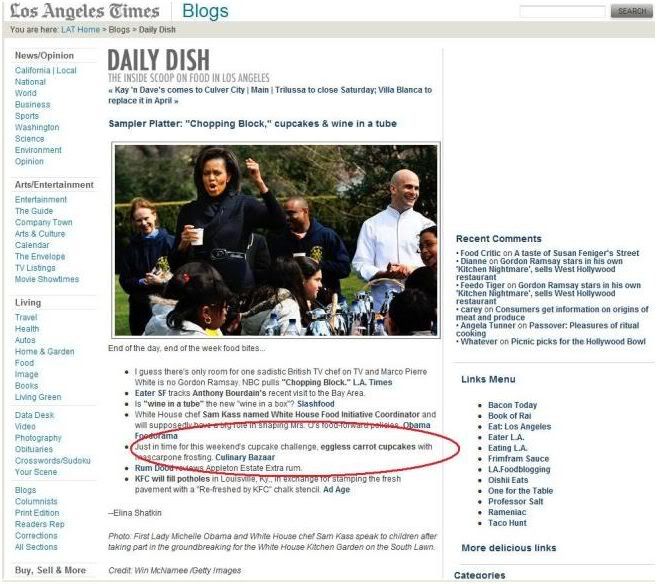 Elina Shatkin mentioned and put my carrot cupcakes with mascarpone frosting up in a pedestal with her article for daily dish. My cupcakes are blushing "Orange"

[My old blog was culinary bazaar which has now become Chef in you]
Be the first to showcase this recipe!

Your Name
Made This Recipe?

I would LOVE to showcase it! Please click below to share your experiences while you were making this recipe, and thanks a ton for sharing.
Link to this recipe
Bookmark this page using the following link: http://chefinyou.com/2009/04/aaah-special-moment-at-la-times/
Do you have a website? You can place a link to this page by copying and pasting the code below.
<a href="http://chefinyou.com/2009/04/aaah-special-moment-at-la-times/">aaah! Special moment at LA times</a>