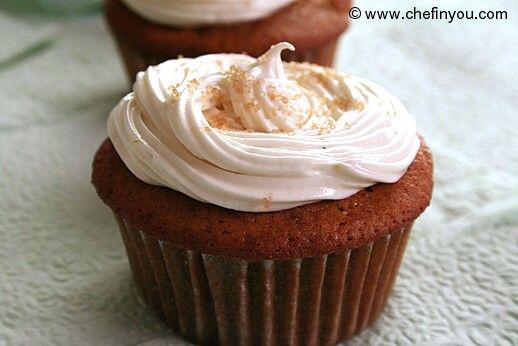 I thought I made lots of pumpkin puree and was wondering how I was going to finish all of it! I need not have worried. With the last of my puree, I made these utterly delicious spiced Pumpkin cupcakes. These cupcakes have gone places - from David Leite to Smitten kitchen to Honey and Jam. With such a fan following, I knew I had to make it.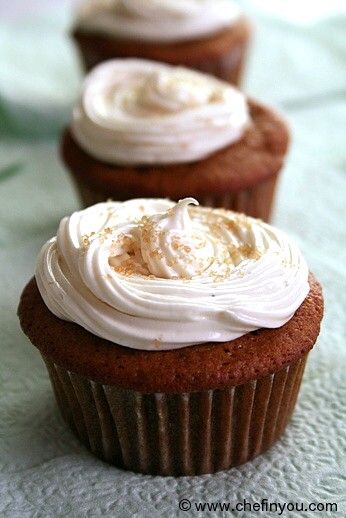 Yes, I had to add my own touch to it. There was really nothing much one can do to perfection now, can they? But I made v small changes - reduced the fat in the cupcakes by way of replacing some of the butter with pumpkin puree and by using only egg whites instead of whole ones to avoid that cholesterol. Lets keep all that to the frosting now shall we ;)? I also made lemon cream cheese frosting. You can see the originals and the transformation in the previous links.
Basic Information
Yield
:
Makes 17-18 cupcakes
Ingredients
For the cupcakes
1/2 stick unsalted butter, room temperature, plus more for greasing pans
1 cup firmly packed dark-brown sugar
1/3 cup granulated sugar
2 cups cake flour
2 teaspoons baking powder
1 teaspoon baking soda
1 teaspoon ground cinnamon
1 teaspoon ground ginger
1/2 teaspoon ground nutmeg
1/8 teaspoon ground cloves
1/2 teaspoon salt
1/4 teaspoon freshly ground black pepper
2 large eggs whites, lightly whisked (see Egg substitutes)
1/2 cup buttermilk mixed with 1 teaspoon vanilla
1 1/2 cups homemade pumpkin puree
For the Lemon Cream cheese frosting
4 ounces cream cheese, at room temperature
3 tbsp unsalted butter, at room temperature
1-1/2 cups confectioners\' sugar, sifted
1/2 tsp vanilla extract
zest of one lemon
juice of 1/4 lemon
Method
1
Method - For the cupcakes
Preheat Oven 350F (175 C). In a bowl, beat the butter and sugars on medium speed until fluffy, about 5 minutes.
2
Sift the flour, baking powder, baking soda, cinnamon, ginger, nutmeg, cloves, salt, and pepper in another bowl.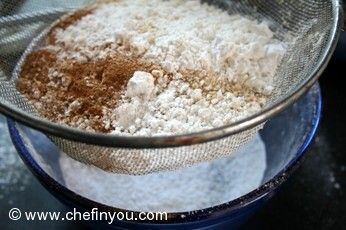 3
Add the egg whites to the butter and sugar mixture and stir to combine.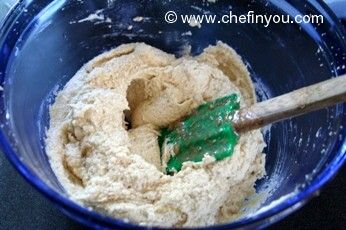 4
Now alternate adding the flour and buttermilk mixtures,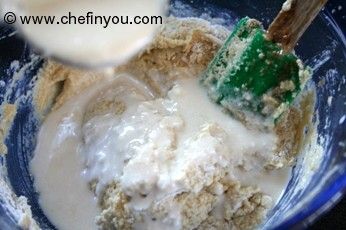 5
beginning and ending with the flour.
6
Add the pumpkin puree.
7
Stir until smooth.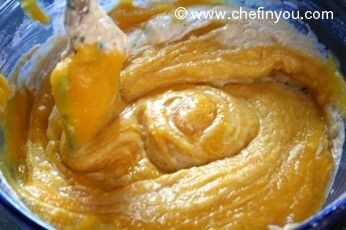 8
Scoop the batter among the cupcake liners — about 3/4 full.
9
Rap the filled pans once on the counter to release any air bubbles.
10
Bake the cakes until a toothpick inserted into the center comes out clean, about 20 to 25 minutes. Cool the cupcakes on racks completely.
11
For the Frosting
Cream the cheese, zest and butter together in a bowl.
12
Slowly add the sugar and continue beating until lump free and smooth. Add vanilla and lemon juice.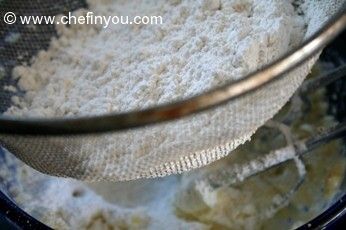 Assembly
Simply pipe the frosting on top of the cupcakes - less or more, your choice. If you don't want to pipe, you can simply use a butter knife or dinner knife to spread the filling on top!! I also sprinkled some demerara sugar on top for a slight crunch.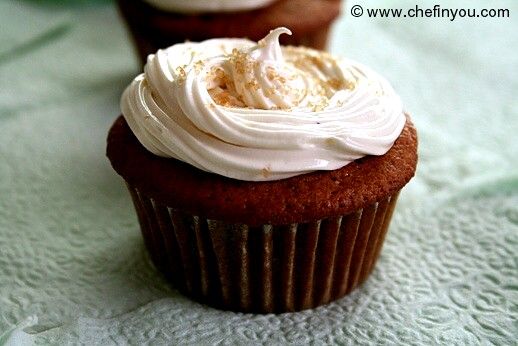 The inside of the cupcake is spongy and v fluffy. For all that frosting, it still is very light and the slight burst of lemon flavors in the frosting goes very well with these cupcakes.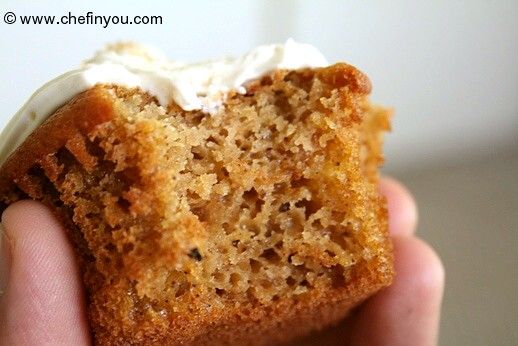 Related Recipes You May Like
Be the first to showcase this recipe!

Your Name
Did you make this recipe?
Please click below to share your experiences while you were making this recipe. Thanks for your input!
Have a favorite recipe?
Know a family recipe your mom used to make? Or maybe a go to recipe that works everytime? Share it with your fellow foodies!