Spread over the surface of the cake. I instead of topping just kept it separately since not everyone likes the whipped cream - but if its liked by all in your home - go for it :) See how it looks after a piece is cut? You can see light milk mixture at the bottom but the cake by itself was not soggy'ish - instead it had soaked up the milk beautifully yet retained its sponginess which you can see in the first photo or the photo just below.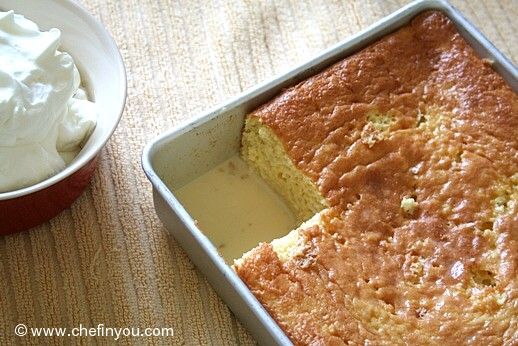 I have read that its traditionally served and topped with peaches, cherries etc. I had lots of mangoes and I thought why not!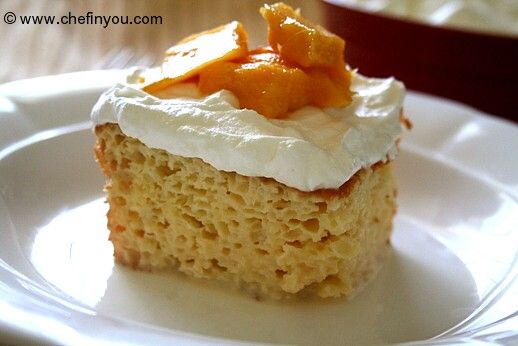 Not dissapointed at all :) Cut into squares and serve.