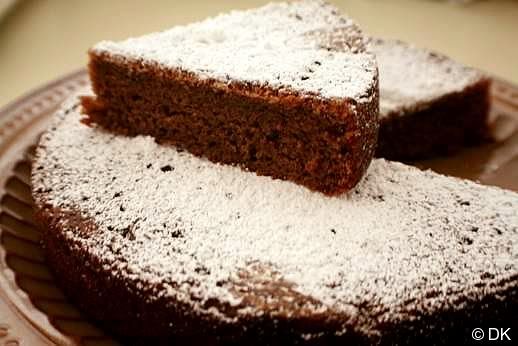 How long does it take one to sneeze? Well that's exactly the time it takes to make this cake!. OK..OK a little more than that :-) . I am not an egg lover but then if in cakes or other baking produce, I don't mind one. Even then when I first started on to bake my very first cake, i wanted to try with an eggless one and this was it. Very very simple and a good piece to bite on to.I cant promise you that softness which comes with the inclusion of an egg, but its still moist and soft enough to try.This is a Tarla Dalal's recipe and its sure worth a try.
Basic Information
Yield
:
1 Cake - 6 " in diameter
Ingredients
2 tablespoons cocoa powder
1 cup plain flour (maida)
1 teaspoon baking powder
1/2 teaspoon soda bi-carbonate
1/2 can (400 grams for full can) condensed milk
1/2 cup melted butter
1 teaspoon vanilla essence
Method
1
Sift the cocoa powder, flour, baking powder and soda bi-carbonate.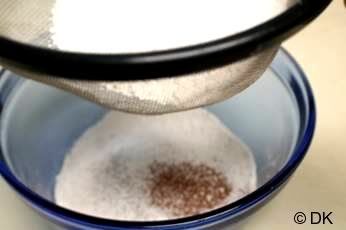 2
Combine all the ingredients together with 1/2 cup (100 ml.) of water in a bowl and mix well using a whisk.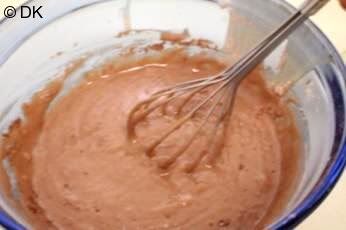 3
Pour this mixture into a greased 150 mm. (6") diameter baking tin after greasing it.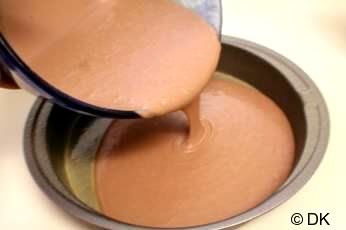 4
Bake in a pre-heated oven at 180°C (360°F) for 20 minutes or till a knife inserted into the cake comes out clean.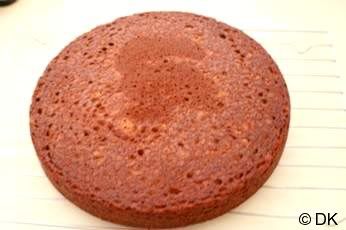 5
Unmould and cool on a wire rack.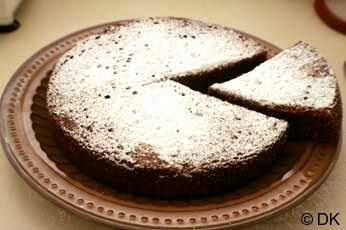 Related Recipes You May Like
Did you make this recipe?
Please click below to share your experiences while you were making this recipe. Thanks for your input!
Have a favorite recipe?
Know a family recipe your mom used to make? Or maybe a go to recipe that works everytime? Share it with your fellow foodies!