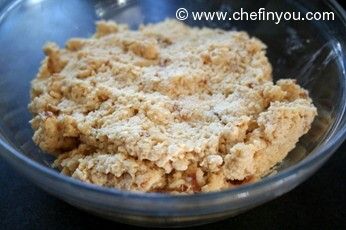 Khoa, Khoya is a milk cheese, made either from milk powder or traditionally by reducing whole milk in an open skillet for long hours. It is one of the most famous and a classic ingredient in Indian cooking where it is used both for savory as well as sweet dishes. But more often than not, you will see a plethora of age old traditional sweets calling for this ingredient. The richness that it adds to the sweets is indescribable. After trying a lot of store bought varieties and feeling miserable with results, I decided to switch to making my own about couple of years back. My observation is for the little time/effort that I put in, the result with fresh home made Khoya far exceeded any I have ever got from shops. It is not as hard as you might think and it keeps well in the fridge. See these steps to realize what a simple process this whole Khoya making business is. Trust me - you will never buy store varieties ever again!
Basic Information
Yield
:
About 1-1/2 cups of Khoya
Ingredients
1.5 litres of full fat milk
Method
1
Using a non stick pan helps a lot to avoid the milk from getting burnt. Even a little burn can spoil the entire milk.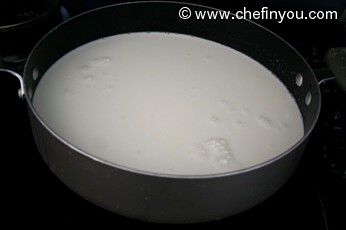 2
Bring the milk to boil in the deep non stick pan.
3
Reduce the flame to between low to medium and continue to heat the milk.
4
Stir occasionally in regular intervals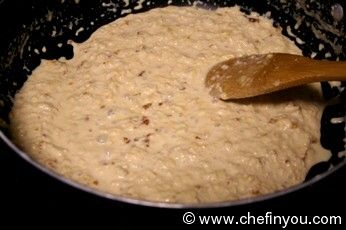 5
until the milk completely thickens to form the khova.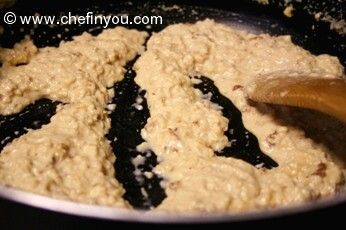 6
This will take approximately 2 hours.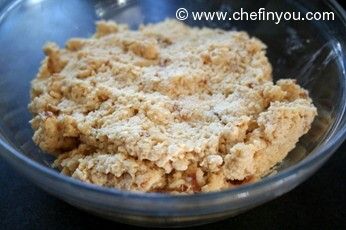 Related Recipes You May Like
Did you make this recipe?
Please click below to share your experiences while you were making this recipe. Thanks for your input!
Have a favorite recipe?
Know a family recipe your mom used to make? Or maybe a go to recipe that works everytime? Share it with your fellow foodies!