Lil spicy n Sour Brinjal curry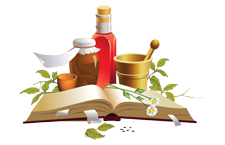 This is a simple brinjal receipe with little spicy and sour flavour and best tastes with steamed rice...
Basic Information
Cook Time
:
30 min to 1 hour
Ingredients
Light coloured Brinjals - 1/2 kg
Red Chilli Powder - 2 spoons
Turmeric Powder - 1/2 spoon
Curd - 1/2 a cup
Sauf Powder - 2 spoons
Dry ginger powder - 1/2 spoon
Cummin seeds (white) - 1 spoon
Cloves - 2
Pepper seeds - 5-6
Black cardamom - 1
Salt - as per taste
Lemon Juice - 3-4 spoon full
Oil - for fry
Method
1
Heat oil in a kadhai. Wash and slit brinjals into four pieces lengthwise. Add the cut brinjals in hot oil and deep fry them (till the colour turns to brown)
Now take out the brinjals and remove all the excess oil from the pan. Leave about 3 tablespoons of oil in pan. Turn off the gas flame.
2
Now in this pan add red chilli powder and turmeric powder and mix with the oil. Now start the gas flame again and stir continuously (or else the spices will burn). Once the spices start heating add curd slowly into the pan with continuous stirring. Stir until you see oil coming out of the spices. cook this on semi flame.
3
Now add fried brinjals to it and mix them completely and cover the lid.
After 2 -3 min add lil water (say about one and a half cup) with sauf powder, salt and dry ginger powder to it. Mix all the ingredients.
And cover with the lid and cook them on a low flame for about 10 min. In the meantime crush cloves, pepper, black cardamom and cumin seeds to powder form and add into the pan. Let it cook...Once u feel the brinjals are soft enough and absorbed the lil gravy... that means it is done. So now add lime juice to it and bring it to final boil. Now turn off the flame and it is all ready to be served.
Enjoy!!!
This recipe was contributed by a ChefInYou member.
Related Recipes You May Like
Be the first to showcase this recipe!

Your Name
Did you make this recipe?
Please click below to share your experiences while you were making this recipe. Thanks for your input!
Have a favorite recipe?
Know a family recipe your mom used to make? Or maybe a go to recipe that works everytime? Share it with your fellow foodies!