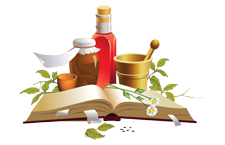 Spinach also known as palak is the most commonly used leafy vegetable in our Indian home kitchen.Though the usage of leafy vegetables is less besides vegetables in our daily routine spinach is most regularly used because it contains iron ,calcium,potassium,vitamins A,C,E,zinc and many more . Now let us try a mouth watering receipe of spinach which is nothing but palak paneer which is most familiar in north india and other parts as well since some years.Paneer which is a good source of calcium,potassium,proteins and much more makes this receipe truly delicious and healthier.
Ingredients
3 bunches palak(spinach)
100 grams paneer(cottage cheese)
2 teaspoons garam masala powder; (fry 3 cumins,4 cardamon,3 cloves ,1 tea spoon corriander seeds without oil in a pan and grind them into smooth powder)
2 teaspoons ginger garlic paste
3 bay leaves
2 teaspoons red chilli powder
6 cups water
vegetable oil
salt
4 medium onions; chopped vertically
6 medium green chillies; chopped vertically
2 teaspoons fresh butter
Method
1
Make paneer(cottage cheese) into small cubes.
2
Add 6 tea spoons of oil in a vessel and add cheese and let it fry for 5 minutes.
3
Cut palak(spinach) into small pieces.
4
Take a heavy bottomed vessel and add 6 cups of water and boil half of finely chopped onions and green chillies.Now add palak(spinach) and let it boil for another 5 minutes on medium flame.
NOTE:Do not boil palak(spinach) till it gets dried.
5
Drain the water.NOTE:Do not throw water.Keep it aside.
6
Grind the above boiled spinach into smooth paste.
7
ake a vessel.Pour 4 spoons of oil in it .Now add remaining onions and green chillies and let them fry for 2 minutes on medium flame.Now add fried paneer(cheese),2 spoons red chilli powder,2 spoons ginger garlic paste,3 bay leaves,2 spoons garam masala powder and salt to taste.Let it fry for another 2 minutes on medium flame.
8
Now add boiled palak(spinach) to above and pour 1/2 cup drained water and let it boil for 5 minutes on medium flame.
9
Add 2 spoons of butter to above receipe and your tasty spicy palak paneer is ready to serve and eat.
This recipe was contributed by a ChefInYou member.
Related Recipes You May Like
Be the first to showcase this recipe!

Your Name
Did you make this recipe?
Please click below to share your experiences while you were making this recipe. Thanks for your input!
Have a favorite recipe?
Know a family recipe your mom used to make? Or maybe a go to recipe that works everytime? Share it with your fellow foodies!