Cinnamon and Walnut Coffee Cake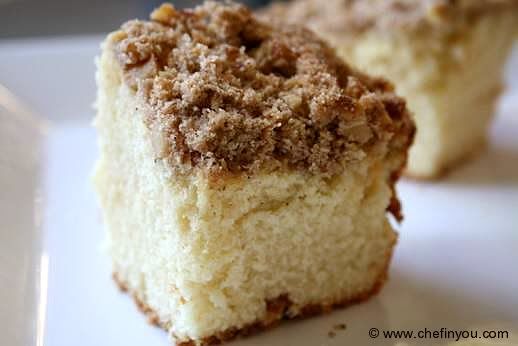 I met a friend recently and she asked me for Cake baking tips - When I gave her (what I thought was most important one!) she laughed at me. What did I say? I said you have to cool the cake completely! Awe comeon - don't smirk! Most of my disasters in cake making has been lack of this process. I have this Cinnamon Walnut Coffee Cake which was the last cake I made during my Basic-Cake-Baking-Tips illiterate days.

After that, every cake I have made has been worth all the effort and I still am not what you could call as an expert Cake baker.I forgot to cool the cake completely and in a hurry removed - the bottom got stuck and also the crumb which supposedly is the most tenderest of all, came out heavy. The next time I made the cake keeping my mistakes in mind, it was heavenly. Hope you don't make the mistakes I did in order to enjoy this cake in its full favor. This recipe is verbatim from Taste of Home booklet.
Basic Information
Cook Time
:
30 min to 1 hour
Yield
:
Makes one 9 inch square cake
Ingredients
1/4 cup shortening
1 cup sugar
2 eggs
1-1/2 tsp vanilla extract
2 cups all-purpose flour
1-1/2 tsp baking powder
1 tsp salt
1 cup milk
For the Topping
1/2 cup all-purpose flour
1/4 cup sugar
1 tsp ground cinnamon
3 tbsp cold butter
1-1/2 cup chopped walnuts
Method
1
Ina mixing bowl,cream shortening and sugar.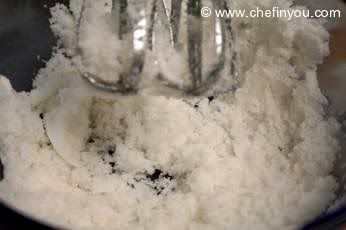 2
Add eggs , one at a time,beating well after each addition. Beat in vanilla.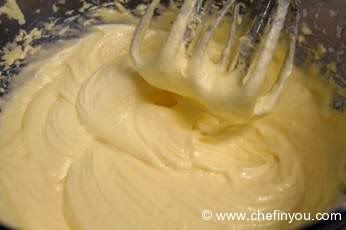 3
Combine the flour,baking powder and salt,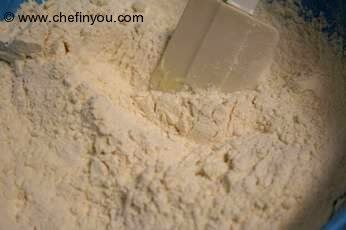 4
add to the creamed mixture alternately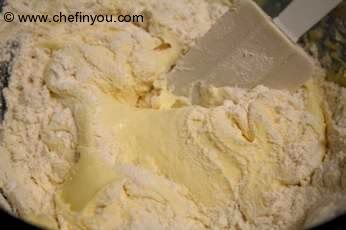 5
with the milk.
6
Transfer to a greased 9 in square baking pan.
7
In a bowl,combine the flour,sugar and cinnamon;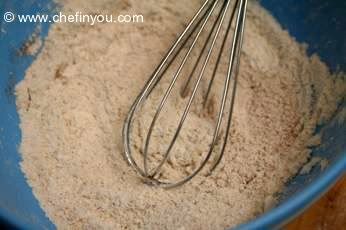 8
cut in butter until mixture resembled coarse crumbs. Stir in nuts.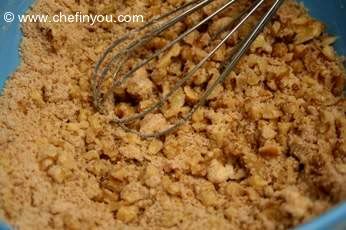 9
Sprinkle over the top.Bake at 350F for 55-60 minutes or until a toothpick inserted near the center comes out clean.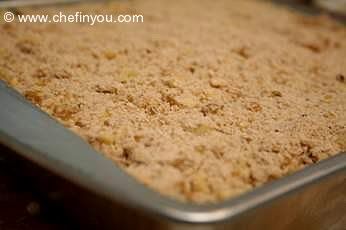 Cool on a wire rack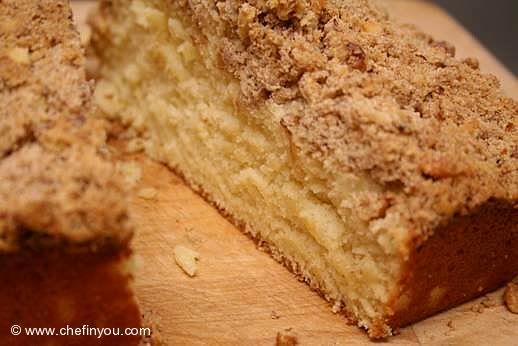 See the dense mixture  inside? The cake still tastes good but only until you taste the original :)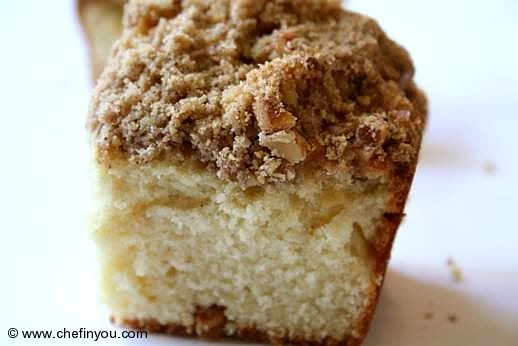 Related Recipes You May Like
Be the first to showcase this recipe!

Your Name
Did you make this recipe?
Please click below to share your experiences while you were making this recipe. Thanks for your input!
Have a favorite recipe?
Know a family recipe your mom used to make? Or maybe a go to recipe that works everytime? Share it with your fellow foodies!