Cut a piece and enjoy with Berry-cherry coulis and an additional garnish of berries. I prepared the
Berry Cherry Sauce this way.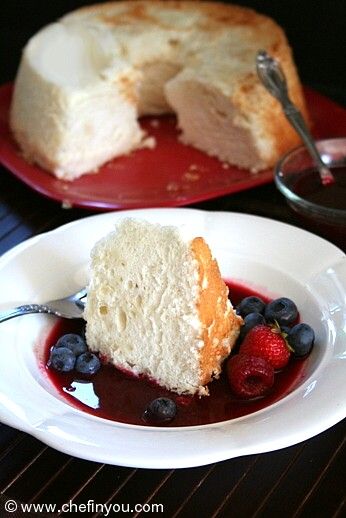 Trust me, that spongy cake soaked in sweet-tart sauce tastes so refreshing though light. When you talk about eating dessert yet not worrying about calories - then this one "takes the cake" (Pun intended!).