Banana Blueberry Bread (Eggless)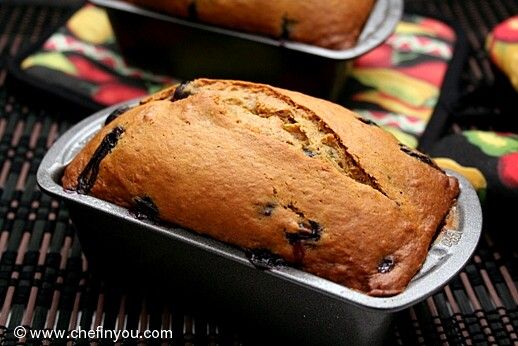 Breakfast is important- we all know that. But to chart out different breakfast recipes during the week is one thing and to actually get up in the morning and make them is another. I am not a morning person at all. That being said, I also want a healthy, nutritious breakfast that 1) doesn't come from a box and 2) doesn't take lot of time/effort forcing me to come out of my slumber.  Since such a criteria was proving v hard to satisfy when it came to a variety, I started preparing recipes that I could make during the weekend or that I could half-cook the day before. So baked goodies for breakfast sounded perfect for such a cause. This bread is one such.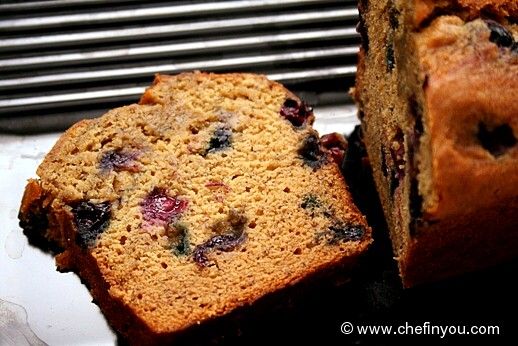 The Changes I Made
I love food, so in the name of "Watching-what-I-Eat" I cannot eat tasteless food. I try to reduce calories/fat wherever it makes sense. I find that many ppl repeatedly ask me how else they can cut out the fat in an "already-reduced-calorie" recipe I make here. I can and will of course suggest but I personally would not go that far making it taste boring or tasteless. That's a sure way of starting binge eating later. The changes I made for this recipe meets what I was talking just above. I replaced the shortening with butter (that's what I had on hand) which in turn was half replaced with oil. The eggs were replaced with more bananas for the sole reason of adding more fruit. I normally would use just egg whites instead, for incorporating the "more-protein-for-less-calorie" aspect but this time I let pass in favor of more fruit.
This bread taste like bananas (duh!) with on and off sweet yet lightly tart blueberries. Its a moist bread with a subtle taste of Molasses thanks to me using the Sucanat instead of the refined white sugar. You can also use brown sugar to get that molasses flavor. I made 2 mini loaves instead of the suggested 3 since I had only 2 mini loaf pans.
Basic Information
Cook Time
:
30 min to 1 hour
Yield
:
Makes 3 mini loaves (5 slices each)
Ingredients
1/4 cup oil
1/4 cup butter
1 cup Sucanat (or regular white/brown sugar)
2 teaspoons vanilla extract
2 cups all-purpose flour
1 teaspoon baking soda
1/2 teaspoon salt
1-1/2 cups ripe bananas, mashed
1 cup fresh blueberries
Method
1
In a large bowl, cream the butter, oil and Sucanat until light and fluffy.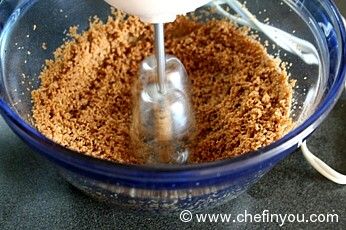 2
Add the banana and vanilla.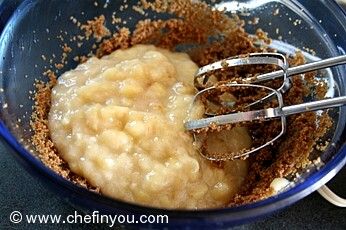 3
Beat the mixture until well combined and smooth.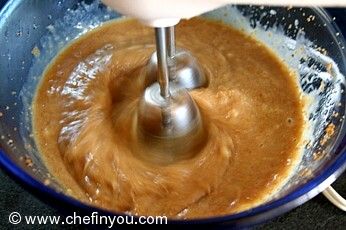 4
Meanwhile combine the flour, baking soda and salt;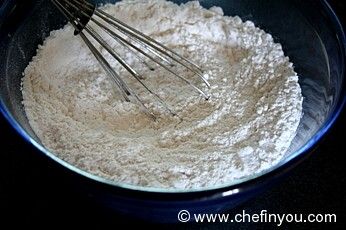 5
gradually add creamed mixture,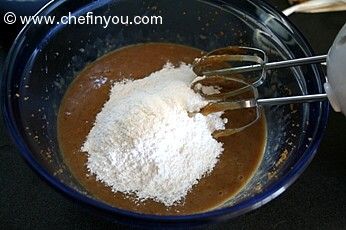 6
beating just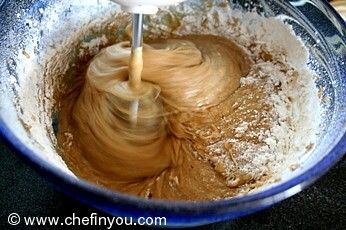 7
until combined.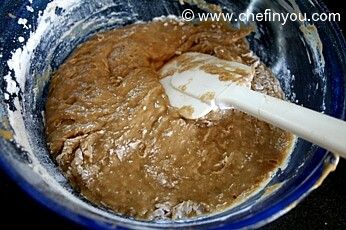 8
Add in the blueberries. You can dust them with little flour before adding them to the batter. It helps them for not really sinking to the bottom of the bread.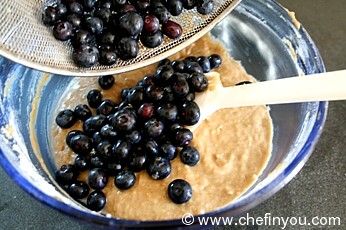 9
Fold in blueberries gently into the batter.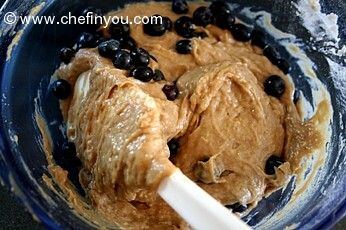 10
Pour into three greased 5-3/4-in. x 3-in. x 2-in. loaf pans.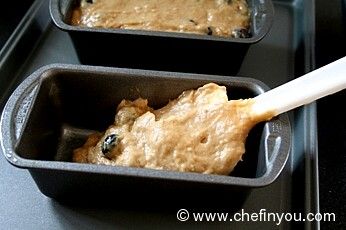 11
Bake at 350° for 30-35 minutes or until a toothpick inserted near the center comes out clean.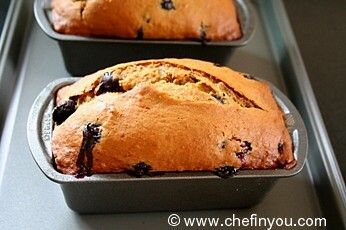 Cool for 10 minutes before removing from pans to wire racks. Yummy fruity bread all ready for breakfast.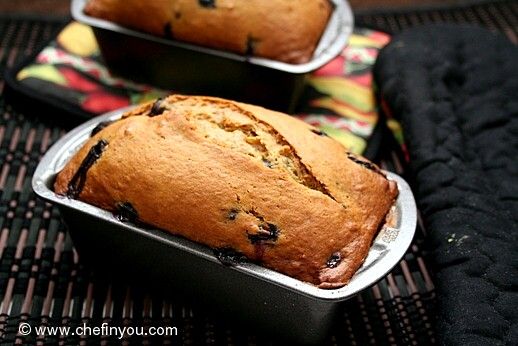 Related Recipes You May Like
Did you make this recipe?
Please click below to share your experiences while you were making this recipe. Thanks for your input!
Have a favorite recipe?
Know a family recipe your mom used to make? Or maybe a go to recipe that works everytime? Share it with your fellow foodies!