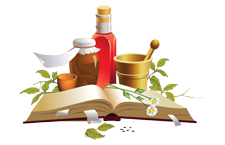 this is very yummy and easy to make receipe plus fullfilling ,i believe once u will try u will luv to make it again.very simple receipe just u need slices of white bread (makes it much better),sooji,cream or malai ,salt,pepper,rai(browm mustard seeds) thats it.
Basic Information
Yield
:
4-5 crusty toast depends on the size of the slice
Ingredients
onions-medium size-1
malai or cream-3-4tsp
sooji-1-2tsp
rai(brown mustard)-1/4 tsp
black pepper-as per ur taste
white bread-4 slices
salt -to taste
butter for greasing
Method
1
firstly mix malai,sooji,pepper,salt onions and mix well leave it for 5 mins.this will make creamy paste if not just add more malai,we just want pasty consistency .
2
then apply sufficient quantity over slice on one side ,and butter or clarified butter(desi ghee)on another side,and toast it on non-stick tava till golden brwon on one side,and light brown on another side.ready to eat.
3
its now ready to eat.yummy crusty toast
This recipe was contributed by a ChefInYou member.
Related Recipes You May Like
Be the first to showcase this recipe!

Your Name
Did you make this recipe?
Please click below to share your experiences while you were making this recipe. Thanks for your input!
Have a favorite recipe?
Know a family recipe your mom used to make? Or maybe a go to recipe that works everytime? Share it with your fellow foodies!