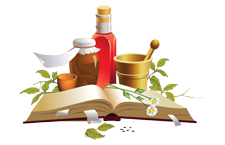 Lotus seeds are low in fat and cholesterol free - they make a great snack when you lightly roast them with salt. This kheer is delicious and is served a lot during festival time in India.
Basic Information
Cook Time
:
30 min to 1 hour
Ingredients
1 cup makhana (lotus seeds)
3 cups whole milk
1/2 cup sugar (adjust as per taste)
Pinch of cardamom powder
Few strands of saffron
2-3 tablespoons chopped nuts of your choice
2 teaspoon ghee
This recipe was contributed by a ChefInYou member.
Related Recipes You May Like
Be the first to showcase this recipe!

Your Name
Did you make this recipe?
Please click below to share your experiences while you were making this recipe. Thanks for your input!
Have a favorite recipe?
Know a family recipe your mom used to make? Or maybe a go to recipe that works everytime? Share it with your fellow foodies!