Hyderabadi "Double Ka Meeta"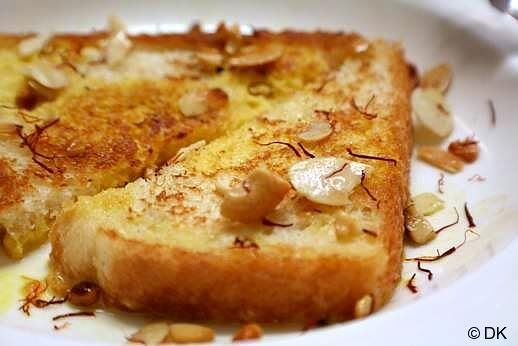 "Double Ka Meeta" - This Indian Bread pudding is a specialty of Hyderabad and the name of which would many who have had it, drool like crazy. It is an immensely rich dessert and worthy of special occasions. Of course you can make it any other time too if you look like this or if you are a believer that "Weighing Scales are not a reflection of you" ;)

My first introduction to this dish was by a hyderabadi friend (Duh!) during my college days and it stuck to me since. Give this luscious pudding a try! Its another dessert which is really to die for :)
Ingredients
About 6-7 white bread slices
3/4 cup sugar
1 1/4 cup water
3 cups milk
1 cup evaporated milk
1/2 tsp cardamom powder
few strands of safron
1/2 cup mixed nuts ( pistas, cashews, slices almonds and chiroli(sara paruppu) seeds)
Method
1
Cut the bread into quarters.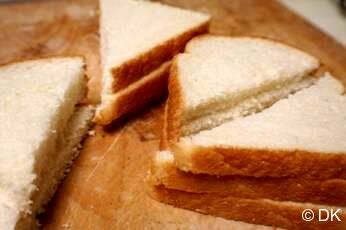 2
In a skillet add some ghee and then toast these Slices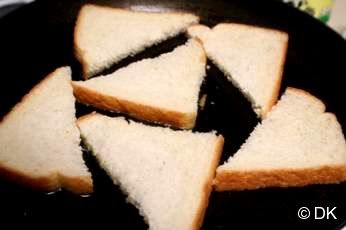 3
Turn them when golden brown
4
Prepare the sugar syrup by adding the sugar and water in a skillet until it thickens. remove from heat and add the cardamom powder.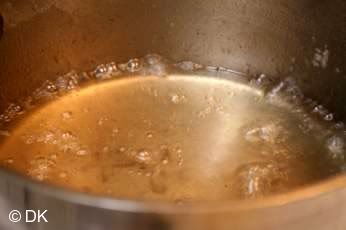 5
Warm the milk and evaporated milk together and add saffron strands to it.
6
Arrange the bread slices in a deep pan,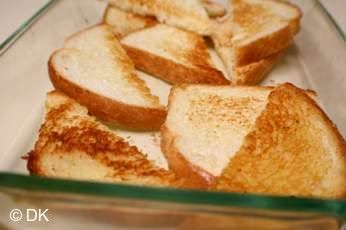 7
and pour the sugar syrup over it.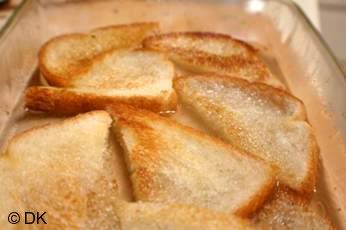 8
Now pour the milk mixture over it.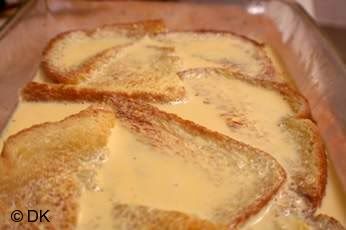 9
Garnish it with toasted nuts and saffron strands.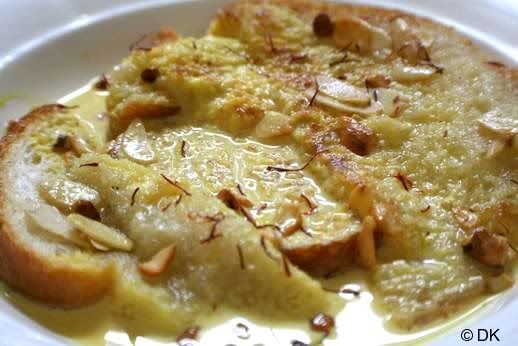 Related Recipes You May Like
Did you make this recipe?
Please click below to share your experiences while you were making this recipe. Thanks for your input!
Have a favorite recipe?
Know a family recipe your mom used to make? Or maybe a go to recipe that works everytime? Share it with your fellow foodies!