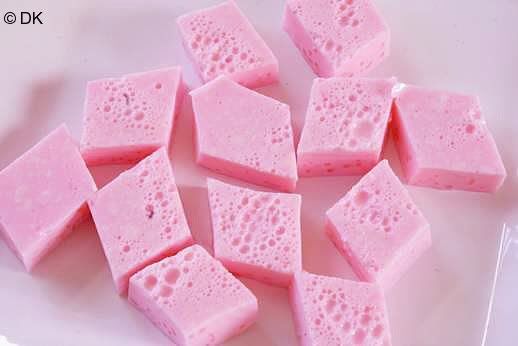 Some recipes are so simple. They way they look, the way their texture leaves you amazed, you wouldn't think that they took like something like 5-10 minutes to prepare would you? But then this one does indeed. In India, Agar-Agar is known as China grass. It is also known as kanten and Japanese isinglass. These jellies are made with Agar- Agar which is nothing but vegetarian gelatin.
More about Agar here
. These are great for entertaining, esp. with respect to kids who would love it for how it looks. You can make them into any shapes you desire using molds. I have kept it very simple here and cut them into diamonds. I got this recipe from my mom who saw them in some cooking show in India.
Ingredients
4 tbsp Agar-Agar flakes/powder
4 cups milk
few drops of any food coloring. I used pink
sugar to taste
1/2-1tsp Rose essence (optional)
Method
1
Stir the agar-agar flakes into the milk and stir. Bring the milk to a boil. Keep stirring to avoid the agar from sticking to the bottom.Once it comes to a boil, reduce the heat to a simmer and cook until the agar has completely dissolved. Then add sugar and dissolve.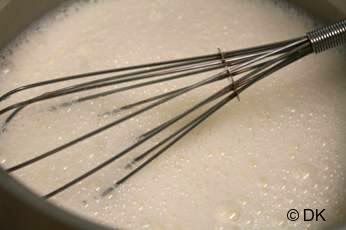 2
Cool and then add the essence, if using along with the coloring.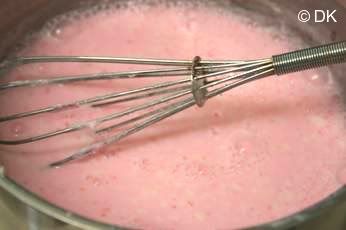 3
Pour it into either molds or into a flat dish.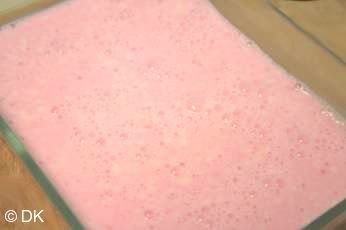 4
Refrigerate about 2-3 hrs or until set.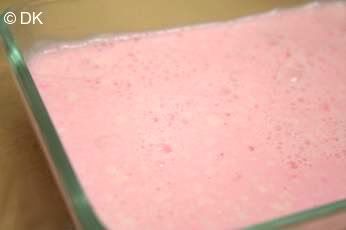 5
Before serving cut it into shapes of your liking or unmould if using molds.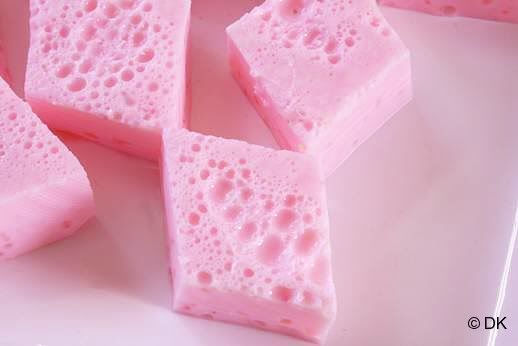 Related Recipes You May Like
Did you make this recipe?
Please click below to share your experiences while you were making this recipe. Thanks for your input!
Have a favorite recipe?
Know a family recipe your mom used to make? Or maybe a go to recipe that works everytime? Share it with your fellow foodies!