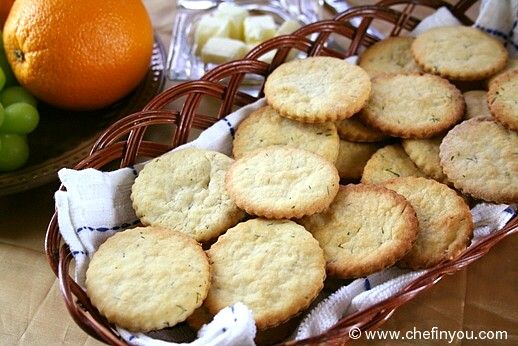 The evenings are the time which stump me. I am always hungry during the 4-5 PM and my mind keeps wandering to food. If its fried and has the term "Junk" written all over it, then I start craving it all the more. I take immense care not to look at either food based shows or blogs during that time cos it surely means - Overindulging and feeling grumpy about it later on. I don't need any more indulging! Seriously! The same old smoothie, wholegrain bread with peanut bread, mixed nuts type snacks bore me. Who needs the same old routine? So comes in other stuff.  Enjoying different varieties in less quantity makes sure that I don't gobble them up like there's no tomorrow. These herb'y biscuits are one among the types I enjoy. 2-3 biscuits in with some tea, I end up feeling full and happy. Yup - the potatoes in them make them not only delicious but also hearty.
I got a bunch of dill from my last visit to Farmer's market.  One of the recipes that I made with those are these biscuits. I had all the ingredients at home (I mean who doesn't have potatoes?!) and whipped myself these in short notice. You can make it as thin as possible or medium thickness. The thinner they are, more crispier they get. The thick puffed ones are more soft. Whatever your choice. I had a mix of both. I am not sure - but I think these yielded about 25-30 or so biscuits for me. It will depend on the size of biscuit cutter you use.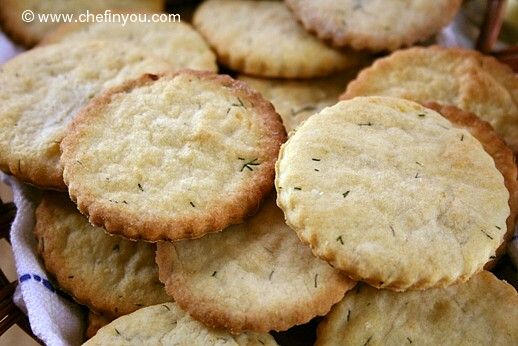 This recipe from Low Fat Baking fat which I followed verbatim cos I was in no mood to tinker with them this time. I just wanted something to keep me fulfilled. I am sure it will be loved by all in your family esp. kids. Try making them into other shaped rounds to make it more fun. The kids can also "help" by cutting them into various shapes. Who says only sweet bakes need assorted shapes alone?;)
Basic Information
Yield
:
About 20-25 biscuits
Ingredients
2 cups self-rising flour
3 tbsp butter, softened
pinch of salt
1 tbsp finely chopped fresh dill
1 cup mashed potatoes (I steamed about 2 potatoes and mashed them)
2-3 tbsp milk, as required
Method
1
Preheat your oven to 450F. Sift the flour in a bowl.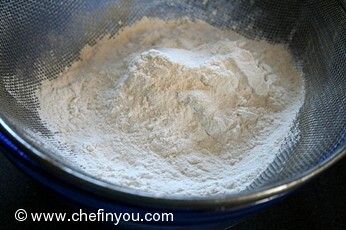 2
Add the butter, salt and dill. Give it a stir until combined.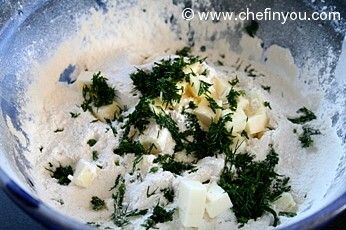 3
Mix in the mashed potatoes and enough milk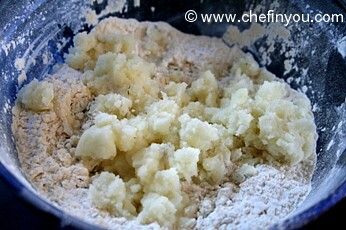 4
to make a soft, pliable dough.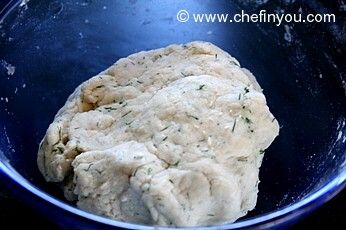 5
Roll out the dough on a well floured surface until fairly thin.
6
Cut into rounds using a cutter.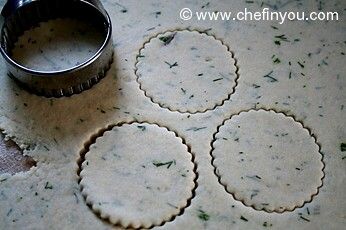 7
Remove the extra dough. Roll it out once again and cut out rounds. Repeat until the dough is all used up.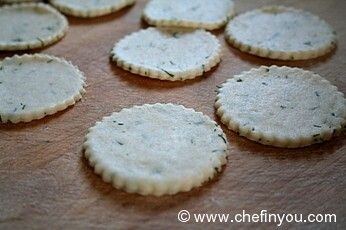 8
Grease a baking sheet, place these cakes on it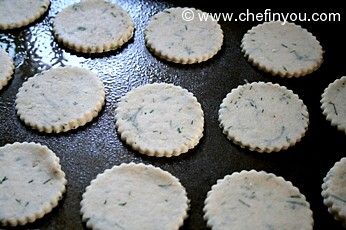 9
and bake for 20-25 minutes or until risen and golden.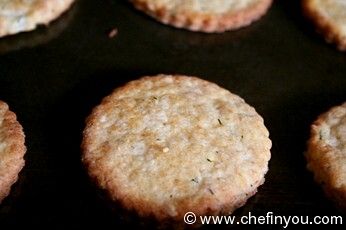 There simple isnt it? They make delicious snacks - something to munch on every time you make a visit to the kitchen ;)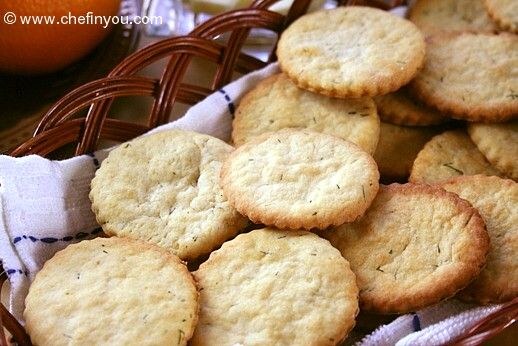 Related Recipes You May Like
Did you make this recipe?
Please click below to share your experiences while you were making this recipe. Thanks for your input!
Have a favorite recipe?
Know a family recipe your mom used to make? Or maybe a go to recipe that works everytime? Share it with your fellow foodies!