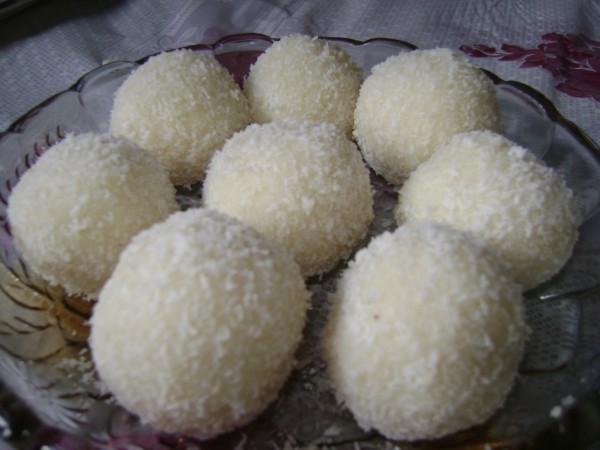 This is the easiest way to make Nariyal ke Ladoos :)
References
my very own....
Ingredients
Condensed Milk (I used Amul Mithai Mate) - 200 gm,
Dry Coconut Powder (Available in market) - 200 gm,
Caster Sugar (Optional, I didnt use it) as per taste
Method
1
Mix Coconut Powder and Condensed Milk (and sugar if at all required)
3
Sprinkle some dry coconut powder on a plate and roll the ladoos in it to cover them with a very thin layer of coconut powder for a nice look.
This recipe was contributed by a ChefInYou member.
Related Recipes You May Like
Be the first to showcase this recipe!

Your Name
Did you make this recipe?
Please click below to share your experiences while you were making this recipe. Thanks for your input!
Have a favorite recipe?
Know a family recipe your mom used to make? Or maybe a go to recipe that works everytime? Share it with your fellow foodies!