Veg Wrap with Mexican tinge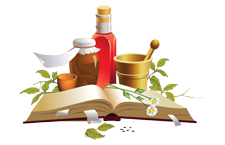 This is an appetizer dish... best used as a snack with evening tea..
Ingredients
Peas - 1 cup
Beans - 4-5
Capsicum - 1
Tomatoes - 2
Sweet Corn - 1/2 cup
Cheese slices - 4
Wheat Dough Balls - 4
Chilli sauce - as per taste
Oregano - 2 teaspoons
Thyme
Basil
Garlic
Cumin powder
Chilli Flakes
Oil
Salt to taste
Method
1
Add about 3 tablespoon of oil (preferably Olive oil) in a pan. Heat a little and add peas, chopped beans, capsicum, sweet corn, garlic to it and stir fry. Now add tomatoes and let them tender.
2
After that add a little chilli sauce and oregano to it and mix well. Now add Thyme, Basil, chilli flakes, Cumin powder and salt as per taste. Mix well and cover the lid and let the spices get absorbed in the veg mixture.
Now after 5 min.. switch off the flame and let it cool. In the meantime make flat circular chapati type (thinner the better) out of wheat dough balls. Keep those flat on a surface. Now put cheese slice on it and after that put some of the prepared mixture. Now apply a little water with your finger tips on one side of the chapati. and fold the other side on it. It helps to bind it properly.
3
Now put these wraps in a non stick base in the oven and bake & grill (combo option / or first bake and then grill) it at 200 degrees Celsius for about 20 min. Make it sure you turn them in between after 10 min gap.
Serve hot with Tea, juice or any mocktail
(best with - Pour 7up or mountain dew with crushed ice in a glass and add crushed mint to it and finally 2-3 spoon full of lemon juice - enjoy d drink!!!)
This recipe was contributed by a ChefInYou member.
Related Recipes You May Like
Be the first to showcase this recipe!

Your Name
Did you make this recipe?
Please click below to share your experiences while you were making this recipe. Thanks for your input!
Have a favorite recipe?
Know a family recipe your mom used to make? Or maybe a go to recipe that works everytime? Share it with your fellow foodies!