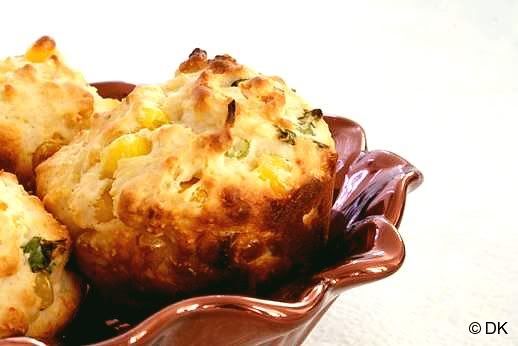 Muffins are such a dear, to eat, to make, in short to fill us up quicker and faster.I esp. luv savory muffins. Any variation that you can think of, you can turn it into a muffin. I usually make muffins, little festive than the usual fat free, calorie free(!!), taste free(!!) when I go for those light lunches and dinners.This corn muffin would be perfect for those moments.I always have frozen corn and cheddar lying around in my fridge. The last time when I cleaned out my fridge to get new stuff, I saw wee bit of corn and small slab of cheddar lying around and thought of making these corn muffins. They are yummy and filling and this recipe comes from my neighbor which I tweaked a bit to suit my pantry.
Basic Information
Yield
:
Makes around 12 muffins
Ingredients
2-1/2 cups self raising flour
1/2 cup yellow cornmeal
1-1/4 cup milk
2 egg whites (optional, just replace it with 1/4 cups of milk)
1 tbsp melted butter
1-1/2 cup frozen corn(microwave for 2 minutes)
1/4 cup grated cheddar
2 spring onions, thinly sliced
1 tsp salt (I prefer with lesser salt, hence used 1/2 tsp)
pepper to taste
Method
1
Sift the flour and cornmeal together in a large bowl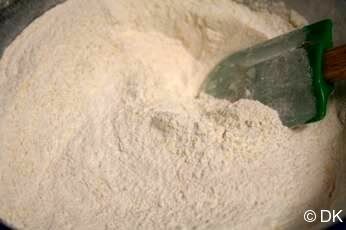 2
In a separate bowl, add milk,corn,eggs,butter,onions,salt,pepper and cheddar together. Whisk until blended.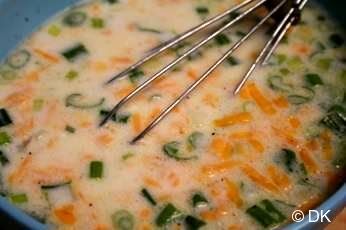 3
Add this to the dry ingredients and fold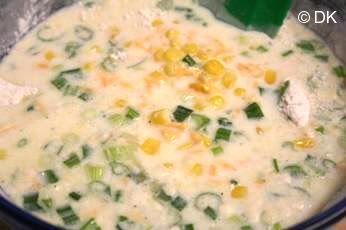 4
until mixed well.
5
Drop spoonful of this micture into greased muffin cups.
6
Bake these in a preheated 415F oven for 20-25 min until golden.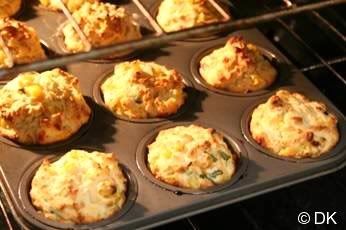 7
Let them cool for 5 minutes before you remove them from muffin pan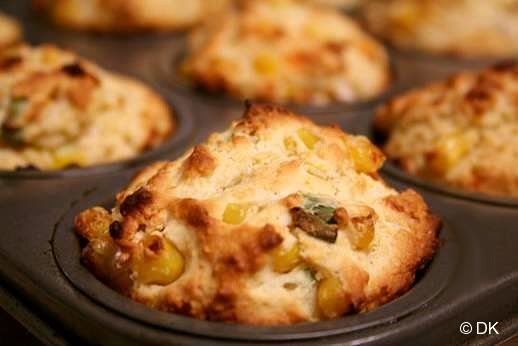 Related Recipes You May Like
Be the first to showcase this recipe!

Your Name
Did you make this recipe?
Please click below to share your experiences while you were making this recipe. Thanks for your input!
Have a favorite recipe?
Know a family recipe your mom used to make? Or maybe a go to recipe that works everytime? Share it with your fellow foodies!