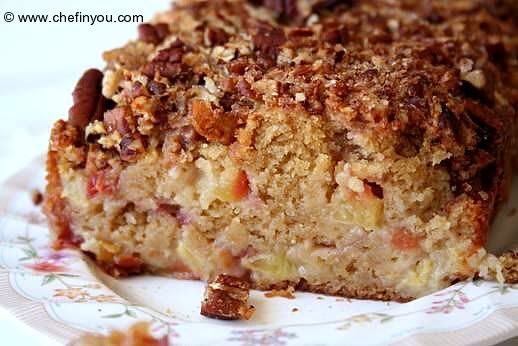 I know what you just thought -"
Whats with this girl and plums
!" I agree you have every right to ask this question seeing that I have been going on and on about Plums in this month. But then hey, I have valid reasons. I know that I was all excited about
those plums
in my backyard but I forgot one vital thing in the midst of traveling down the memory lane and the like....See the pics below to know what my problem is.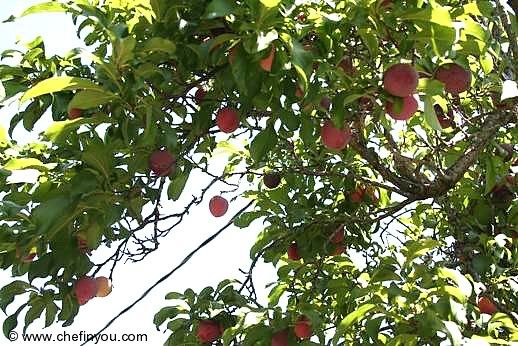 Yes LOTS OF PLUMS! The only thing that is left for me to do is to pick them in a basket and open a stall at the local Farmer's market! I certainly dint bargain for this!:) Anyways not one to complain, I use them often now in my diet and hence don't be surprised if you see plums more and more in this space for a while. And hey! You have to make your friends happy and so when Mansi
specifically asked for it
, I had to do it and that too pronto since the deadline for
SHF: Fruits and Nuts
is today and the pictures are fresh from the oven!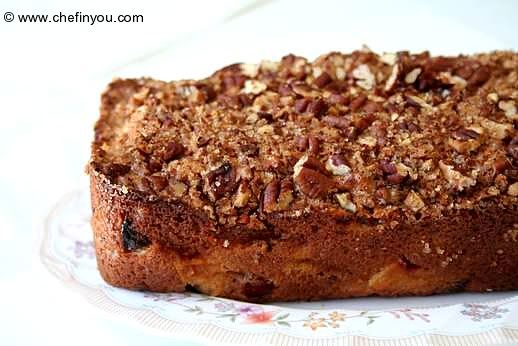 The original recipe has butter, eggs, refined sugar and not so much plums and nuts. I rectified all that in this recipe where there is no butter, no eggs, used less refined Demerara sugar, lots of plums and lots of pecans! You can substitute walnuts for pecans. Healthy, fruity and nutty - doesn't get better than this.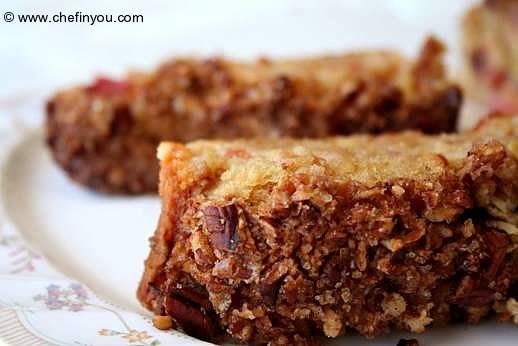 Basic Information
Prep Time
:
30 min to 1 hour
Cook Time
:
30 min to 1 hour
Yield
:
Makes one 9X5 inch loaf
Ingredients
1/2 cup Demerara sugar
1/4 cup Brown sugar
1/4 cup vegetable oil
zest of one lemon
1 cup whole wheat pastry flour (or all purpose)
1/2 tsp baking soda
pinch of salt
3/4 cup buttermilk
1-1/2 cups chopped and pitted fresh plums (Note: If your plums are ripe with lots of moisture in them, then reduce it to 1 cup. Use 1-1/2 cups for firmer plums)
Topping
1 tbsp Demerara sugar
1/4 cup chopped pecans (or walnuts)
1/4 tsp ground cinnamon
Method
1
In a bowl, mix sugars, vegetable oil and lemon zest.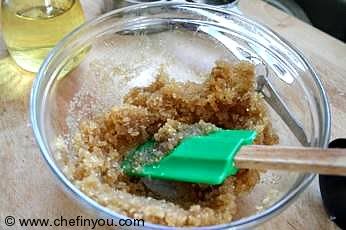 2
In another bowl combine the flour, baking soda and salt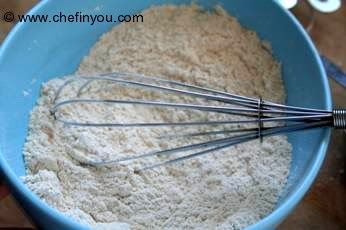 3
Now slowly combine the flour into the sugar mixture alternating with buttermilk until smooth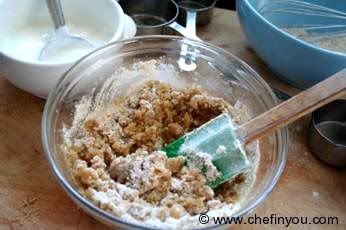 4
Add the plums and stir well.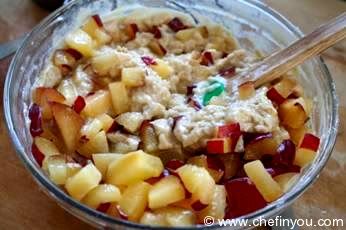 5
Pour it out into a greased loaf pan
6
Sprinkle with the topping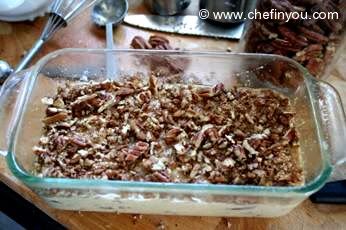 7
and bake in 350F oven for 1 hour or until a toothpick inserted in the center comes out clean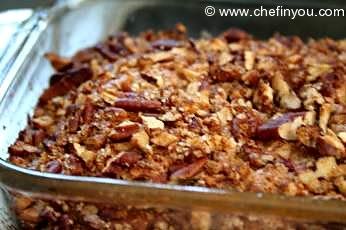 Cool for about 10min before removing from the pan.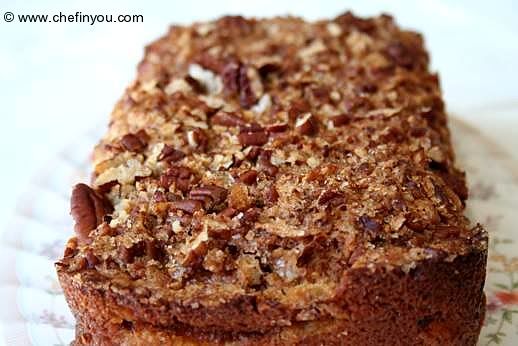 Cool completely on a wire rack, slice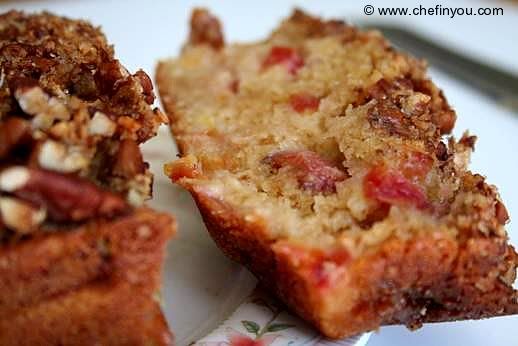 and enjoy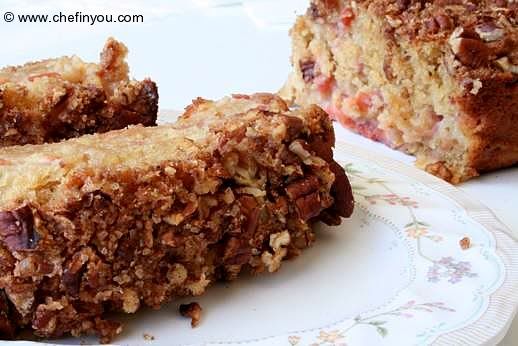 Related Recipes You May Like
Did you make this recipe?
Please click below to share your experiences while you were making this recipe. Thanks for your input!
Have a favorite recipe?
Know a family recipe your mom used to make? Or maybe a go to recipe that works everytime? Share it with your fellow foodies!