I am such a
wholegrain freak
. I look for ways and means to add in whole grains in my diet - be it during breakfast, lunch, dinner and even desserts. Its the pumpkin season and its inevitable that our mind goes to the classic pumpkin pie whenever we think of pumpkins. What could be more better than eating the rich pie but getting nutrition along with it.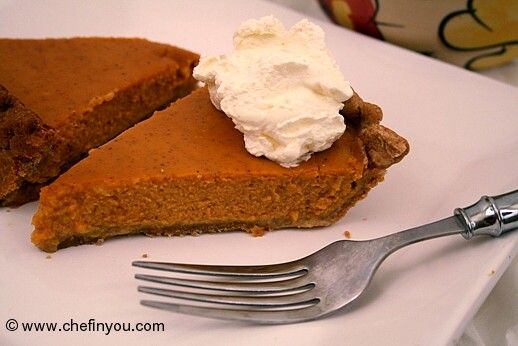 I took this recipe from wholegrain baking book and adapted it a wee little bit to suit my preferences. Not much - but like using only egg whites instead of whole eggs, using my home made pumpkin puree instead of the canned mix, low fat half and half etc. Of course, can't make it too low calorie - its a festive season after all. A generous dollop of whipped cream at the end is a must. Make the whipping cream at home - the ready made ones are just not worth it. Now to the recipe
Basic Information
Prep Time
:
8 hours to 1 day
Yield
:
Makes one 9 inch pie
Ingredients
For the crust
2/3 cup Oat flour
1/3 cup whole wheat flour
1/3 cup unbleached all-purpose flour (maida)
2 tbsp dark brown sugar, tightly packed
3/4 tsp ground cinnamon
1/4 tsp salt
6 tbsp cold unsalted butter
3-4 tbsp cold milk ( or use half and half)
For the filling
1-3/4 cups homemade pumpkin puree
3 egg whites, slightly beaten
1-1/4 cups half and half
3/4 cup honey
1 tbsp unsalted melted butter
1 tsp ground cinnamon
1/2 tsp ground ginger
1/2 tsp ground nutmeg
1/2 tsp salt
2 tsp dark or spiced rum (optional, I did not use it)
Method
1
:For the crust
Mix together the flours, sugar, cinnamon and salt in a medium bowl.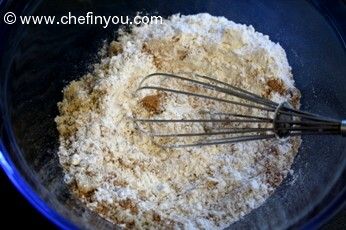 2
Cut the butter unto small cubes and using the fingers - work into the dough until it resembles unevenly like bread crumbs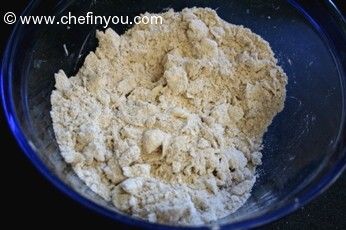 3
Slowly sprinkle in the milk, mix into the dough until it becomes cohesive. You know its just right when the dough holds together and does not seem dry or crumbly.
4
Flatten it and Shape into a disk - about an inch thick.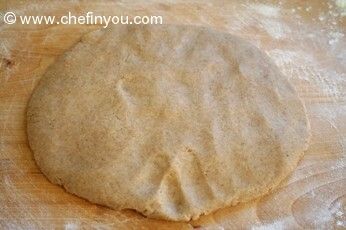 5
Wrap it in plastic and refrigerate it overnight or for up to 3 days.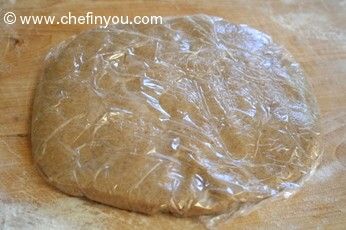 6
About 30 minutes before ready to make the pie, remove from the fridge and let it come to room temperature. Preheat the Oven to 425F. On a floured surface, roll out the dough using a rolling pin- to about 12 inch circle.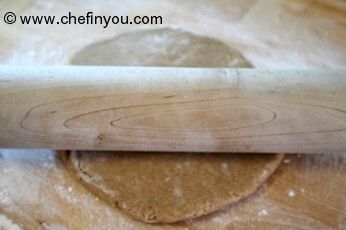 7
It might crack a bit around the edges, but patch it up, its fine. Transfer the dough to a 9 inch (that's at least 1-1/4 inches deep).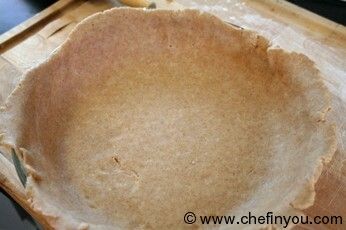 8
Trim and crimp the edges. Chill the crust until ready to use.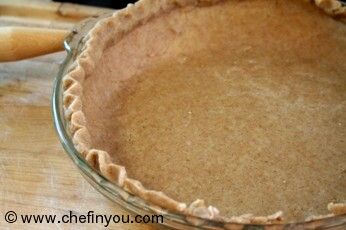 9
For the filling - mix all the ingredients together in a bowl and stir until smooth.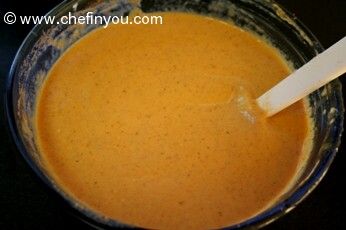 10
Pour the filling into the pie crust. You can use foil or the crust shield, whatever you have before baking.
11
Place the pie on the bottom rack of the oven and bake for 15 minutes. Reduce the temp to 350F, move the pie to the middle rack and bake until a knife inserted 1 inch from the edges comes our moist but clean. It takes approximately 35-40 minutes. Cool
12
Cut the pie into pieces.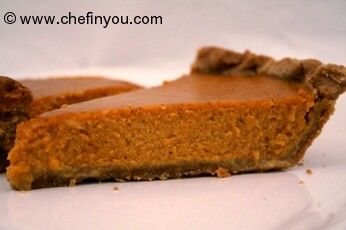 Serve it chilled or at room temperature with a thick dollop of cream!
Related Recipes You May Like
Did you make this recipe?
Please click below to share your experiences while you were making this recipe. Thanks for your input!
Have a favorite recipe?
Know a family recipe your mom used to make? Or maybe a go to recipe that works everytime? Share it with your fellow foodies!