Banana Chocolate Brownies
If you thought this post is accompanied with pictures taken in very 'low enthusiasm', I have to admit, that you are right! They look like the half hearted attempt at taking pictures which I assure you is the way I took it. Now, the explanation behind it is another story altogether!. I have choco-monster for a friend. And she came home. Period. What? wasn't that an explanation enough? Do you even dare to assume that a choco monster would let me take pictures of a chocolate Brownie? I mean - seriously, you assume too much I say! ;) So this sweet choco-monster (I seem to have all these monsters for friends - I have one
cheesecake monster
, one
eggo-monster
and this choco-monster! I think I have some kinda monster magnetism going on about me! Umm..) suddenly is on a diet, a diet which includes avoiding chocolates too! I mention that cos I have seen her diets which commands her to abstain from so and so but somehow conveniently always includes chocolates (and lots of them I might add ;)). With such a predicament, I told her this is one brownie she is going to love. After calling me severe names I dread to publish here for the fear of young kids chancing upon it, she asked me why I am so hard on her.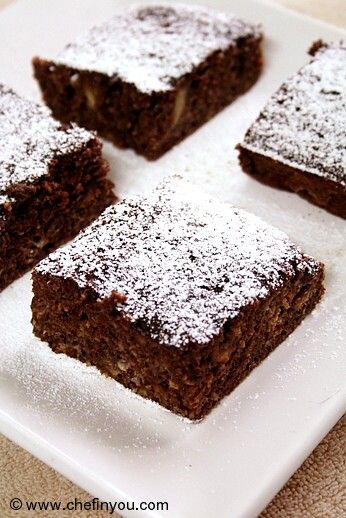 I said, listen to these key words - These brownies are "Simple", "Damn Easy to Make", " Low Calorie", "Practically almost fat free", "Butterless of course", "Contains fruit", "Very chewy" and in fact "Healthy for you". Then I heard words poured from heaven. Sweet words worth living a lifetime for! But they came with a price! Having done all that sales pitch (and a very successful one at that! Gee! I was not aware I had a sales limb in my body!), she sure wasn't allowing me to take my pictures, however quick and watch drooling heavily on the side. So, finally - That's my explanation for lousy pictures! Phew! That's the longest excuse you can ever hear from anyone ;) But the taste - take it from - is 'gotto to make it again' types. You will love it. I flicked this recipe from my colleague who is on an everlasting diet and looks like a million bucks even on a bad hair day! Grrrrrrrr.......
Basic Information
Cook Time
:
30 min to 1 hour
Yield
:
Makes about 9-12 pieces
Ingredients
5 tbsp cocoa
1 tbsp superfine sugar
5 tbsp low fat milk
3 large bananas (slimy ripe ones work so well...)
1 cup brown sugar
1 tsp vanilla extract
5 egg whites
3/4 cup self-rising flour
2/3 cup oat bran
powdered sugar for dusting, optional
Tips
* No Oat bran on hand? Substitute your fav. nuts like walnut/pecans instead for the chewiness. * Usually silken tofu as a substitute for eggs works esp. well in brownies than in any other baked products.
Method
1
Line an 8inch square cake pan with a parchment paper. I cut out two thick strips. placed them cross wise so that its easier for me to remove the brownie later.
2
Blend the cocoa, super sugar with the milk.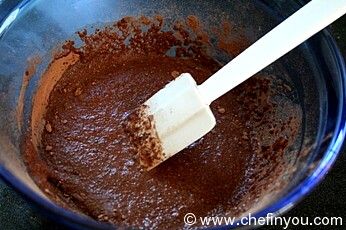 3
Beat the egg whites lightly and then add it to the cocoa mixture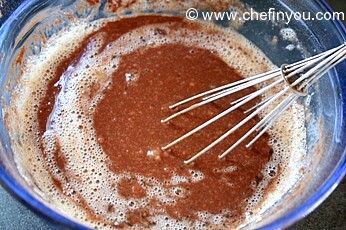 4
Mash the bananas well.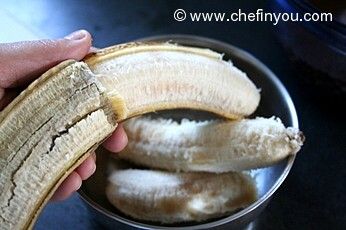 5
Add the banana, brown sugar and vanilla extract.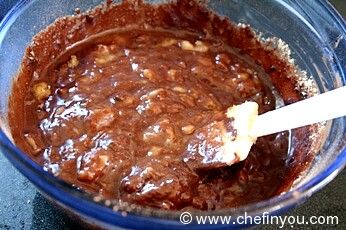 6
Sift the flour over the mixture.
7
Fold in the Oat bran.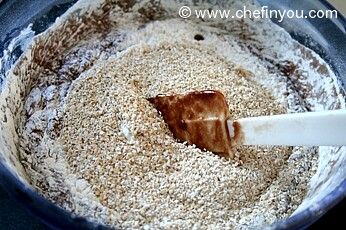 8
Pour it into the prepared pan.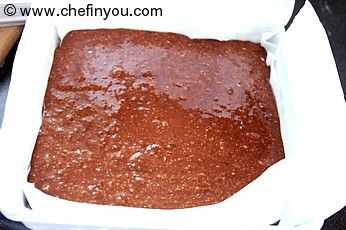 9
Bake for about 40 minutes in a preheated 350F oven, until firm.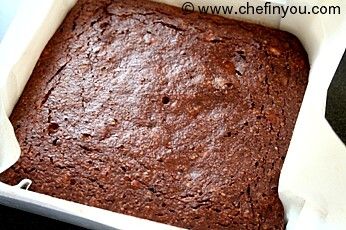 10
Cool in the pan for about 10 minutes and then cut it out into squares.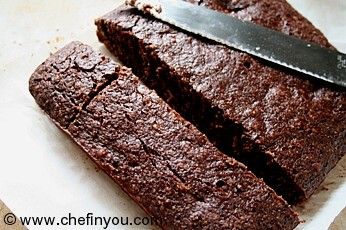 Dust it with powdered sugar if you like and enjoy :)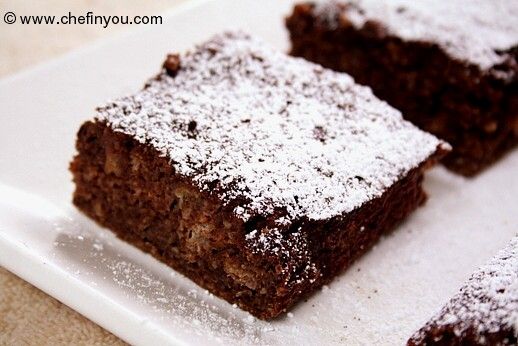 Related Recipes You May Like
Did you make this recipe?
Please click below to share your experiences while you were making this recipe. Thanks for your input!
Have a favorite recipe?
Know a family recipe your mom used to make? Or maybe a go to recipe that works everytime? Share it with your fellow foodies!