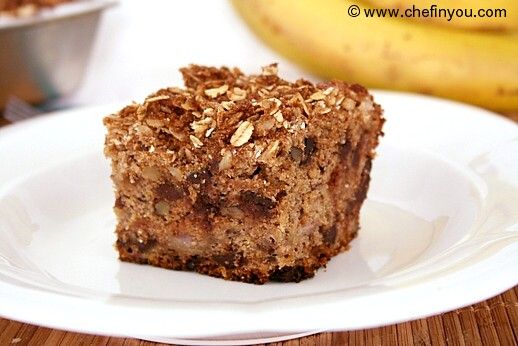 That crunch on top - is to DIE for! OK not dying, but its heavenly. Chocolate and bananas are great together. And yes, so are nuts. They are best pals and together, they are bliss for the soul. If you think I am high, well you might not be too wrong cos that's how I feel after a bit of this cake. (Not that I know how exactly it feels to be on a high, but movies and book did a good job explaining.) The Oats on top is a crowning glory to this cake.
The Changes I Made I made minuscule changes to the original recipe, to make it eggless. Instead of 2 whole large eggs that this recipe asked for, I used Bananas to replace them instead. There is anyways bananas in it and I thought a little more would not hurt the recipe. And it sure did not :) You taste Bananas, the chocolate and the nutty oaty crunch on top. In short you taste what the word "delicious" tries to represent.
Basic Information
Cook Time
:
30 min to 1 hour
Yield
:
Makes one 8inch square cake,serving 16
Ingredients
For the Cake Batter
1 cup oat flour
1 cup whole wheat flour
1 tsp baking soda
1/2 tsp salt
1/2 cup (1 stick) unsalted butter
2/3 cup packed light or dark brown sugar
1-1/2 cups mashed bananas (abt 3-4 large bananas)
1/2 cup Greek yogurt, fat free
1 tsp vanilla extract
1/2 cup chopped walnuts
1 cup chocolate or toffee chips (optional)
For the Crunch Topping
3/4 cup old fashioned oats
1/2 cup packed light or dark brown sugar (1/3 cup should be enough if you don't prefer too much sweet)
1/2 tsp ground cinnamon
1/4 tsp salt
2 tbsp unsalted butter, melted
1/4 cup chopped walnuts
Method
1
Preheat the oven to 350F. For the Cake Batter: Grease an 8 inch Square pan.Whisk together the flour, soda and salt in a medium bowl.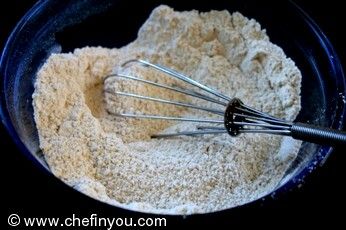 2
Cream together butter and sugar in a large mixing bowl until light and fluffy.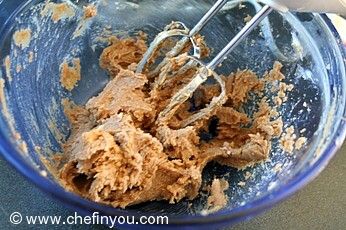 3
Add in half of the flour and then add the bananas, yogurt and vanilla. Add the remaining flour, nuts and chips.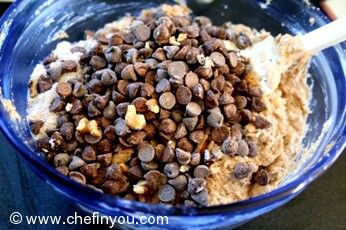 4
Mix until evenly moistened.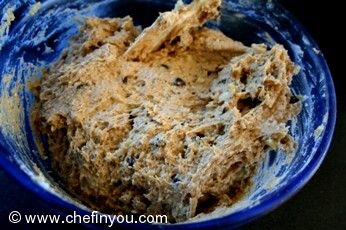 5
Transfer the batter to the prepared pan.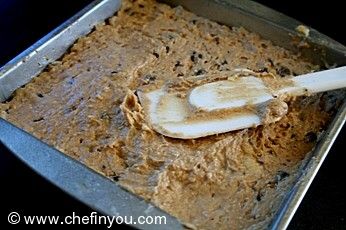 6
To Make the Topping: Combine all the dry ingredients (except nuts)  in a bowl.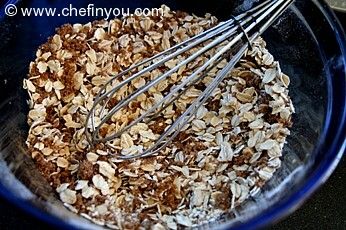 7
Stir in the melted butter until the moisture forms large crumbs. Stir in chopped nuts.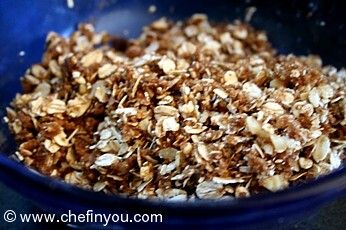 8
Sprinkle the topping over the batter in the pan.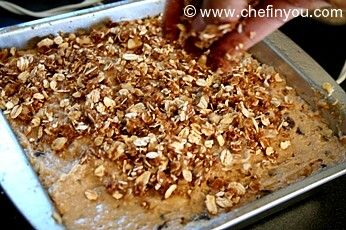 9
Bake until the edges pull away from the pan and a cake tester inserted in the center comes out clean - abt 30-45 minutes.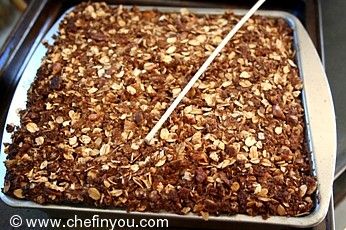 Remove and place on a rack to cool for 20 minutes before serving warm as it is or with ice cream. We enjoyed it as it is and it made for a delicious and fruity wholegrain snack as well as breakfast for us.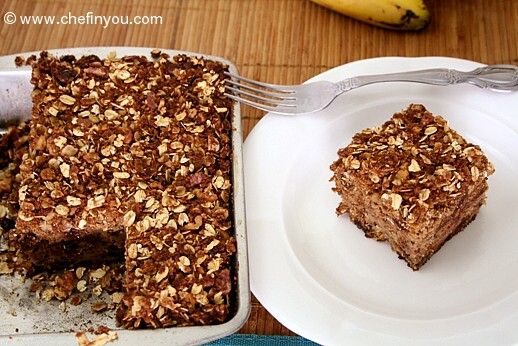 Related Recipes You May Like
Did you make this recipe?
Please click below to share your experiences while you were making this recipe. Thanks for your input!
Have a favorite recipe?
Know a family recipe your mom used to make? Or maybe a go to recipe that works everytime? Share it with your fellow foodies!