Eggless Chocolate Tapioca Pudding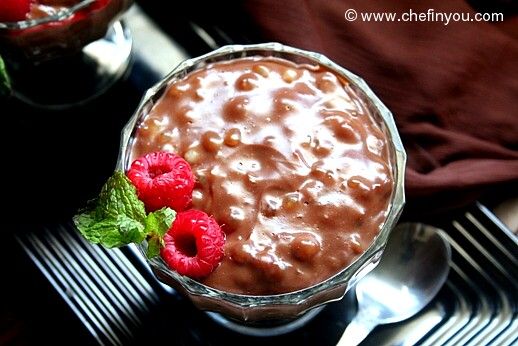 I have to accept. I am officially freaked out. Freaked out at the insane speed of time breezing past me. I mean is it time already to post yet another theme of
FSB?
We have completed  4 themes and are only raring to get ourselves challenged some more. This month's theme was a brainchild of dearest Lata of
Flavours and Tastes
fame. We had to pick out a number from 1-12 where each number corresponded to an mystery ingredient out of which we had to make a dessert.  I picked out my favorite number that turned out to be
Tapioca
. I was glad having never cooked with it before. It has been in my list of ingredient to try but well it somehow got replaced with some other list  until Lata bought me back to my original list of to-do's.
Having never tried my hand with it before, I intended to dive into it right away. But life had other plans and just 10 days before the posting date I got a rude awakening about the deadline. I had completely forgotten about it and went to the shop the very same day to get some tapioca. I was greeted with tapioca of different shapes and not having done my home work I was not sure which one to buy. I closed my eyes and picked the first one that my hand touched :) The large pearl tapioca looked at me. I planned to try out few recipes so that I get  a feel for the ingredient. But I finally got around to make something only yesterday. Not having any idea, I thought the best thing to do was start at the basics.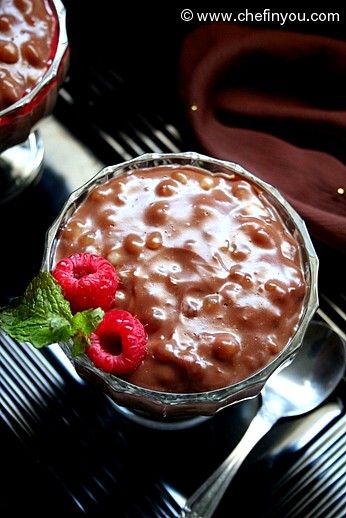 The Changes I Made
:  I used the recipe provided in the packet itself and adapted it to make it eggless. I used cornstarch to thicken my pudding and used 2% milk instead of whole milk. The chocolate chips that I had on hand were semi sweet and hence went for the same. The pudding was deliciously creamy and velvety. Its mildly sweet and was a hearty (and a guilt free) treat. Can you see the texture of the pudding? I had a tough time trying to make this chocolate dessert look as good as it did in my serving cup. I seriously developed photographic insecurity at the amount of time I was taking to get this picture right. 45 minutes for one final pic?? Na - that's so not me. My love for photography extends only up to the point where I can show the food the way it was on my plate. Hope I managed to get that across :)
Basic Information
Cook Time
:
30 min to 1 hour
Yield
:
Makes 6-8 Servings
Ingredients
1/2 cup Large Pearl Tapioca (see Tips)
2-1/2 cups 2% Milk
1/4 tsp Salt
1/2 cup Sugar
2 tbsp Cornstarch
2 tbsp water
1 tsp Vanilla
1/2 cup Semi-Sweet Chocolate chips
Raspberries, Mint and powdered Sugar to garnish (optional)
Tips
Tapioca and Sago (sabudana) technically are not the same thing. Tapioca is a starch from the "cassava plant/root" which is a tuber (has more fiber with little nutritional value) whereas Sago is a starch that comes from the "sago palm" trees (pure carbohydrates). But they are processed in a similar fashion and are available in the "pearl" form.
They can be used interchangeably in the recipes
.
Method
1
In a bowl, soak the tapioca in 2 cups of room temperature water overnight.
2
Drain Water and set aside.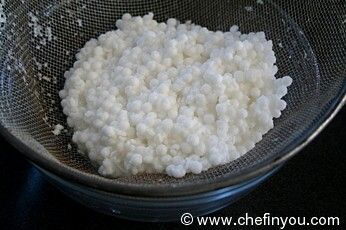 3
In a double boiler, heat the milk just until no longer cold.
4
Add salt and tapioca.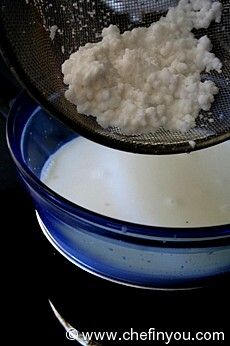 5
Continue heating until small bubbles appear at sides of the pan. Cover, turn heat to very low and cook for 1 hour. Make sure that the milk mixture does not simmer or boil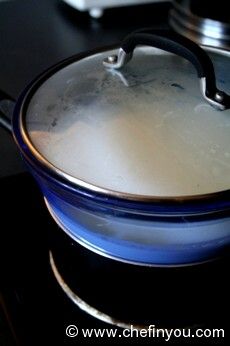 6
This is how my mixture looked at 30 minutes.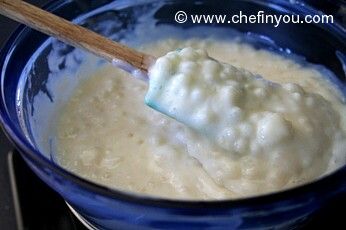 7
Add the sugar and give it a quick stir. Cover and continue cooking for about 15 minutes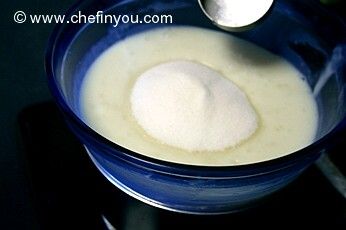 8
Mix the cornstarch with water until dissolved.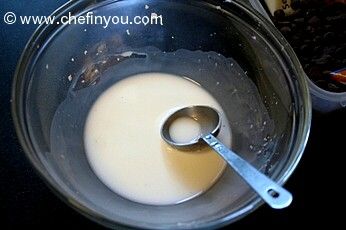 9
Add it to the tapioca mixture and stir.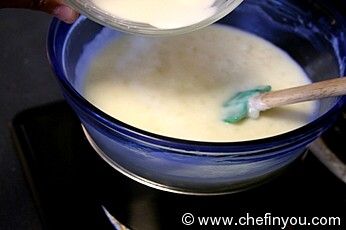 10
Cover and continue cooking until very thick - another 15 minutes.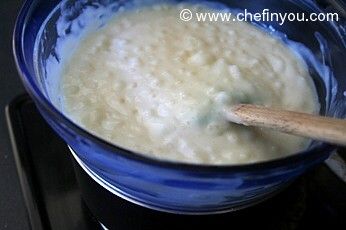 11
Stir in the vanilla. Mix and cook for 1 min and switch off the flame/heat.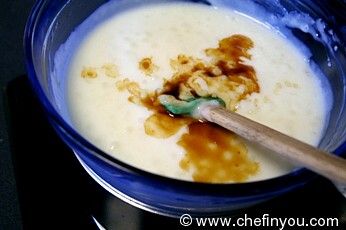 12
Add the chocolate chips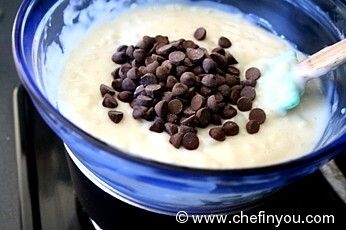 13
Fold it into the tapioca and give it a stir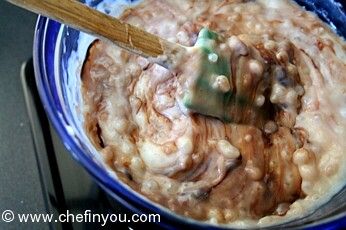 14
until it is completely blended well into the mixture.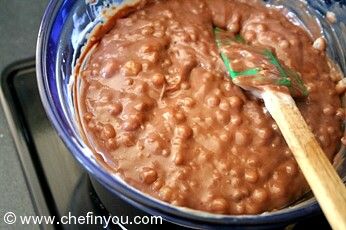 Serve this warm or cold. You can garnish it with raspberries and mint.
Or even some powdered sugar for the people with sweet tooth.
Related Recipes You May Like
Be the first to showcase this recipe!

Your Name
Did you make this recipe?
Please click below to share your experiences while you were making this recipe. Thanks for your input!
Have a favorite recipe?
Know a family recipe your mom used to make? Or maybe a go to recipe that works everytime? Share it with your fellow foodies!