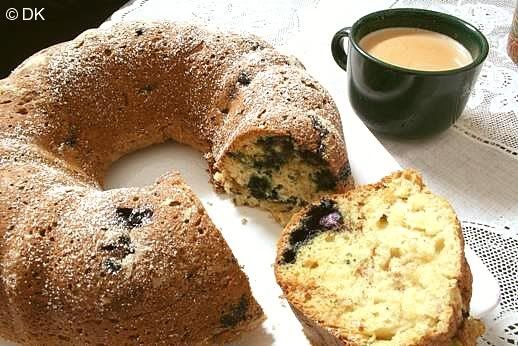 There are some recipes, which work so well under your finger's supervision, play along with you as you cook, behave exactly how you dream that it should and come out looking like a winner! They are simply perfect for all occasions - be it a birthday party, a potluck or for that cozy tea with your loved one. Less time in kitchen but the result makes you look like a superwoman - who just managed to finish office work, tidy up home, make something looking shop bought yet look looking fresh and all reared up to go!

Among such recipes is this Blueberry Coffee Cake! The prep time is a laugh and the taste worthy of hours of effort. I have adapted this recipe from TasteofHome magazine where I have made it eggless. Its a total keeper with a wonderful crust yet soft as you nibble through it. Tastes perfect for evening tea - though coffeecake nevertheless! ;-)
Basic Information
Cook Time
:
30 min to 1 hour
Yield
:
Makes around 10 Servings
Ingredients
2 cups all-purpose flour
1/3 cup butter, at room temperature
3/4 cup sugar
1/2 cup applesauce
1 tsp vanilla extract
1 tsp baking powder
1 tsp baking soda
1/4 tsp salt
1 cup low fat sour cream
1 cup fresh/frozen blueberries ( dont thaw if frozen)
3-4 tbsp cinnamon sugar ( add sugar + cinnamon powder) for topping
Method
1
Cream the sugar and butter together.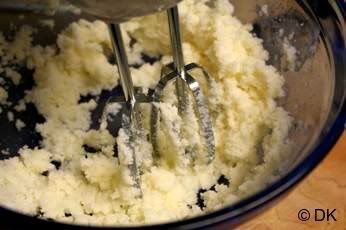 2
Add the applesauce and vanilla and blend some more.
3
Combine the dry ingredients except blueberry in a bowl, mix well.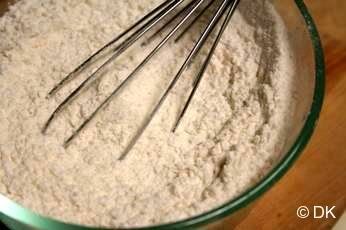 4
Add these slowly to the wet ingredients alternating with Sour cream and blend. Fold in the blueberries.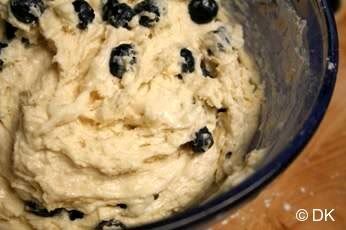 5
Grease a Cake tin and spoon half the batter into the pan. Sprinkle with cinnamon sugar and then spoon the remaining batter. Top it off with some more of the topping.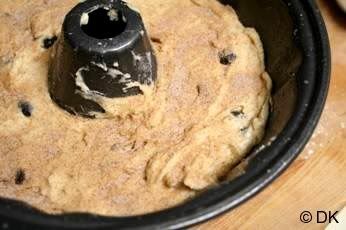 6
Bake in a preheated 350F oven for 40-45 min or until the skewer inserted in the center comes out clean.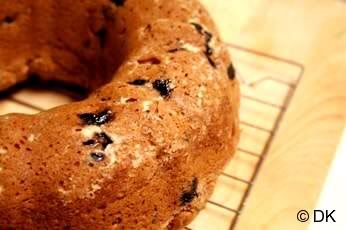 Related Recipes You May Like
Did you make this recipe?
Please click below to share your experiences while you were making this recipe. Thanks for your input!
Have a favorite recipe?
Know a family recipe your mom used to make? Or maybe a go to recipe that works everytime? Share it with your fellow foodies!