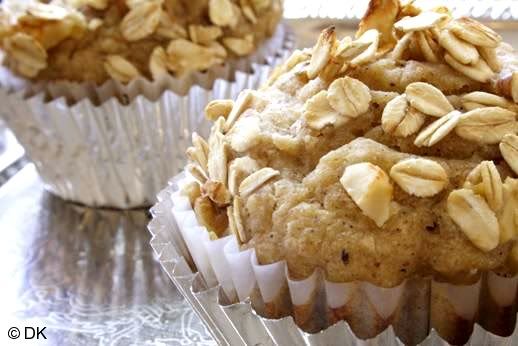 This is a great breakfast/snack to have - if you dieting, have diabetes, egg allergies / egg dislike or simply when you need to try something nutritional for a differance :) Have you ever tried Demerara Sugar? It is available in the health stores and is nutritionally superior and fewer in calories.
I use that often enough and is little milder tasting than regular refined sugar. I use that in this recipe, if not available use brown sugar instead. The qty is less enough not to affect your "low sugar" needs. Instead of using all-purpose flour for the whole muffin, I have substituted whole wheat. The sweetness for the muffins comes from the sugar,banana and applesauce
Basic Information
Yield
:
Makes around 12 muffins
Ingredients
1/4 cup All Purpose flour
1 cup Whole wheat flour
1 tsp baking powder
pinch fo salt
1/4 tsp each of nutmeg,cinnamon and all spice powders
3-4 tbsp Demerara Sugar ( or brown sugar)
1/4 cup vegetable shortening,melted
1/4 cup of applesauce
2/3 cup milk
zest of 1 Orange (try lemons instead)
1 large ripe banana,pureed
1/2 cup mixed chopped walnuts and rolled oats for topping
Method
1
Add the sifted flours together along with salt,baking powder and spices along with the sugar.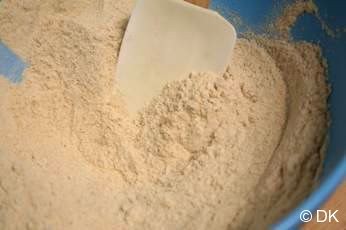 2
In a seperate bowl, mix the shortening, applesauce, milk and the zest.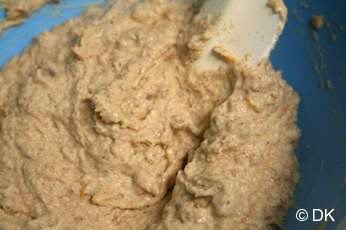 3
Gently fold the dry ingredients with the wet and then stir in the pureed banana. Stir softly until well incorporated.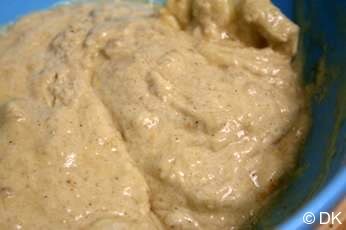 4
In a lines muffin pan,spoon this mixture until 3/4th full and top it off with the oat-nut mixture.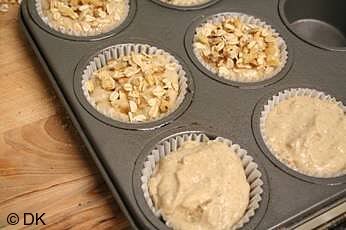 5
Bake for 15-20min in a preheated 400F oven. The muffins are done when a skewer inserted in the middle comes out clean.
Cool them in a rack for 5-10min before serving. Serve warm.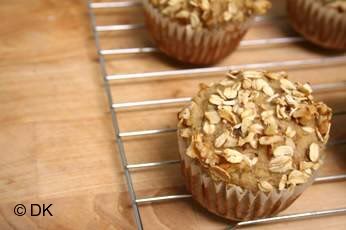 Related Recipes You May Like
Be the first to showcase this recipe!

Your Name
Did you make this recipe?
Please click below to share your experiences while you were making this recipe. Thanks for your input!
Have a favorite recipe?
Know a family recipe your mom used to make? Or maybe a go to recipe that works everytime? Share it with your fellow foodies!