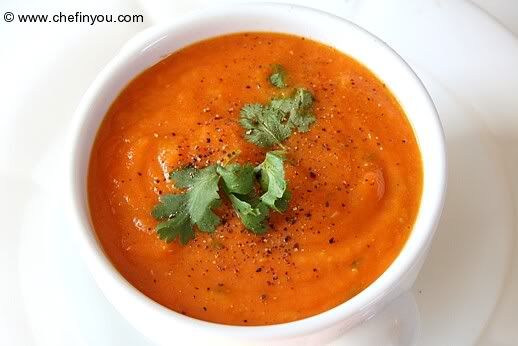 Rich orange color, aromatic with pleasing appetizing look, the sweetness of the carrot counterbalanced beautifully by the potatoes, celery and a touch of saffron, very nutritious and immensely beneficial to palate, sight and health - That's the elevator pitch for this carrot soup which I am going to give you. Not that it needs one! I classify recipes in a broader category of three. First - the ones which don't need anyone doing the PR work for them - they talk for themselves with their beauty and class. Second - They need slight help, a little intro - not much but a little push for ppl to look into its direction. Third - It needs heavy PR (for looks/taste/sense of smell etc)- but only till ppl hit the groove, after that they can talk for their own too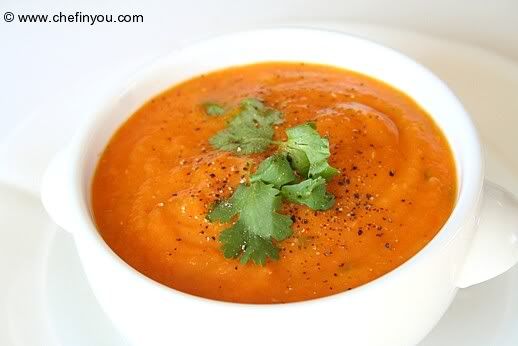 This one, I think fits the first category beautifully! It stands out and what more - its v healthy. Its not what I call as a typical hollywood wannabe - No plastic surgery, No flashy makeup, No overpowering perfumes or a sleazy demeanor. Its a natural. Soups as you all will agree with me, is one of the most healthiest way of eating/consuming food. Less cooking, Less processing, no need of heavy fat is what makes it earthy and nutritious. But even for such a dish - a little butter, cream, too much cooking can veto the very purpose of the recipe.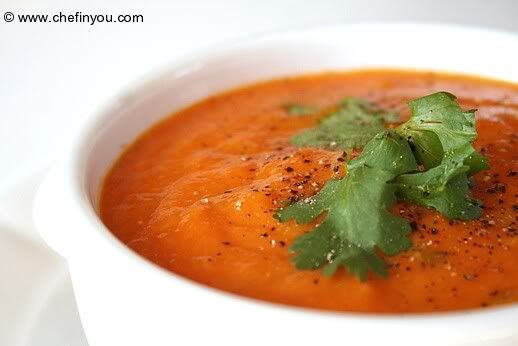 I have made this recipe, the way I make most of my soups with all their nutrition intact. How? Steaming! Lesser contact with water, more nutritious the vegetables. Boiling can strip the nutrition from the vegetables if you are not careful and do not follow some basic principles of boiling ( That's for another post). I steamed the chunk of the vegetables (that gives that beautiful rich orange color) and then right away process them for the soup. Adding milk is optional - I use skim milk - but its way better than cream. I use 1/4 tsp of oil. Lets go into the ingredients and the step by step pictorial shall we?
Ingredients
2 large carrots, chopped into chunks (just scrub and clean the carrots. don't peel)
1 potato, chopped into chunks (with the skin on)
1 celery, (with leaves? all the more better)
1/2 cup skim milk
1 onion, chopped roughly
1-2 garlic cloves, chopped
pinch of saffron
salt and pepper to taste
cilantro to garnish
Method
1
Steam the carrots and potatoes for 2-4 minutes. They don't have to become super soft - just soft enough to be able to process in your food processor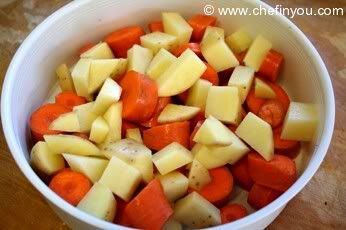 2
Warm the skim milk slightly and mix the saffron with it. Set aside. The milk is for adding bit of protein to the dish.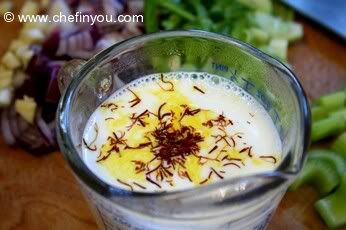 3
In a skillet, heat 1/4 tsp of oil (you can easily skip it..just add salt to the onions to help it sweat it out), add the onions, garlic,chopped celery and salt to it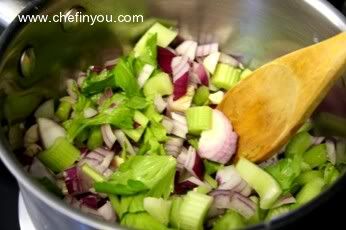 4
and cook it until soft. About 1-2 minutes.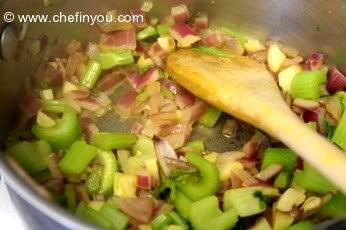 5
Now transfer the contents of the skillet to a food processor, add the steamed vegetables.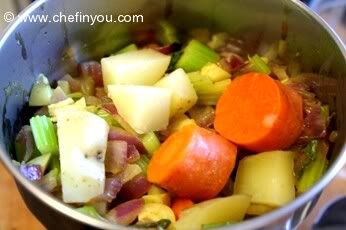 6
Process it well.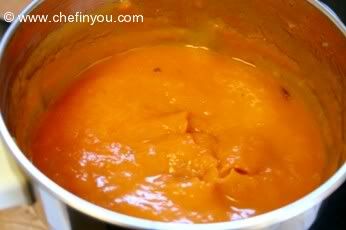 7
Transfer it back to the saucepan, let it heat up - then bring it down to a simmer. Add the saffron milk
8
Stir it for 1-2 minutes and turn off the heat.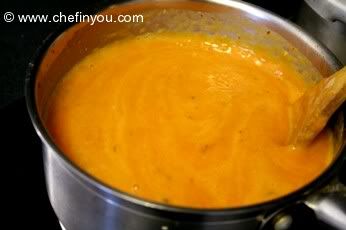 Serve warm. Its a very hearty soup, deliciously thick. If too thick for you, then add a little water/milk until it gets to your preferred consistency and season it accordingly. Add lots of pepper and enjoy!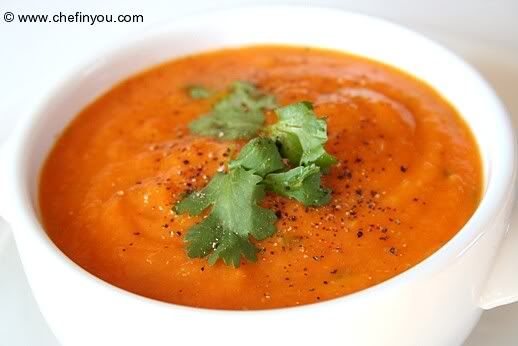 Related Recipes You May Like
Did you make this recipe?
Please click below to share your experiences while you were making this recipe. Thanks for your input!
Have a favorite recipe?
Know a family recipe your mom used to make? Or maybe a go to recipe that works everytime? Share it with your fellow foodies!