Saffron and Basil Breadsticks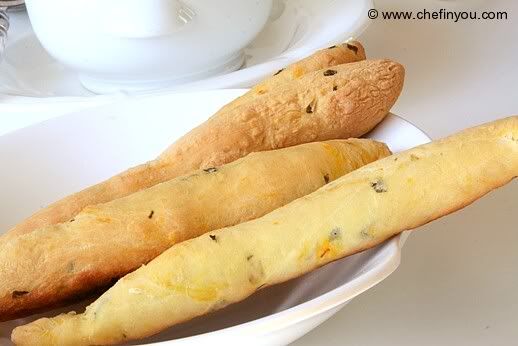 I love breadsticks but I don't like making them :(. And that's for 2 main reasons! One - I have no patience to roll them out thin into elegantly smooth long sticks. Two - err..ahem..I have no patience at all!! If you ask me for a third, it would be the same too! But the only way I actually make them is because I love them so much to give it a miss, and I prefer home made 'rustic' ones to the 'sophisticated' store bought ones!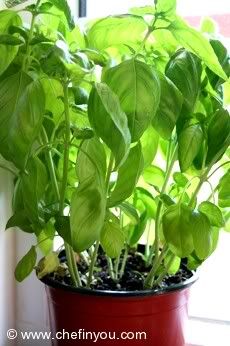 I like them with my salads and my soups. I like as they are too. My Basil plant has been growing well and I was looking out for ways to make use of them. I came across this recipe by Linda Fraser and I love them. I just halved her recipe and kept the recipe as they are. They are yummy and I dint feel like making any modification to them. According to her, they are pretty low in calories with no butter and good fat from Olive oil.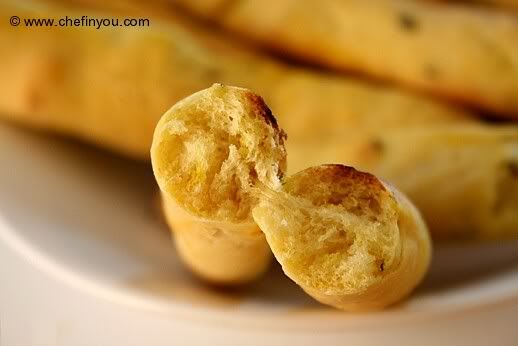 I have been predominantly having soups for my lunch thanks to a self imposed and charted Detox diet (will supply the complete schedule with recipes soon after I complete it - have been at it for a month now!!) and these breadsticks made a hearty accompaniment to the soup. Without further ado, lets go to the recipe shall we?
Basic Information
Yield
:
Makes around 20-25 thin breadsticks or 12-15 fat ones like these
Ingredients
few strands of saffron
1 tbsp hot water
2 cups bread flour
1/2 tsp salt
1 tsp rapid-rise yeast
1/2 cup + 2 tbsp. lukewarm water
1-1/2 tbsp olive oil
1-1/2 tbsp chopped fresh basil
Method
1
Infuse the saffron with the hot water for 10 minutes. Sift the flour and salt into a large bowl.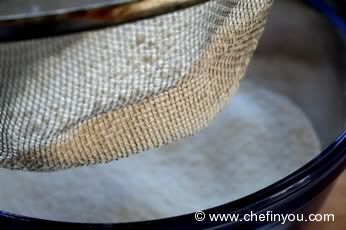 2
Stir in the yeast, and the saffron infused liquid and mix lightly. Add the Olive oil and basil and mix to make a soft dough.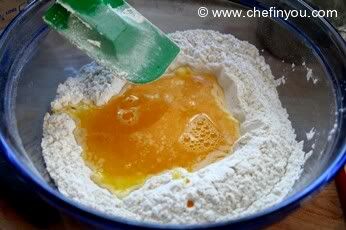 3
Turn it out onto a floured surface and knead it until smooth and elastic.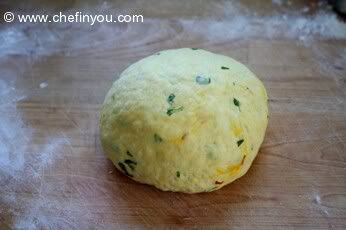 4
Place it a greased bowl, cover with a plastic wrap and set aside,until doubled in size. Takes approx an hour or so depending on the climate where you live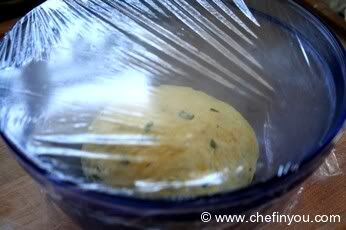 5
Punch it down, knead for 1-2 minutes and divide the dough about 15 pieces. If, unlike me, you have the patience, shape it into beautiful long sticks - or else you can do a quick 'rustic' looking ones like me! *half-arsed * job more like it!!!! - but lets call it rustic shall we? Sounds better!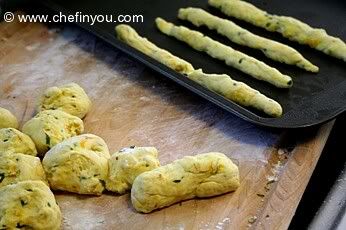 Place them on a greased baking sheet spaced well and leave them for another 20-30 minutes until puffy. Then bake them in a preheated 425F oven for 15-20 minutes until they become slightly golden and crisp.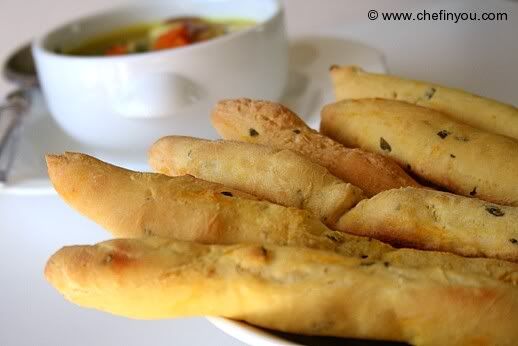 Related Recipes You May Like
Did you make this recipe?
Please click below to share your experiences while you were making this recipe. Thanks for your input!
Have a favorite recipe?
Know a family recipe your mom used to make? Or maybe a go to recipe that works everytime? Share it with your fellow foodies!