Russian Buckwheat Blinis with Caviar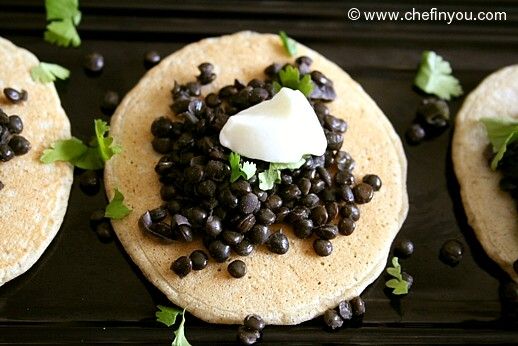 I love trying out new recipes irrespective of the place. I still remember I was talking to my mother and was telling her about this blogging which I was doing. She asked me for how long I am going to keep blogging. I replied as long as I have the interest and as long as I think I can do justice to it. She was like if  you don't get bored for say next 10 yrs, would you keep blogging? I was like, Oh yes I will if the life allows it. She started laughing and told me there aren't any recipes that will last me that long!!! Oh well, I have no idea about that but I know that my bookmarked recipe list is so long that I know its going to take a while to finish it and I am still adding more and more to the list!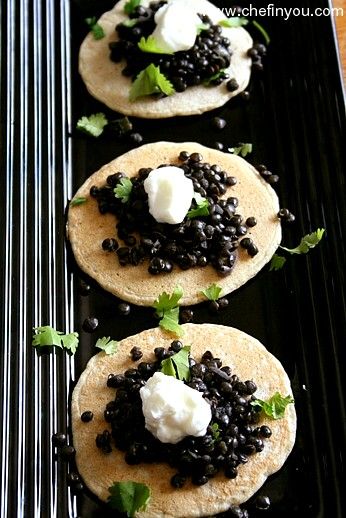 I just am not cooking it as fast as I am bookmarking the same. I will be a v happy and contended person if I can manage to cook at least 25% of that list! This time, out of the many "want-to-try" recipes, I finally took this recipe out - Buckwheat Blinis which I served along with Beluga Caviar.
"What Beluga Caviar? - Did I hear it right?"
- Oh yes! You did! Served it with the caviar since its traditional to the recipe so how could I have given it a miss now ;-) The recipe for the Caviar will follow next :) (smirking)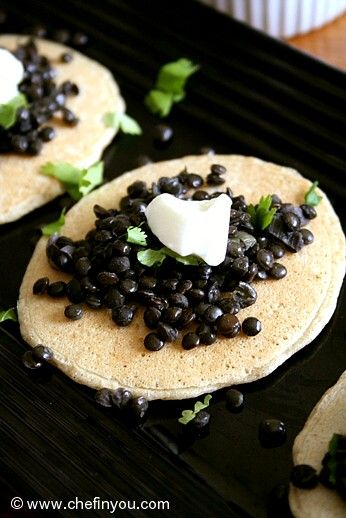 This recipe is from a book called "Vegetarian" and I followed the instructions verbatim for the blinis. I gave their Mushroom Caviar recipe a miss since I was using the Beluga ____ Caviar. These were immensely soft, chewy with an amazing bready texture! Who knew a pourable batter with yeast could make such a end result! Well I know
Ethiopian Injera
goes through similar process ending in such a fabulous result but this took much less time.I LOVED blinis and I am sure going to make this again and again! Its not difficult and takes just few hours to put together. This makes a great party appetizer.
Basic Information
Yield
:
About 20-24 depending on the size
Ingredients
1 cup bread flour
1/3 cup buckwheat flour (called "Kuttu" in hindi)
1/2 tsp salt
1-1/4 cups milk
1 tsp active dry yeast
2 eggs, separated
1 cup sour cream to serve
Method
1
Sift the two flours along with salt in a bowl.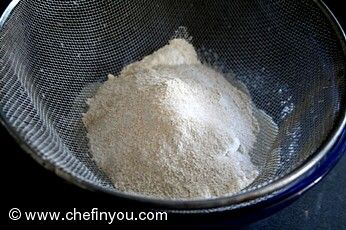 2
Warm the milk to lukewarm and add the yeast to it. Stir until well dissolved.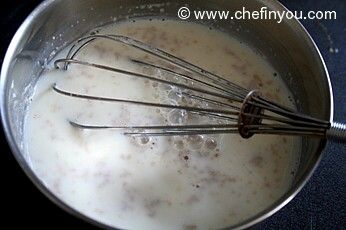 3
Pour it into the flour mixture.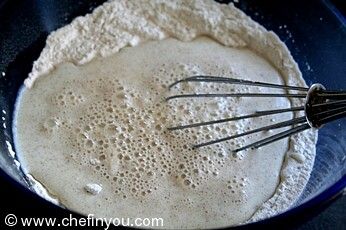 4
Add the egg yolks and stir to make a smooth batter.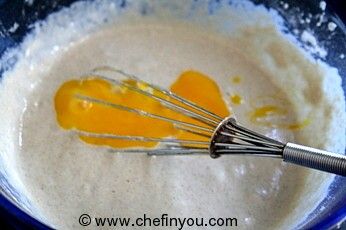 5
Cover with a damp cloth and let it sit in a warm place to rise for about 30-50 minutes, depending on the weather you enjoy.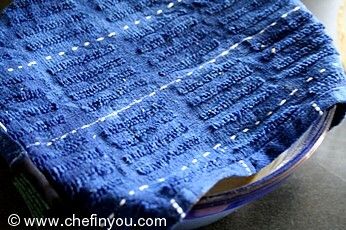 6
It wont double up or something but will rise a little more than what you started out with. see all those bubbles from the yeast?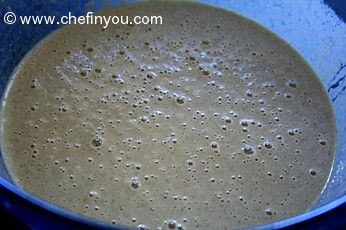 7
Beat the egg whites in another clean bowl until stiff.
8
Fold it gently into the risen batter
9
until mixed well.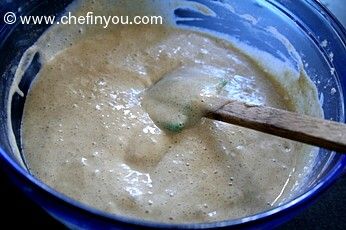 10
Heat a non stick pan or cast iron pan to moderate heat. Moisten with little oil.  Drop spoonfuls of the batter (make v small rounds called Silver dollars which is about the size of two to three inches (5 to 7 cm) in diameter ) although I made mine a little bigger.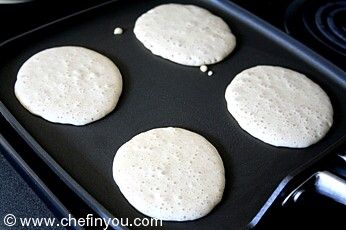 11
The surface is filled with lots of bubbles. Looks pretty isnt it?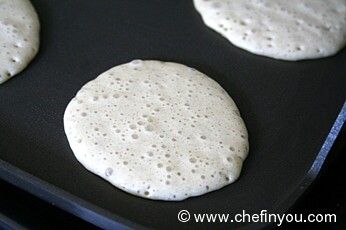 12
Turn the other side when golden.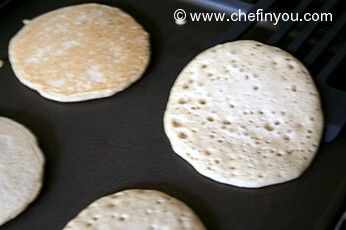 Top it with caviar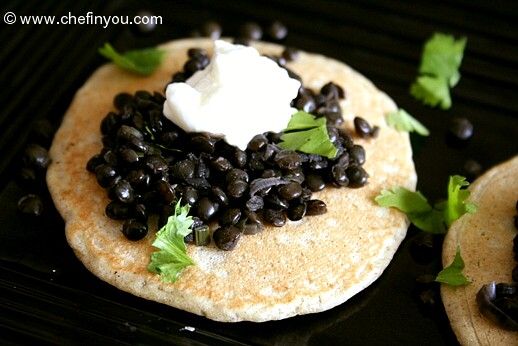 and sour cream and Serve warm. Great for cocktail parties. if you are still wondering about how the heck I made Beluga Caviar and if I am telling a lie - Trust me! Its Beluga _____ Caviar. (yes its fill in the blanks which will be filled in later posts) This plate of Blini with caviar finds its way to
A.W.E.D Russian hosted by dear RV :)
Thanks for the wonderful theme RV!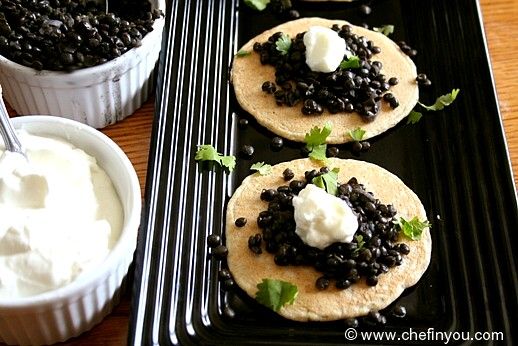 Related Recipes You May Like
Be the first to showcase this recipe!

Your Name
Did you make this recipe?
Please click below to share your experiences while you were making this recipe. Thanks for your input!
Have a favorite recipe?
Know a family recipe your mom used to make? Or maybe a go to recipe that works everytime? Share it with your fellow foodies!