Eggplant Basil Pesto Pasta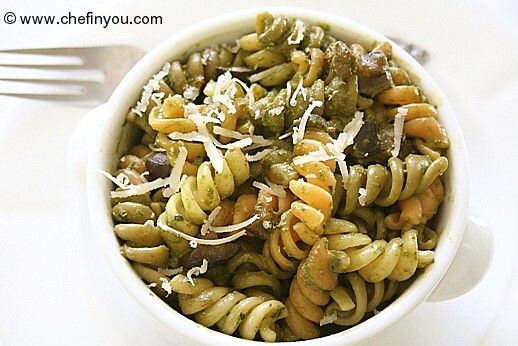 We recently discovered a grocery which is run by multiple farmers together. Its somewhere between a farmer's market and a regular grocery store. The variety of vegetables and fruits that's available is massive! That place was like love at first sight for me. I am like a kid lost in candy store since I feel the compelling need to get all of the vegetables and fruits! I find something new every time I visit there which I have only read about but never found anywhere else in my side of the world. It gives me scope to try and experiment with new veggies. Anyways, the last time I went to this shop, I saw these mini eggplants. They were a miniature version of the large eggplant. I had never seen such eggplants this size and they looked damn cute. They were just little bigger than the Indian brinjal and I was wondering what to make with it.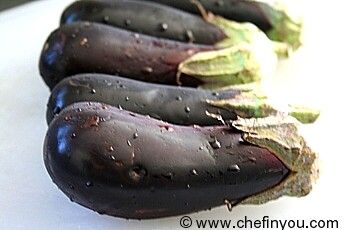 Suddenly remembered
this recipe from Giada
that I have been meaning to make for a long while ever since I saw it in her show. One thing that beats me is while everyone is busy grabbing the throat of
Paula Deen
for killing Americans with her cooking, how do they let
Giada
get away scot free? There is always an immensely "healthy" dose of oil, butter and cheese in all her recipes (I am not even going to the calorie count in the meat she uses - cos I wouldn't know!!) I do not comply to her policy of dousing vegetables with oodles of butter and cheese just to make it interesting to Kids. The fact that the dish probably ends up tasting of only cheese is not really doing the "healthy" vegetables a favor!  I have tried like  6-7 of her recipes and I have always managed to cut down at least half of the fat she uses easily and still f
inding the dish v flavorful
. This dish undergoes the same treatment...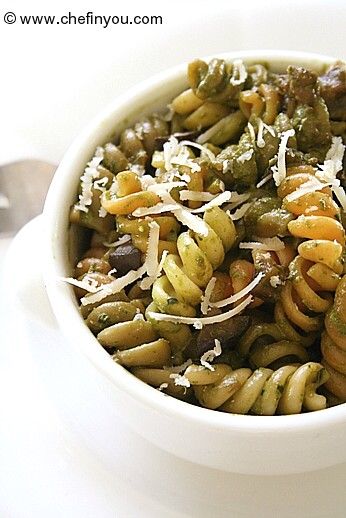 I managed to cut down on the huge amount of oil and cheese in making the pesto and also the oil in cooking the eggplant. As I always insist, adding so much fat naturally will impart lot of flavor to food - we don't need chefs to tell us that! Its cooking and retaining the flavor with little fat is what needs effort and thinking! The only Chef I find for such tasks in the whole of F
ood Network is Ellie Krieger!
She is my favorite.
Basic Information
Yield
:
Makes 4 to 6 servings
Ingredients
For the Pesto
1/4 cup pine nuts
1 clove garlic
About 3 cups basil leaves loosely packed
1/4 cup grated Parmesan (see Tips)
1/4 cup olive oil
little salt to taste
For the Pasta
1 pound fusilli (or use trenette or penne pasta)
1 large eggplant, cubed (I used 5 small eggplants)
1 tbsp extra virgin olive oil
little salt to season
Tips
1.
Parmesan
: Parmesan Cheese contains rennet and hence is unsuitable for Vegetarians. You get Vegetarian Parmesan in few stores but they do not taste the same as the original. A decent alternative that I now opt for in place of Parmesan Cheese is Nutritional Yeast that works best esp. when the recipe calls for sprinkling in cheese over a dish. There are soy based Parmesan cheese available that I haven't personally used. There is also a Parmesan Sprinkle Cheese that is a combination of Nutritional yeast + Almond flour and Salt and is suitable for both Vegetarians and Vegans.
Method
1
Cook the pasta as per package instructions.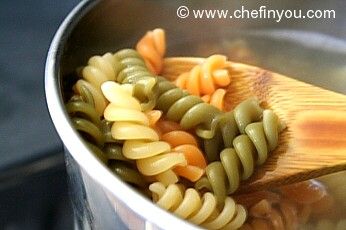 2
In a skillet, heat 1 tbsp of oil and cook the eggplant cubes. Add salt and cover with a lid until cooked. I find 1 tbsp enough to cook the eggplant instead of 1/4 cup as suggested in the original recipe. Closing with a lid also helps to create steam which cooks the eggplant faster with minimal oil.
3
While that's cooking - prepare the basil pesto. Its the traditional recipe for basil pesto. But I add minimal cheese and oil unlike many recipes which has a generous parmesan and extra virgin olive oil. Sometimes when I am going to be using all the pesto for a dish, I replace some of the oil with warm pasta water. It cuts down on the fat without compromising on the taste - try it. Add the ingredients for the pesto together.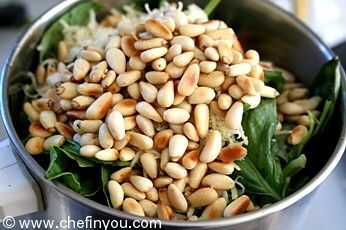 4
Blend into smooth puree.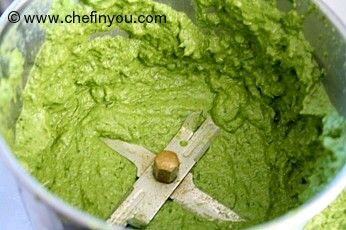 5
Once the eggplant is cooked, transfer it into a large bowl.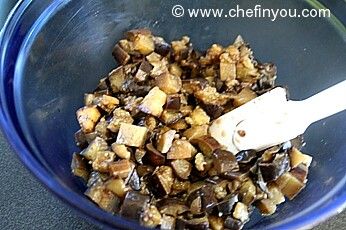 6
Add the basil pesto the eggplant. You might not need all the Pesto (depending on your taste buds) So just add little and then add more later if you feel the need. I like basil Pesto and love a nice generous coating on my pasta hence added it all.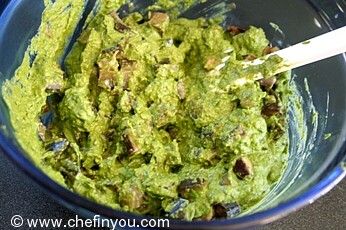 7
Next add the Pasta.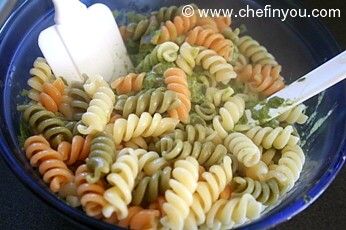 8
and toss it well so that the pesto is coated well and the eggplant is also mixed along with the pasta. You can add some Pasta water to loosen it up if thick.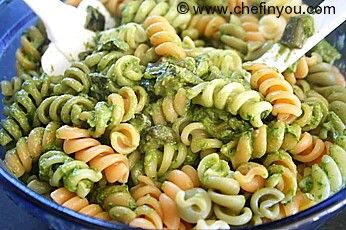 Serve warm with little grated parmesan on top.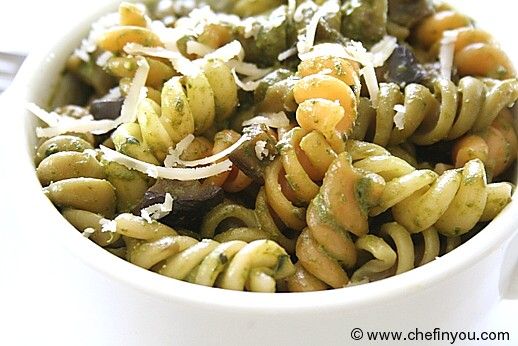 Related Recipes You May Like
Be the first to showcase this recipe!

Your Name
Did you make this recipe?
Please click below to share your experiences while you were making this recipe. Thanks for your input!
Have a favorite recipe?
Know a family recipe your mom used to make? Or maybe a go to recipe that works everytime? Share it with your fellow foodies!