Pineapple Carrot & Ginger Juice
I have always had problems with drinking enough water. So much so that I have suffered from water retention for so many years. I am almost recovering now...well I believe I do (or as my better half quips "At least you now know you have a problem! That's half the battle won"). I never used to feel thirsty and for long did not know the difference between thirst and hunger. It all started from the phobia of using public restrooms. But given that I spent a majority of time outside, can you see why the good habit of drinking water slowly diminished? Those were the days when this did not seem like an issue to me. I realize that there are many people out there who hardly drink water...even worse, drink sodas instead!
But once knowledge sunk in and the blissful ignorance floated away , I had to get to work. It was hard and required a great deal of discipline. I am in a better place than those years now - yet the effort continues till date. I started out with juices. Since I did not really care for water, I had to drink something equivalent that was actually good for me instead of random junk like soda. So fresh juices became my friends. I loved them and had no qualms gulping down gallons. I did not want to add sweetness to the already "sweet me" (blush!..) hence opted for fruits/vegetables that would do the trick for me. Like this one here.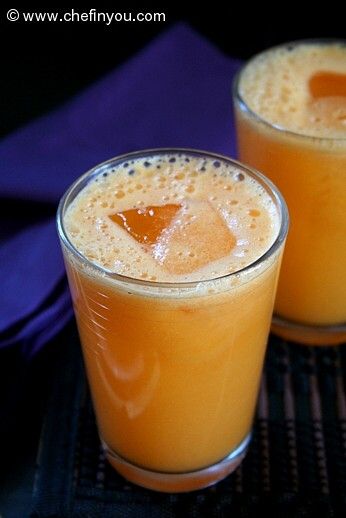 Fresh pineapple and carrot contribute all the sugar that this juice needs. The ginger gives it a zing that balances out the sweetness from the fruit and vegetable. There is no specific recipe as such. Work to your taste preference. Like more pineapple? Reduce the carrot. Don't like ginger? Skip it. You get what I am saying?  Important thing to remember is to use in season pineapple cos a sweet pineapple makes all the difference :). And, don't forget to serve it chilled - helps a heap in all this heat :)
Ingredients
1 (abt 1 lbs/450 grams) Pineapple
2 oz (abt 50 grams) Ginger,peeled or to taste (see Tips)
1 medium Carrot, chopped
Ice cubes
Tips
1.
Ginger:
Depending on the quality of the ginger, you might need more or less. The ones I buy are more potent and have a more profound taste and aroma. Hence I tend to use just a little.
Method
1
Slice the hard skin from the pineapple, remove the core and roughly slice the flesh.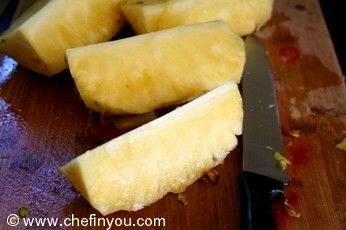 2
Add the pineapple chunks and the carrot together in a food processor (or juicer).
3
Blend and then strain it well.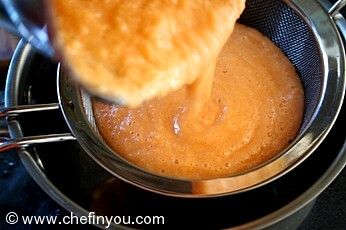 4
Grate the ginger and squeeze out the juice. Add it little by little to the pineapple and carrot juice. Taste and adjust according to your taste preference.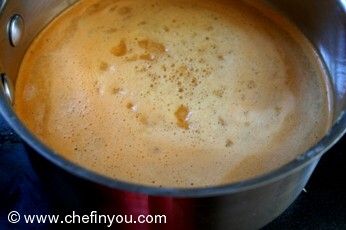 Serve chilled with ice cubes. A refreshing drink for the summer.
Related Recipes You May Like
Did you make this recipe?
Please click below to share your experiences while you were making this recipe. Thanks for your input!
Have a favorite recipe?
Know a family recipe your mom used to make? Or maybe a go to recipe that works everytime? Share it with your fellow foodies!