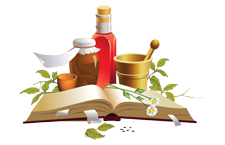 Traditional Gujarati recipe made with rice flour, besan flour and rawa... Learned from my Gujarati friend and Bhavna's kitchen...
Ingredients
For Batter
1. rice flour - 1/2 cup
2. besan flour - 1/4 cup
3. rawa/sooji - 3/4 cup
4. Salt - to taste
5. Sugar - 1 tsp
6. Turmeric - a pinch
7. lemon juice - 1 tsp
8. yogurt - 1/4 cup
9. oil - 2 tbsp to mix in batter
10. Ginger paste - 1 tsp
11. green chilli - 1 no chopped or 1/2 tsp chilli paste
12. water - 1/2 cup(adjust accordingly)
13. ENO(fruit salt) - 1 tsp
For Tempering
14. oil - 2 tsp for tempering
15. mustard seeds - 1/2 tsp
16. Dry red chilli - 2 no
17. Asafoetida - A pinch
18. Curry leaves - 5 no
For Garnishing
19. Finely chopped cilantro for garnishing
Method
1
Mix together all the dry ingredient (1 to 6)except the fruit salt
2
Now mix wet ingredients from 7 to 12 (use water little by little) to make batter Batter should not be too thick or too thin. (should look like bajji batter)
3
Keep the steamer hot and add the fruit salt into the batter and mix well.
4
pour it into a greased pan and steam for about 15 minutes or till toothpick comes out clean.
5
For the tempering, heat the oil in a small kadai and add the mustard seeds, red chilli, curry leaves and asafoetida and pour this over the steamed dhoklas.
6
Garnish with finely chopped cilantro.
7
Cut into pieces and serve with green chutney or spicy chutney
This recipe was contributed by a ChefInYou member.
Related Recipes You May Like
Be the first to showcase this recipe!

Your Name
Did you make this recipe?
Please click below to share your experiences while you were making this recipe. Thanks for your input!
Have a favorite recipe?
Know a family recipe your mom used to make? Or maybe a go to recipe that works everytime? Share it with your fellow foodies!