Tips
Use dark chocolate that has at least 70% cocoa solids. I used Godiva brand. Nigella says that you can also use equal amount of semisweet chocolate instead.
Method
1
Place the chopped chocolate, condensed milk, butter and salt into a heavy-based pan.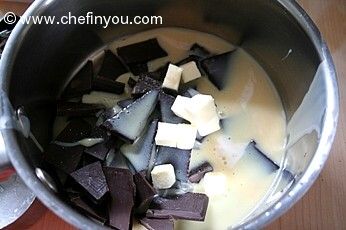 2
Place it over  low heat and stir until melted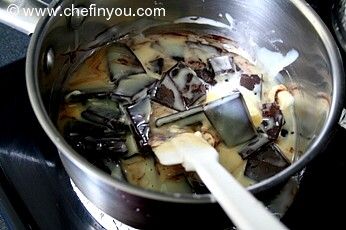 3
and well combined.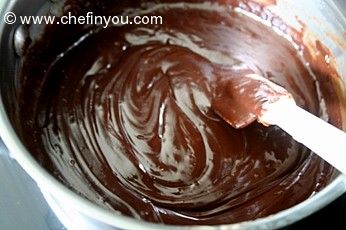 4
Add the nuts to the melted chocolate mixture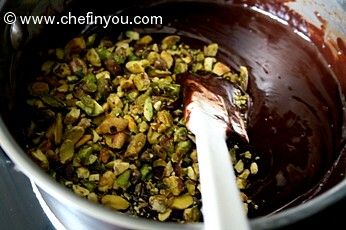 5
and stir well.
6
Pour this mixture into a square foil tray ( I used a baking pan lined with greased wax paper),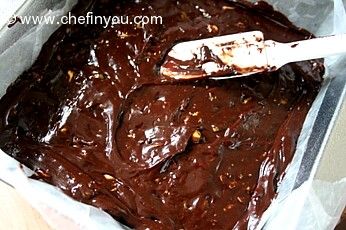 7
smoothing the top. I think I used a 7 inch Square pan. The size of the pan for this doesn't really matter. The smaller the pan, more thick the chocolate fudge will be and larger will make thin ones.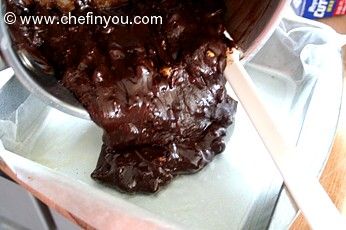 8
Let the fudge cool, then refrigerate until set. Cut into small pieces. You can cut 6X6 lines to make approximately 32-36 pieces.