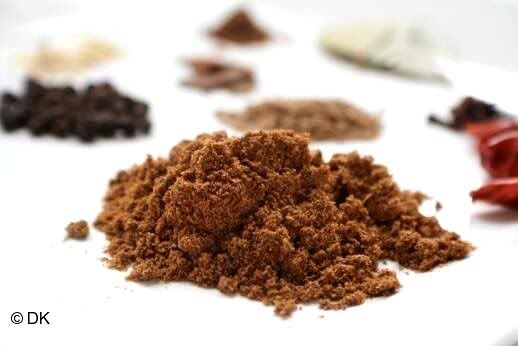 Garam Masala is another one of those indispensable items in my kitchen. My hands reach out for it almost for every meal. The use of myriad spices is synonymous to Indian kitchen and that being said, Garam Masala can only have its rightful place in every Indian kitchen. It is so simple to make for which most of the spices are likely to be lying down in your pantry right now. Once ground, the aroma that wafts in your kitchen is something you have to realize for yourself. It just enthralls you with its smell. I know many, dry roast the spices and then grind it, but I find that the smell does not last very long that way.So I normally grind it without this process.

Again, just like in every Indian household, the variations are mind boggling and this is no different either. The simple idea would be to take few basic ingredients and then try out variation around the same to suit your tastes and preference.This is one variation which I have come to like.
Basic Information
Yield
:
Makes about 1/2 cup
Ingredients
1/2 tsp Black whole pepper
2 tsp cumin seeds
3-4 green/brown whole cardamom
1/2 tsp cloves
2 dry bay leaves
1 inch cinnamon stick
1 tsp ground mace ( if not available use nutmeg instead)
2 dried red chillis
1/2 tsp dry ginger
1/2 tsp caraway seeds ( shahjeera)
Method
1
Using a coffee grinder works best. It does not matter if you dont have one either.Take the ingredients and then grind them well.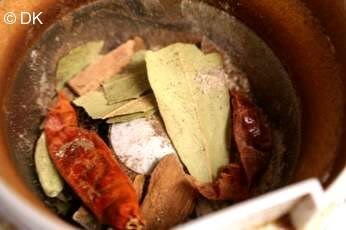 2
Don't worry if they don't look too powdery and with husks.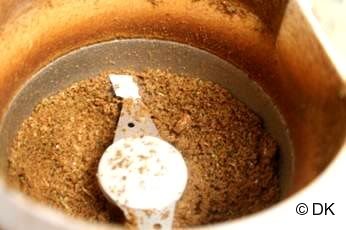 3
Now with a sifter, sift the masala into a dry bowl. At this point, you can grind them remaining ones again. Few husks from cardamom will be sifted. Remove and throw them away.Store the masala in an air tight container. Make them in small quantities to retain the freshness and aroma. It lends a special taste to your food.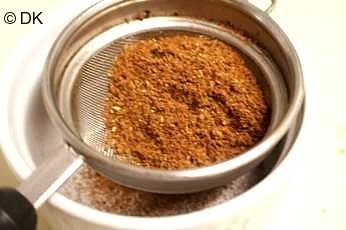 Related Recipes You May Like
Be the first to showcase this recipe!

Your Name
Did you make this recipe?
Please click below to share your experiences while you were making this recipe. Thanks for your input!
Have a favorite recipe?
Know a family recipe your mom used to make? Or maybe a go to recipe that works everytime? Share it with your fellow foodies!