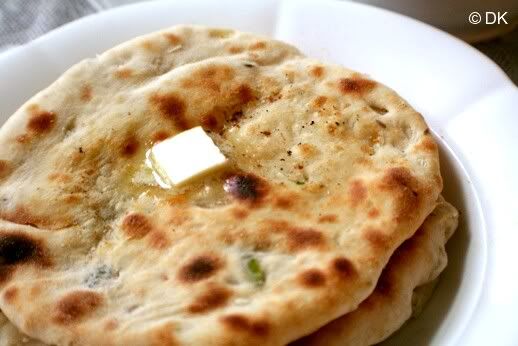 It tastes and looks like Naan, but it is not nor does it take that much time and effort. Its like a breeze. So what am I talking about? Yup, you are right. Talking about Kulchas. Kulchas are North Indian flat breads - originated from Punjab. They are especially enjoyed with choley (Spicy Chickpeas).

So what exactly is the difference between Naan and Kulcha? The ones that I know of is the obvious ones that- Naan is made of yeast while Kulcha make use of only baking powder and baking soda for its preparation.- Naans are usually oblong in shape while Kulchas are round.Both are made in Tandoor (earthern clay oven which enhances the taste of the bread) but Kulchas can be made on the stove top too. When you dont have Tandoor at home, you can make both Naan and kulchas in the oven. I made my Kulchas in the broiler but I have also shown how to make them in the stove top too.
Basic Information
Yield
:
Makes about 10-15 kulchas depending on the size
Ingredients
3 cups Maida (all purpose flour)
1/2 tsp Baking powder
1/8th tsp Baking Soda
1 tbsp sugar
salt to taste (approx 1 tsp)
1/4 cup oil
1/2 cup Yogurt
1 tbsp Ghee
For the Filling
1 large onion, chopped very finely
2-3 chillies, slices thinly (or as per taste)
1/4 tsp Ajwain (oregano)
1/2 tsp ginger,grated
1/4 tsp cumin
salt to taste
Method
1
Mix all the ingredients for the filling in a bowl until blended and set aside.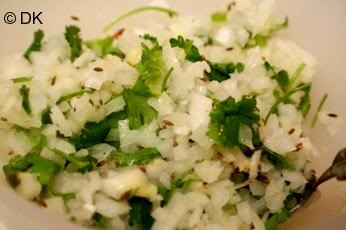 2
.Mix all the ingredients for the dough, add water if needed to make it into a soft dough.Set aside for at least 1-2 hours. Then divide the dough into small pieces and make rounds of each them. Roll it out into a small circle with the help of a rolling pin, just like you would do with Roti's or Parathas.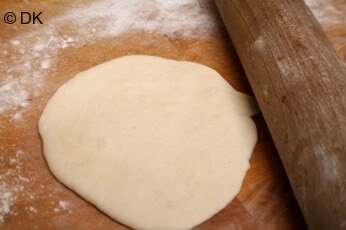 3
Now place little filling in the center of the rolled out dough and bring all the sides up to enclose the filling. Press it down.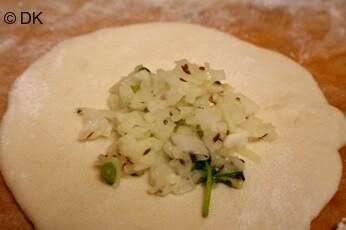 4
Now roll it down softly into a circle.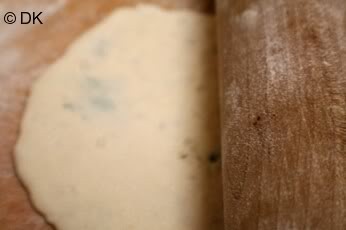 5
Set the setting of your oven to broiler. once hot, place this rolled out Kulcha into a baking pan and push it into the broiler for 2-3 min until the top is browned.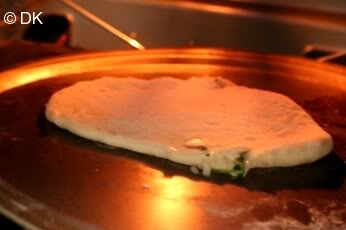 6
Now turn the kulcha and broil for additional 2 min. Serve hot.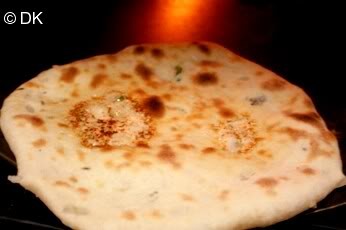 7
For Stove top method : This follows the normal method just the same way you would do for your roti's. Heat a pan in your stove in med-high flame and place the Kulcha. Pour down little ghee/butter/oil on all the sides of the Kulcha and cook for 3-4 min.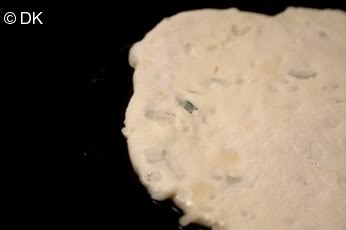 8
Turn when brown spots start appearing on the surface of the bottom end. Do the same for the other side.Serve hot with butter melting on top and Choley at the side. Yum!:)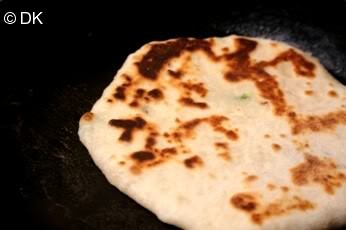 Related Recipes You May Like
Be the first to showcase this recipe!

Your Name
Did you make this recipe?
Please click below to share your experiences while you were making this recipe. Thanks for your input!
Have a favorite recipe?
Know a family recipe your mom used to make? Or maybe a go to recipe that works everytime? Share it with your fellow foodies!