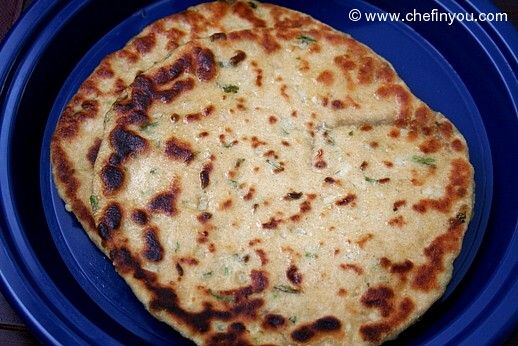 Kulcha is Naan without Yeast. I find many sites saying that Naan can be made without yeast. I personally think that they refer to what we call as
Kulcha
. I have already blogged about some
Naan(s) and Kulcha(s
) in this blog but variety is immense and this version of Kulcha is made with Wheat while the ones I blogged earlier were made with All purpose flour(maida) which is a traditional recipe. But since we all need to add in more fiber and protein without giving up on the goodies, this version finds its way in my house often.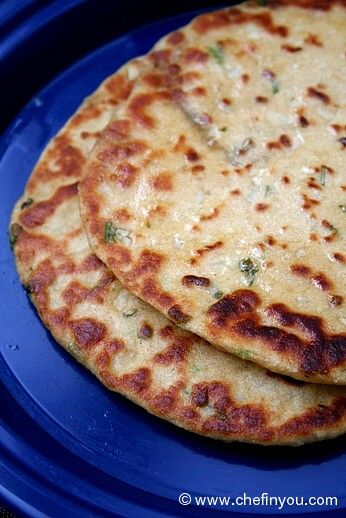 The recipe is quite simple and the waiting time is fraction of what it is with Naan. We are garlic lovers and hence I am quite generous with it in here but depending on your preferences, you can add more or less . The famous combo for Kulcha would be
Channa masala
but I find myself pairing it with
Dal Makhani,
Paneer Makhani
, Channa Saag or any other gravy based dish. Here I have paired it with Dal Bhukhara.
Basic Information
Yield
:
Around 10-12 Kulchas depending on shape and thickness
Ingredients
3 cups Whole Wheat Pastry Flour (Chapathi atta)
3/4 tsp Baking Powder
1/4 tsp Baking Soda
3 tbsp minced Garlic (or as per taste)
1 tbsp Sugar
1/4 cup Vegetable Oil
1/2 cup Fat Free Greek Yogurt (or use regular plain Yogurt)
1 tbsp Ghee
1/4 cup Cilantro, chopped finely
Salt to taste (approx 1 tsp)
Method
1
Place all the dry ingredients for the dough together and mix well.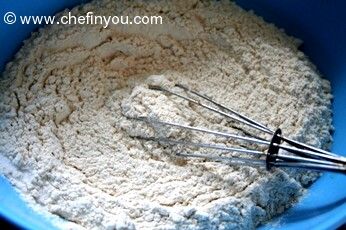 2
Now add the wet ingredients to the dry mixture along with garlic and cilantro.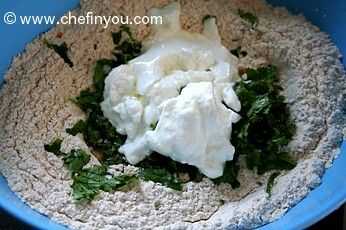 3
Mix well.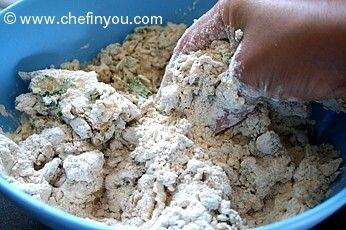 4
Add water spoonful at a time,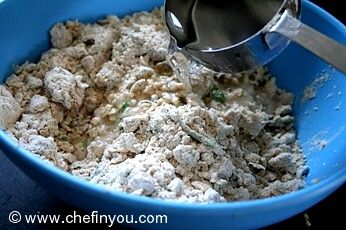 5
until it comes together into a dough.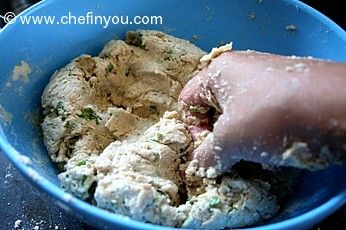 6
Place this mixture on a lightly floured surface and knead well for few minutes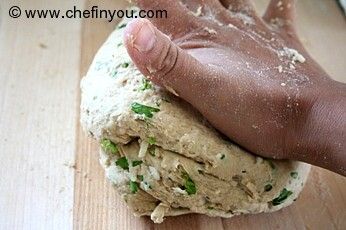 7
until it becomes a smooth pliable dough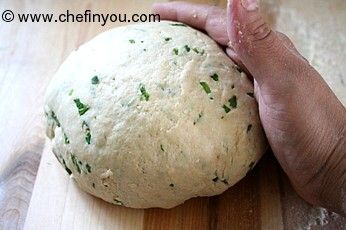 8
Place it in a bowl, cover and let it sit for 1-2 hours.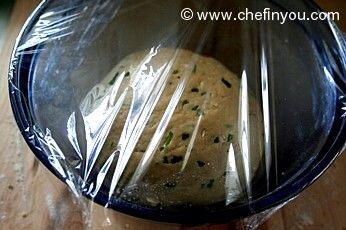 9
Now take a small ball from the dough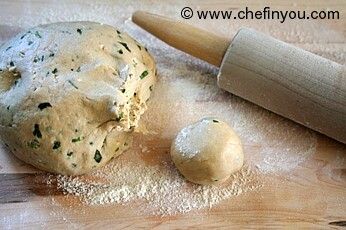 10
and using a rolling pin roll into a very small circle. Don't forget to dust the board with flour along with your rolling pin.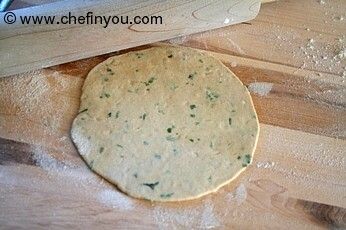 11
Dust the excess flour and place it on a greased non stick or cast iron pan. Pour out little oil on all the sides of the flatbread dotting little on top. (You can also use Ghee for rich taste)
12
You will notice it starts puffing up on the surface of the flatbread.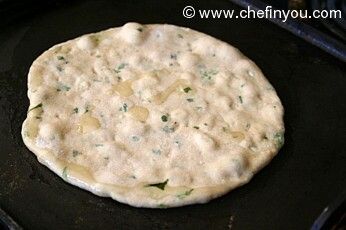 13
Turn the other side. and the flatbread puffs up into a thicker flatbread than what you rolled out. Cook for another minute or two.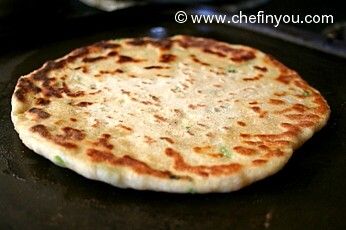 Serve it hot with any accompaniment you like. I served it with some yummy Dal Bhukara.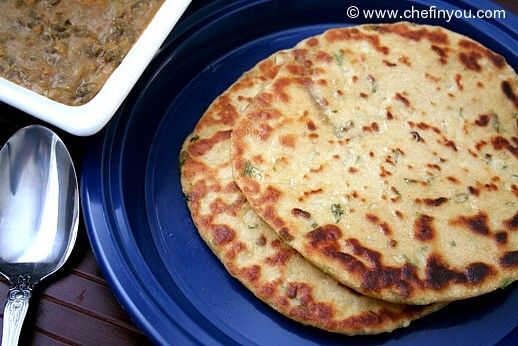 Related Recipes You May Like
Did you make this recipe?
Please click below to share your experiences while you were making this recipe. Thanks for your input!
Have a favorite recipe?
Know a family recipe your mom used to make? Or maybe a go to recipe that works everytime? Share it with your fellow foodies!