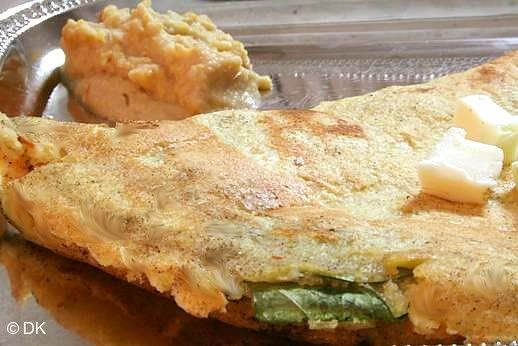 One thing that every south Indian would swear by is Adai. It is a type of Dosa, like a crêpe but only little thicker. It is made using a combination of rice and lentils. The type of lentils, amount varies from house to house - but what remains is that the taste of any version is amazing, filling and nutritious. Being heavily dependent on legumes for our diet, this Adai bespeaks of that lentil need. Since they are heavy on protein and are made little thicker, they fill one up faster and you could get full, say with 1-2 Adai's!!!
They go well with many side dishes - be it Chutney's or the classic Avial.The prep time is not much either. I don't have any standard recipe nor does my mom. We change and eyeball ingredients but Adai is one of those easily forgiving dishes - any variation work. The one below is one I use, to incorporate more lentils in our diet. If you have diabetes or cholesterol, just skip the coconut and you are good to go :)
Basic Information
Yield
:
Makes around 10-15 Adais depending on the size and thickness
Ingredients
2/3 cup plain short grained rice
1/3 cup par boiled rice
1 cup pigeon peas ( toor dal)
1/2 cup bengal gram dal (channa dal)
1/2 cup whole black lentils,deskinned (urad dal)
1/4 cup yellow lentils (moong dal)
4-5 dried red chillies (or as per taste)
1/4 tsp Asafoetida
salt to taste ( start with say, 1/2 tsp and then adjust accordingly)
1/2 cup grated coconut (optional)
handful of curry leaves
Method
1
Clean the rice and lentils with cold water and then soak them together along with red chillies for 2-3 hours until most of the water is soaked up by the lentils and they look softer.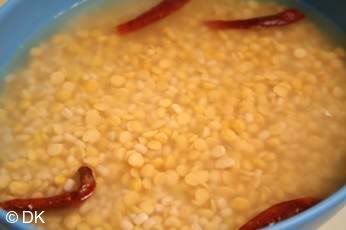 2
Grind these along with asafoetida and coconut into a thick coarse paste. It need not be a smooth batter and make sure not to add lot of water. It is usually a thick batter.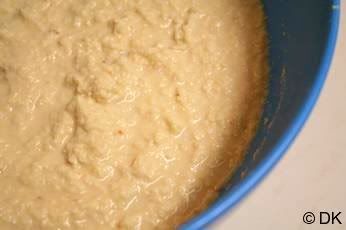 3
Mix in salt and curry leaves. Heat a non stick pan- low heat, grease the pan with little vegetable oil - half a slice of onion dipped in oil is best for greasing. drop a ladle of batter in the middle.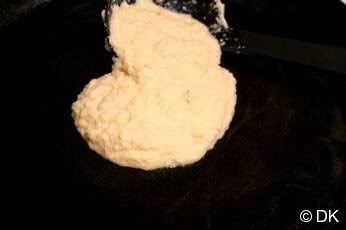 4
Slowly rotate the batter in a circle, spreading alongwith.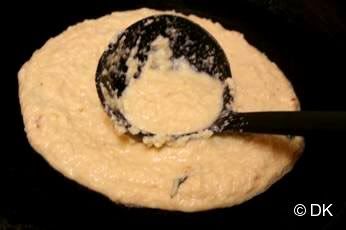 5
When it covers the pan, increase the heat to med-high, spoon some oil along the edges of the Adai and let it brown. This usually takes approx - 3-5min.
6
Then turn the Adai and cook on the other side until golden brown.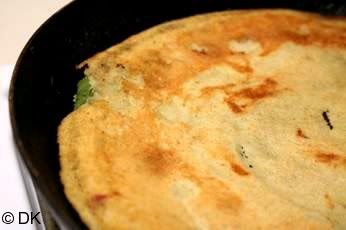 Related Recipes You May Like
Did you make this recipe?
Please click below to share your experiences while you were making this recipe. Thanks for your input!
Have a favorite recipe?
Know a family recipe your mom used to make? Or maybe a go to recipe that works everytime? Share it with your fellow foodies!