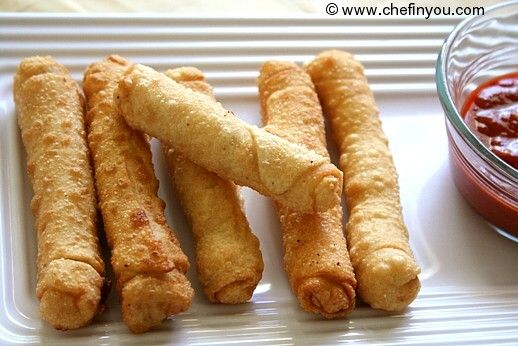 This post is long due. I had actually posted this recipe right in my early days of blogging. But it so happened that the enthusiastic me, while trying to migrate to my own domain, managed to delete a bunch of my recipes (59 recipes in fact!!) Among those was this recipe and I would have left it as it is, if not for this
gal pal of mine.
She has been after me, for AGES, insisting that I post this recipe. Why? There is a sentimental reason and oh well, its a looong story which she might fill you in, if you are interested :) After she blackmailed me (with dire consequences and what not :( !), I decided to post this recipe. And if she was not enough on the plate, my better half took her side too. He teamed up with her insisting that I absolutely had to make it for my best friend. Well truthfully (he will deny it of course), he just wanted to enjoy these goodies and was hoping that all this "for your dear friend" talk will make me fry up them again. Swell - I dunno what else I can do between this friend and husband of mine - so gave in :)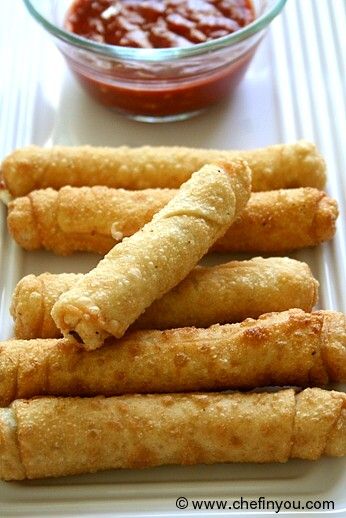 The recipe is originally from Indian Chef Tarla Dalal and it will def. make you a lover of these rolls. You can make it as easy or as elaborate as needed. I have tried many variations of this dish and all of have come out tasting like restaurant made snacks. If you are a Paneer lover like us, then this is a must try. It would also make a welcoming change for your kids when they return from school in the evening. I have tried baking them (of course) and though they are good, they don't stand anywhere next to the real thing. But, don't listen to me! - Go ahead and try this using your Oven too.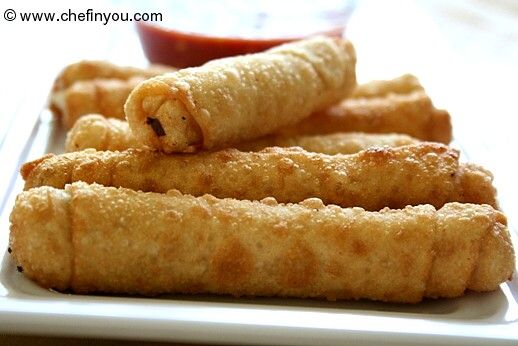 You can serve them with ketchup or any chilli sauce of your choice. Now to the recipe.
Basic Information
Prep Time
:
30 min to 1 hour
Yield
:
About 15-20 rolls depending on the size of your rolls
Ingredients
For the wrapper
2 cups all purpose flour (or use wheat flour)
1 tbsp ghee/oil (optional)
salt to taste
For the Stuffing
1 cup crumbled paneer
1/4 cup approx of v finely chopped red onions
1-2 green chillies, chopped finely (or as per taste)
1-2 cloves of garlic, finely minced (or as per taste)
1/4 cup fresh mozzarella, crumbled (or use grated mozzarella)
1/4 cup tomatoes, finely chopped
1 inch ginger, peeled and grated
1-2 drops of rice vinegar (or use regular - optional)
few sprigs of cilantro, chopped
salt to taste (little since wrapper also has salt)
Tips
Note:
Short on time/energy? Use ready made store bought Samosa patties or Wonton Wrappers instead of making your own. They work equally well
Method
1
Add all the ingredients for the wrapper together in a bowl.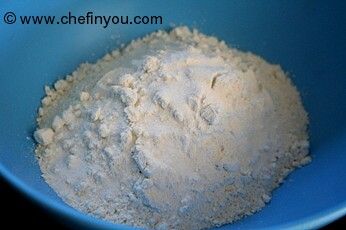 2
Add enough water to make it into a pliable dough. Knead well until smooth.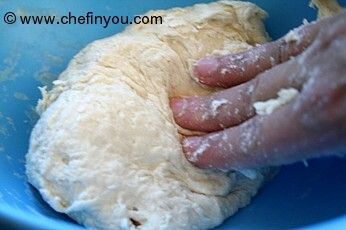 3
Meanwhile prepare the filling. On a stove top in 1 tsp oil, add all the ingredients together except the cheese. Saute until soft. You can do a taste test and change the seasoning according to your taste.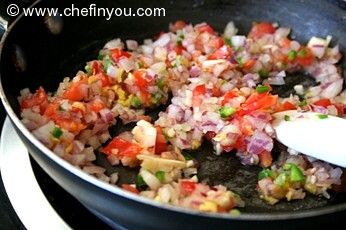 4
Remove from heat and add fresh mozzarella along with cilantro. I find that adding the fresh ones make this so much more tastier. But regular grated one will work just fine. Toss until well mixed.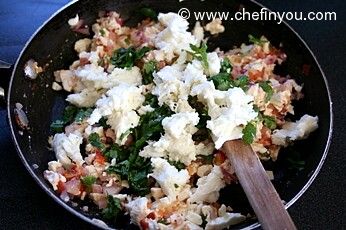 5
Take the dough (divide into two or  three smaller pieces) and roll it out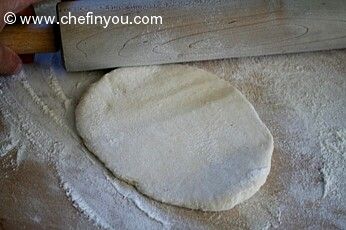 6
into a large rectangle.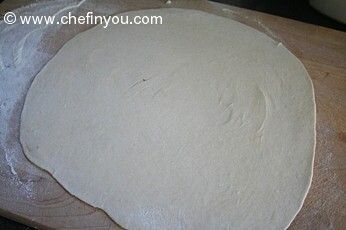 7
Cut them into smaller rectangles. As you can see, I have not been very precise. Trust me, it doesn't really matter. Makes it look rustic and home made ;) But if you have more patient than I am (read it as - "not as lazy as moi") then use your scales and cut out propah rectangles! The thickness should be medium - not too thin nor too thick (too thin will break after u fill it up with stuffing, too thick will not make a crunchy snack, but will be more soft)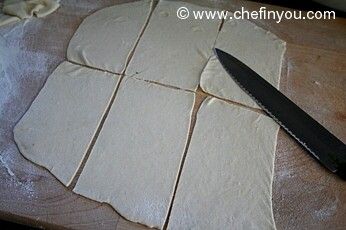 8
Take one piece. Add the stuffing in shorter end of the rectangle making sure to leave few inches near the edges.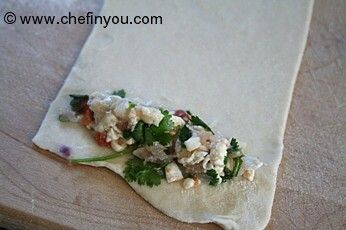 9
Roll it twice, bring the edges of the filling together (this is to prevent the filling from seeping out during frying).
10
and then continue rolling until you reach the end. You can use a beaten egg or water mixed with flour mixture to bind the dough. I applied flour water mixture at the end.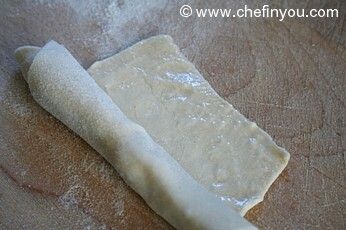 11
And continued rolling till it resembled a cigar roll.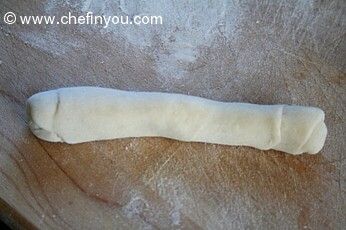 12
Now fry these up in hot oil.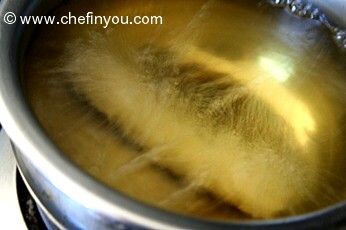 13
until crisp and reddish brown.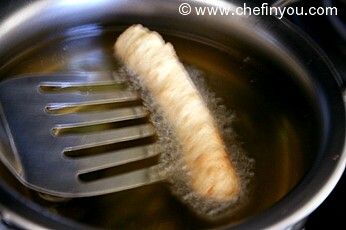 Serve hot with ketchup or chilli sauce of your choice.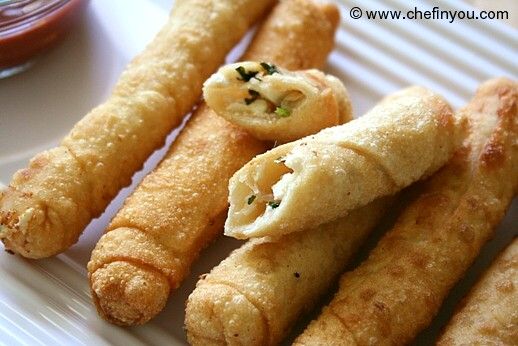 Related Recipes You May Like
Did you make this recipe?
Please click below to share your experiences while you were making this recipe. Thanks for your input!
Have a favorite recipe?
Know a family recipe your mom used to make? Or maybe a go to recipe that works everytime? Share it with your fellow foodies!