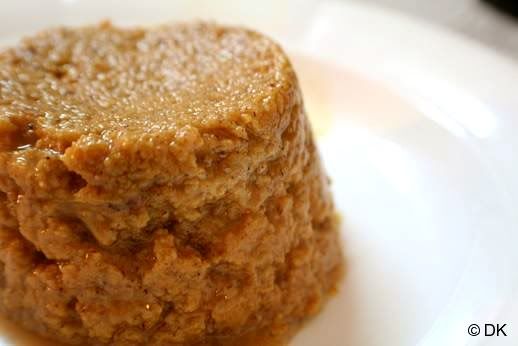 I have a special corner for a remote place in Tamil Nadu, India called Sriviliputtur. Special memories gush in real fast making me utterly nostalgic. This place is famous - for its Andal (South Indian Goddess) Temple and for its "too-good-to-be-true" sweet called "Pal Kova" , an utterly delicious sweet made from milk and sugar. Something about the richness of the milk makes this incomparable if made anywhere else.

I remember eating this special sweet, esp made at my Grandmother's place which she used to bring along with her when she used to come and visit us. I have made it so many times at home, but I cannot for obvious reasons get that special touch of my grandma's. But then it would still serve your purpose nevertheless to get the droolworthiness of this "must-have-sweet". If one had "1000 dishes that you should have before you die" list, then this Pal Kova or Doodh Peda will make it to the list, am sure.
Ingredients
1/2 Gallon milk ( about 2 liters )
1-1/2 cup sugar (as per taste)
about 2 tbsp Ghee
Method
1
Heat the milk in a heavy bottomed pan.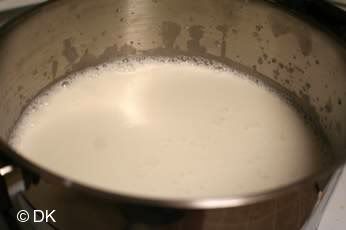 2
Bring it to a boil.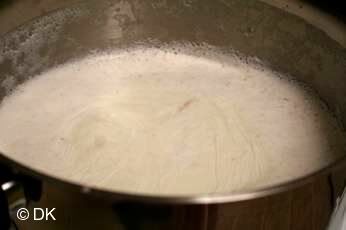 3
Once it starts boiling, then lower the heat - something in the middle of Low-med. Stir it once every 10 min to make sure that the milk does not stick to the bottom. The milk in about an hour and half or so, slowly starts reducing in volume and turns into sandalwood yellow color.
4
After 2 hours or so, it thickens and this is a point when it becomes mandatory that attention is given and stirring is must on a continuous basis. Otherwise it will stick to the bottom. Add sugar at this point and keep stirring for another 20-30min.
5
When the consistency looks like you can almost roll a ball with it, remove it from the pan, add ghee, stir it well and serve. It keeps well in the refrigerator covered in wax paper.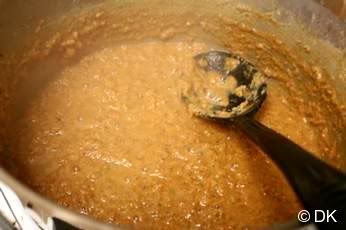 Related Recipes You May Like
Did you make this recipe?
Please click below to share your experiences while you were making this recipe. Thanks for your input!
Have a favorite recipe?
Know a family recipe your mom used to make? Or maybe a go to recipe that works everytime? Share it with your fellow foodies!