Blueberry Scones with Sour Cream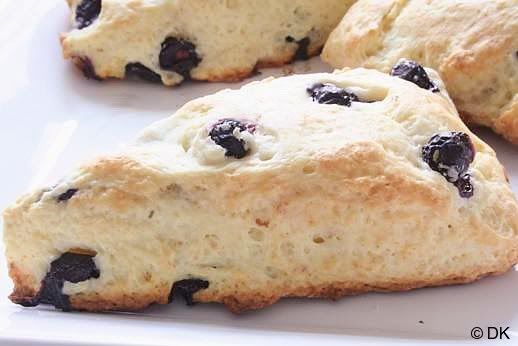 What could be more enticing than fresh smelling scones in the morning? Featherlight with a sudden burst of blueberry now and then with each bite - now is there a better way to start a day? Especially if it's a Monday? Or how about starting a special day , say a Valentine day (like today) with something special made by you instead of the store bought goodies?. I made these in the morning for our breakfast and they disappeared pretty fast.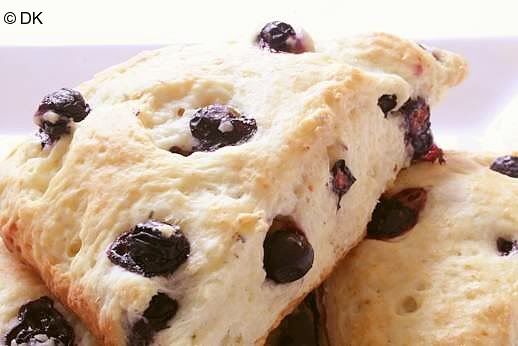 I used a pretty basic scone recipe,customized to add in sour cream for the richness and made sure to include a generous helping of blueberries. I love to use blueberry in my cakes and muffins. We don't prefer anything too sweet, hence I have added very minimal amount. If you like your scones sweet - add more.
Ingredients
2 cups all-purpose flour
3 tbsp sugar ( you have sweet tooth? Increase to say, 6tbsp)
2-1/2 tsp baking powder
2/3 cup sour cream
1 cup fresh blueberries (can use frozen too. Dont thaw them)
1 egg
5 tbsp cold butter
pinch of salt
Method
1
Add the dry ingredients together.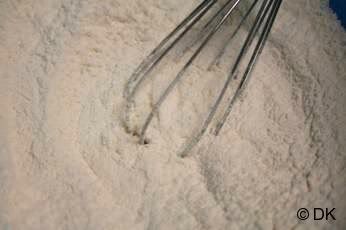 2
Grate the cold butter into it. I do it since it helps me to mix in the butter better and convert into a bread crumb like texture.
3
Add rest of the ingrediants.It will little sticky, its fine - slowly add in the blueberries.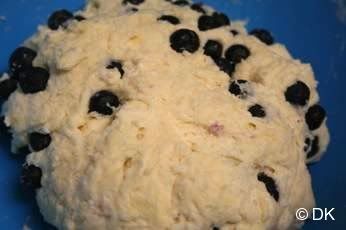 4
Place the dough on a floured surface and knead gently until you can roll it out easily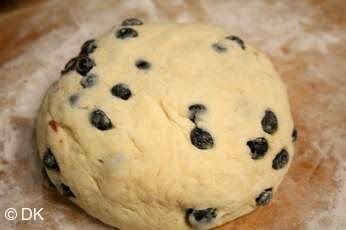 5
Using a rolling pin, spread it into medium thickness flatbread - expanding about 9-10 inches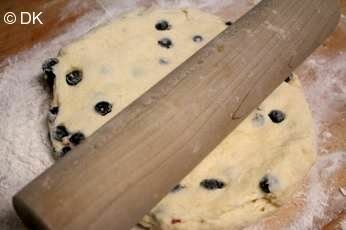 6
Cut it into wedges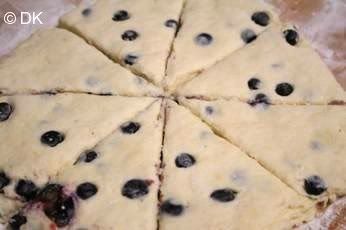 7
Place them on a greased baking sheet
8
and bake them at 375F for 20-30min until golden brown.Cool them and store in a air tight container.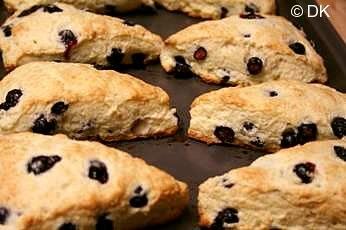 You can even freeze them and defrost them in m/w when needed.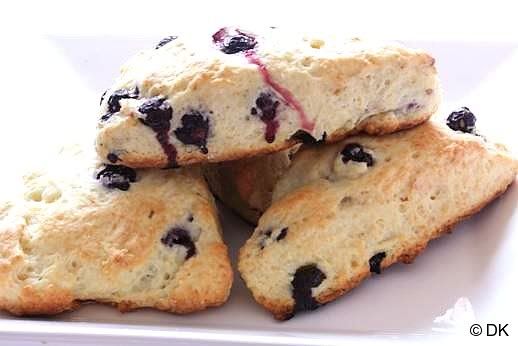 Related Recipes You May Like
Did you make this recipe?
Please click below to share your experiences while you were making this recipe. Thanks for your input!
Have a favorite recipe?
Know a family recipe your mom used to make? Or maybe a go to recipe that works everytime? Share it with your fellow foodies!