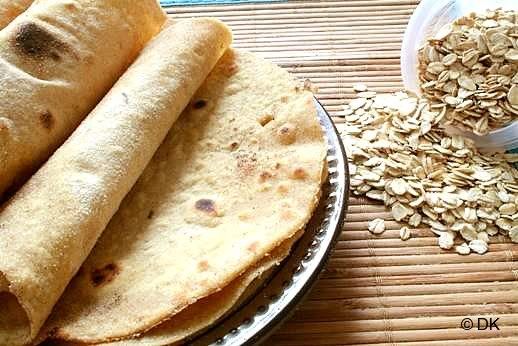 When I wrote this article for Daily Tiffin elaborating the
different Oats and their nutrition
, a reader of mine sent me a mail, telling me how she indeed sees the benefits but unfortunately no one in her family has the habit of eating cereal for breakfast. Also since she is working, she does not find time to sit and bake a whole lot of breads/cookies using oats. She asked me if there was any other way to incorporate oats other than the usual cereal/baked methods. I said yes! and that there are many many methods to make use of these nutrition powerhouses. I am a working woman too and I don't find time to spend that much time in cooking either. I use whole grains in different ways and one way of using oats in my kitchen would be by making these rotis. They are simple, and they follow pretty much the same method of making our regular rotis. Making them this way, one would not find that much of a difference in the taste either – but you, responsible for the family's nutrition can rest in peace knowing that every bit of that morsel is going to do good for the health.
Basic Information
Yield
:
Makes around 6-8 thin rotis
Ingredients
1 cup whole wheat flour
1/4 cup rolled oats
i/4 cup oat bran
salt to taste
Method
1
To make the oat flour, grind the rolled oats well.
2
It takes roughly 1/4 cup of rolled oats to make about 1/2 cup oat flour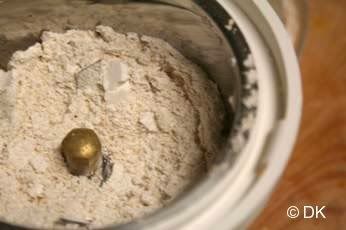 3
Add the flour along with the bran and whole wheat, stir in the salt.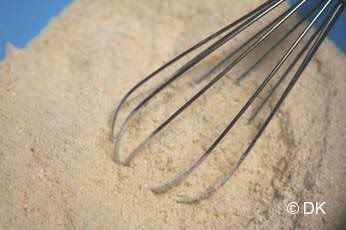 4
Add enough water to make a soft and pliable dough.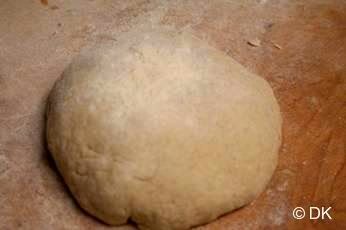 5
Divide the dough into small balls.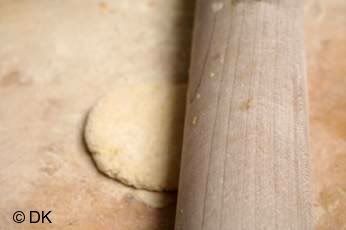 6
Using a rolling pin, roll it into a flatbread. Not too thick nor too thin into a circle.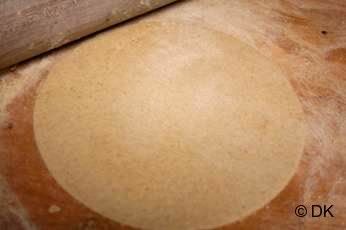 7
Place it in a non-stick/iron skillet, use little oil.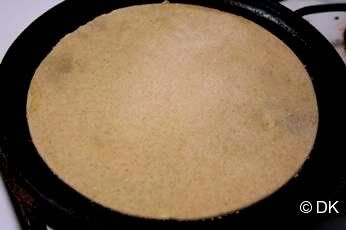 8
Cook until brown on one side. Turn and repeat.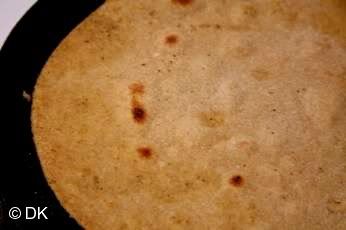 9
Serve it warm with any dal, side dishes of your choosing. They taste well with pickle too.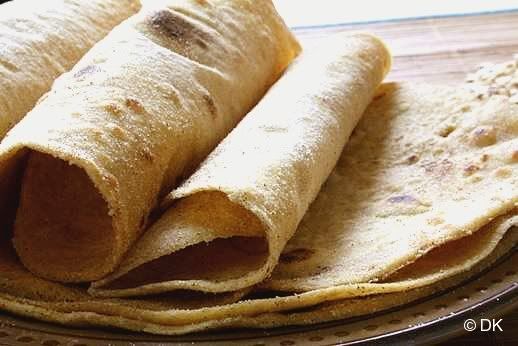 Related Recipes You May Like
Be the first to showcase this recipe!

Your Name
Did you make this recipe?
Please click below to share your experiences while you were making this recipe. Thanks for your input!
Have a favorite recipe?
Know a family recipe your mom used to make? Or maybe a go to recipe that works everytime? Share it with your fellow foodies!