Grilled Corn and bean salad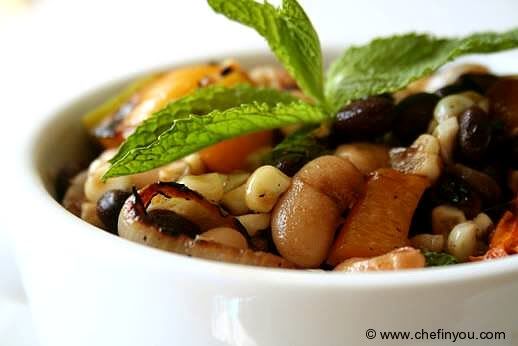 With the whole country in a frenzy of grilling/barbecuing for Memorial Day, it is inevitable that some of that enthusiasm rub on me a little bit too. Vegetarians can also enjoy grilling in beautiful ways and I thought of fixing myself a little special something for my lunch today. I was drawn to fresh and some of the most beautiful looking corn yesterday which I put to use today.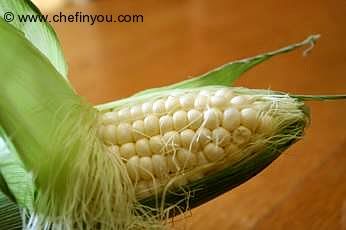 I usually tend to include a variety of beans/lentils in my diet to make up for the protein since we are on a vegetarian diet. Among such, I use what is called as Mexican yellow bean - also called as Mayocoba bean. (Other names are : maicoba bean, azufrado bean, canaria bean, canario bean, Peruvian bean, or a Peruano bean. )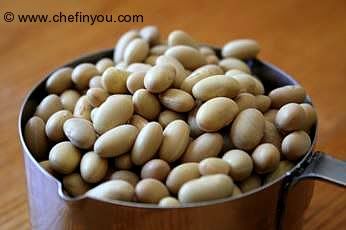 It is rich in protein where 1/4 cup of the bean yields 8g of protein. They taste buttery and can be used similar to Pinto beans. I use these bean soaked overnight for many side dishes and here I have used it for my salad along with Black beans. Between the black beans and Mayocoba, this salad is a protein powerhouse. You can replace Mayocoba with chickpeas too in case you don't find them near you.
Basic Information
Prep Time
:
8 hours to 1 day
Cook Time
:
30 min to 1 hour
Ingredients
2 ears of medium sized corn
1/4 cup each of black bean and Mayocoba bean (or use any other bean on hand), soaked overnight and cooked. (don't make them mushy)
approx 1 to 1-1/2 cups of bell peppers, chopped into large bite sized pieces
1 onion
For the Vinaigrette
1/4 cup minus 1 tbsp Balsamic vinegar
2 tbsp extra virgin Olive oil
1/2 tsp sugar
1/2 tsp cumin
1/2 tsp chilli powder
salt to taste
few sprigs of mint leaves for garnish
Method
1
Heat a grilling pan, spray with little oil (PAM works great) and place the corn.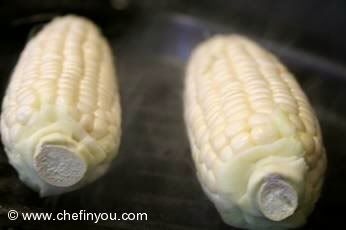 2
Grill them till all the sides are charred. The smoked taste suits corn so well.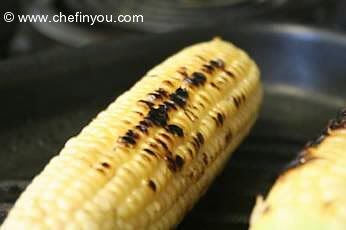 3
In the same Pan, place the vegetables.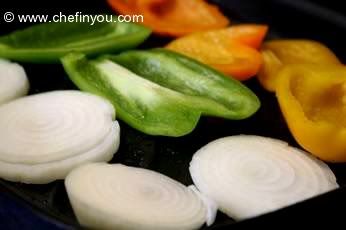 4
Turn them after 1 minute and grill until done.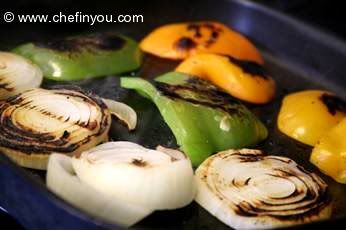 5
Meanwhile keep the corn standing and while holding on top, run the knife on its edges thereby removing the corn.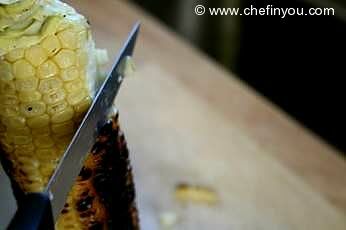 6
Repeat for the second ear of corn.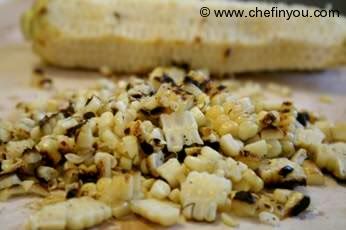 7
Now add the corn, grilled vegetables (chop them further into small pieces if required) together along with the cooked beans.
8
Prepare the vinaigrette and give it a whisk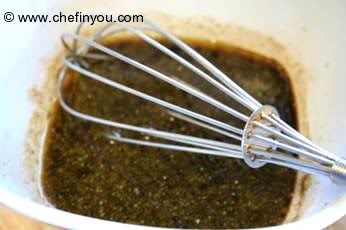 9
Pour it on the corn mixture along with mint leaves (for that freshness). Give it a toss.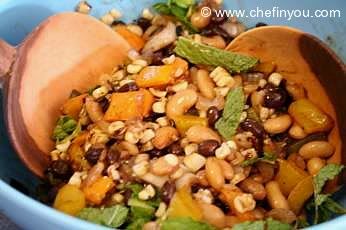 Chill it for at least 1 hour (best is overnight chilling) for the flavors to mix and serve. Yummy, easy, filling and extremely nutritious.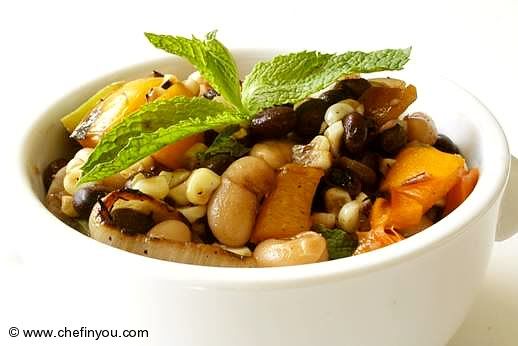 Related Recipes You May Like
Be the first to showcase this recipe!

Your Name
Did you make this recipe?
Please click below to share your experiences while you were making this recipe. Thanks for your input!
Have a favorite recipe?
Know a family recipe your mom used to make? Or maybe a go to recipe that works everytime? Share it with your fellow foodies!