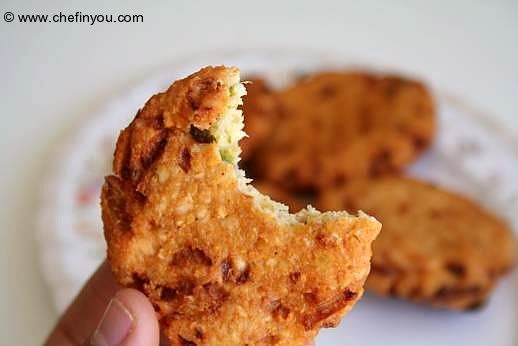 There is this train journey back in India which has such fond memories for me. My mother would usually pack food for us during such journey to avoid buying anything from outside - but she will skip doing so for this one. Why? Cos I will not eat anything of that. I would starve before and during the journey, would not take anything which fellow passengers would offer and will sit with my stomach grumbling away to glory. Was I such a troublesome child- you ask? Well frankly I would like to think No :) There was a specific reason for my behavior. On the way, there used to be this one particular station where they used to sell one of the best Masala Vadai, I have ever tasted! The aroma wafting through our couch window has the power to just lift you off the seat! Bliss!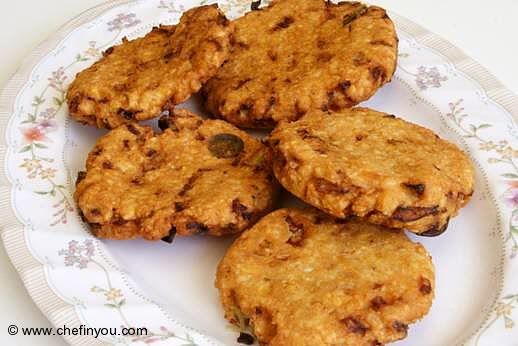 I used to eat only that and at that age it never mattered what any "subsequent result" would be for eating at such outside joints. But till date, nothing has ever happened to me!So when it was raining recently and we were also expecting guests from India, I couldn't help reminiscing about these spicy fritters and I gave in to make these fried goodies! So much for my avoiding fried foods! Anyways it is immensely simple to make and the taste is simply out of this world. Needless to say this recipe is from my mom and without further delay, lemme go into the method.
Basic Information
Yield
:
Makes around 6-10 Vadais depending the shape and thickness
Ingredients
1/3 cup whole black gram dal (urad gota dal)
1/3 cup bengal gram dal (channa dal)
1/3 cup Pigeon peas (toor dal)
1 medium onion,chopped very fine
1 tsp Garam Masala
2-3 green chillies, sliced thinly (or as per taste)
2-3 dried red chillies (as per taste)
salt to taste
Method
1
Soak the 3 lentils in sufficient water (after cleaning in cold water) for at least 1 hour.
2
Drain the water well and blend it in a food processor. Make sure you add No water.
3
The consistency should be very thick. If you are not able to blend properly, then add few drops at a time. The ground mixture should be little coarse and you should be able to take it in your hands and shape them.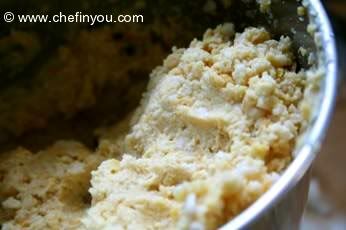 4
Now add rest of the ingredients to this mixture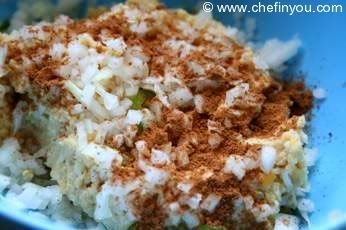 5
and stir until blended well.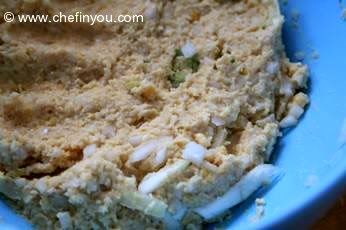 6
Take a plastic sheet/zip lock bag. Grease little with oil/water. If you are just a beginner cook, then add oil in order to avoid the water splattering the hot oil when you drop this batter. Take a little of the fritter mixture. Shape it into a round and press it flat on the sheet. oil your fingers to avoid it from sticking to your hands.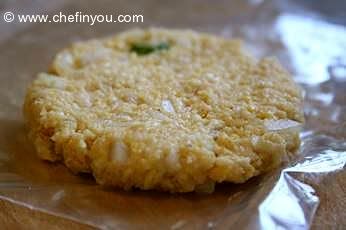 7
Now flip the plastic sheet to your hands so that the mixture drops smoothly on your fingers. You can put it directly to the oil if you are comfortable.
8
Drop this gently to hot oil and fry until both the sides is golden.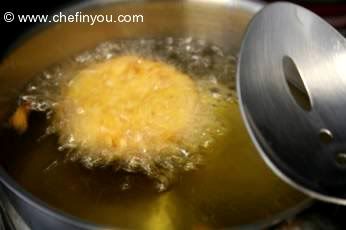 9
Place it in paper towel to get rid of excess oil.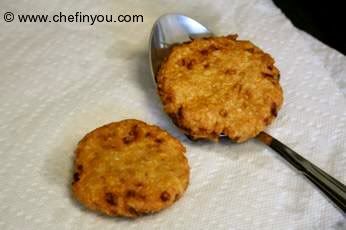 Serve hot with any condiment of your choice or just by itself.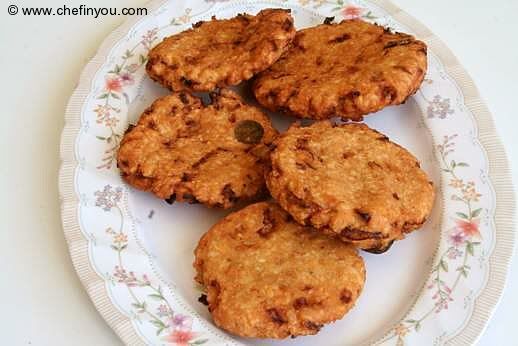 It is excellent the minute it is made.  So make sure you make them just few minutes before serving.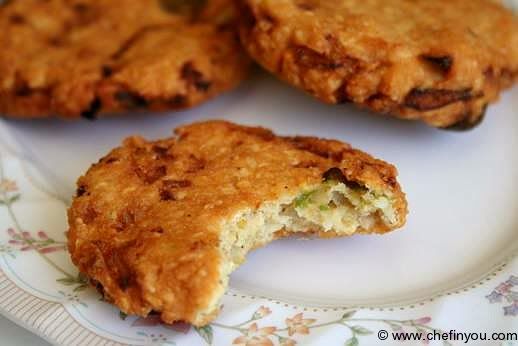 Related Recipes You May Like
Did you make this recipe?
Please click below to share your experiences while you were making this recipe. Thanks for your input!
Have a favorite recipe?
Know a family recipe your mom used to make? Or maybe a go to recipe that works everytime? Share it with your fellow foodies!