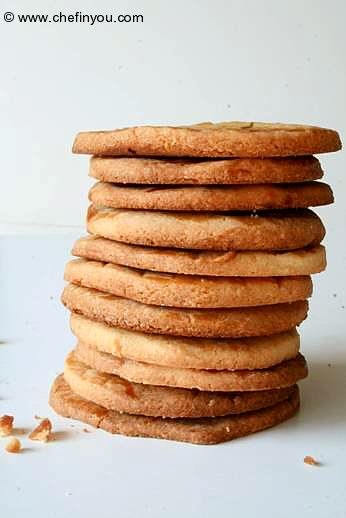 Anyone who is a true blue Indian ( and by that I mean who was brought up in India ) will surely be able to relate to Good day Biscuits. I was crazy about those. In India, we know cookies by the name of Biscuits and the Good day brand  was one of the yummiest there is. My dad and me used to compete to get our hands on the biscuits. He especially loved Butter biscuits with cashew biscuits coming close second. So recently, I got these severe urges to taste them and went to my local Indian store. Oh Boy! Was I disappointed. They dint have any.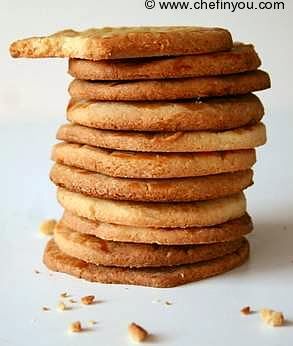 Then I actually drove (about 50-60minutes) to another one far away - imagine that! All this trouble for one packet of biscuits. When I reached the aisle I saw few people already hoarding their carts with the biscuits - of all the days! I literally hurried and thanks to my usual inane habit of checking labels, my eyes caught the expiry date which read Feb-2006. Wait a minute? Is that..mm..3 yrs back? I was shell shocked and I saw that all of them were labeled the same and I just saw a bunch of ppl buying it. I turned around to warn them - but most of them were out of the shop except one girl.I went and informed her about it. She gave a shrug and was like yeah its fine. It still tastes good.! So much for my altruistic tendencies!! Anyways - I took the matter in my own hands and made some Butter cookies of my own. This recipe is close enough to the real thing.
Basic Information
Yield
:
Makes around 15 cookies
Ingredients
6 egg yolks, lightly beaten
1 tbsp milk
2 cups All-purpose flour
generous 3/4 cup superfine sugar
pinch of salt
1 cup butter at room temp. cut into small pieces
Method
1
Preheat oven to 350F. Grease a baking sheet. Mix 1 tbsp of egg yolks with the milk for glaze and set aside. Mix the eggs, sugar and butter and mix them until smooth and creamy.
2
Sift the flour and salt into a large bowl. Make a well and pour the egg mixture and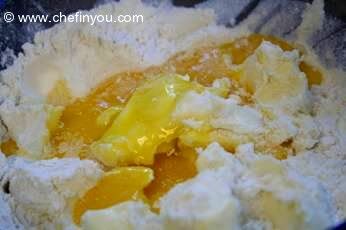 3
blend to form a sticky dough
4
In a well floured surface, roll out the dough into 1/3 inch thickness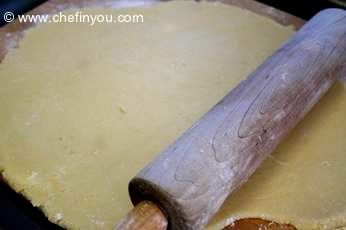 5
and cut into circles using 3 inch cookie cutters.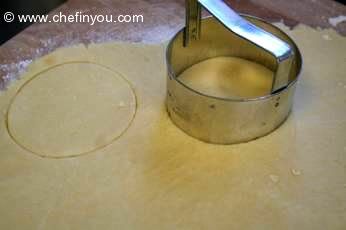 6
If you are having trouble rolling it out, then divide the dough into small portions, pat them out with your fingertips to the desired thickness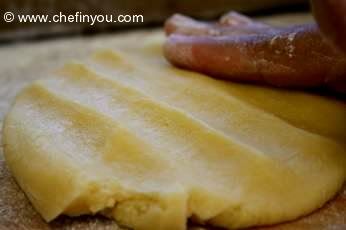 7
and then cut it using cookie cutters.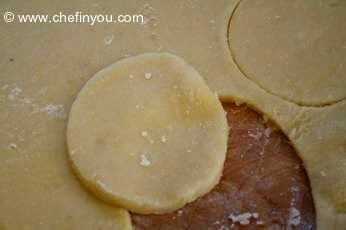 8
Place them on the baking sheet and brush with the egg glaze.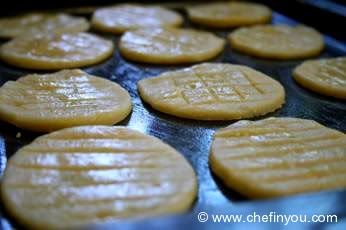 9
You can make patterns on top and bake them as they are for about 15-20 minutes until golden.
Cool completely and enjoy! This esp tastes heavenly with a glass of milk - try it for yourself.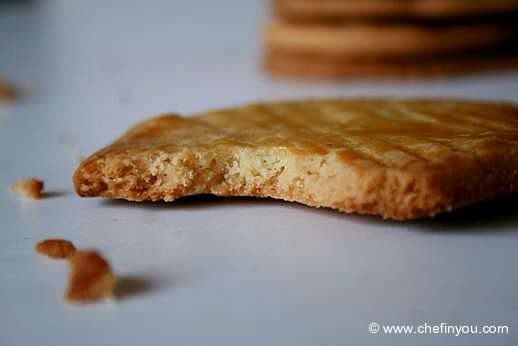 Related Recipes You May Like
Be the first to showcase this recipe!

Your Name
Did you make this recipe?
Please click below to share your experiences while you were making this recipe. Thanks for your input!
Have a favorite recipe?
Know a family recipe your mom used to make? Or maybe a go to recipe that works everytime? Share it with your fellow foodies!