If you thought about all the richness, look at it this way - it has lots of milk and jaggery - which translates to lots of calcium, protein and iron :). But the one we made
(the "we" here is my mom and I - with "me" being pretty much dormant, except for taking photos, while mom made it ;))
was surprisingly rich tasting for having used only fraction of the ghee thats normally called for in this dish along with 2% milk. I think the tip that my mom follows of heating up the jaggery syrup was mainly responsible for the rich taste inspite of using less of the rich ingredients. Either ways, I am sure its become evident to you that I am adamant at giving excuses for enjoying this dessert inspite of
having a goal set for the year!
. But hey -
I am "weak-and-need-to-regain-strength"
from all that
baby making I did recently
. Agreed I don't look it ($%#@$%) but my mom insists that I do and so like any dutiful daughter I agree. (
read as:
I am loving getting pampered and I don't care to be judged at this point!! :)
)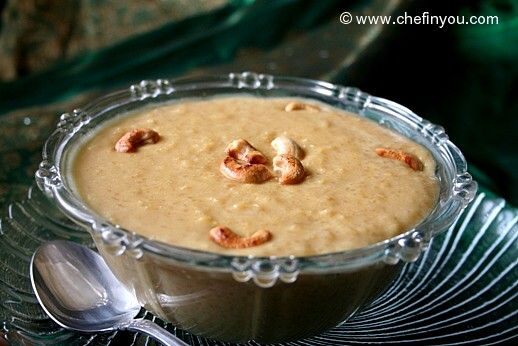 So you can prepare it with 2% milk and less ghee without compromising largely on the taste but I insist that you do try it once with the
"real stuff"
. Its worth it, I tell you. Its simple to make, almost like the regular
Sakkarai Pongal (Sweet Pongal)
. The only difference, albeit very minute, is the amount of milk. This is exclusively and predominantly made with milk while the former has only little milk added to it.