Sakkarai (Chakkarai) Pongal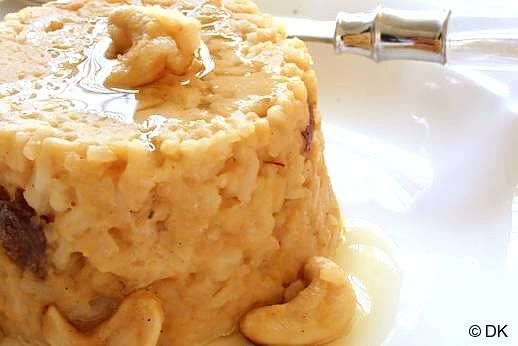 Sakkarai means "Sugar" in Tamil emphasizing the sweetness of this lentil-rice pudding where traditionally Jaggery is used instead of sugar. Versions using plain sugar and sugar candy are also available.Unlike
Pongal
it is not something which is made often in the South Indian household, except during
"Harvest Festival"
when this is a mandatory dish.It is mostly used as "Prasadam" (offering to God which is later distributed to the devotees) in
Indian
Temples and the taste of this dish is unparalleled esp. when made at Temples - mostly thanks to Ghee, me thinks :) I have been "looked down" upon by many of my family members and friends , including my better half, for not liking this dish! People can't comprehend how I can not like such a yummy and rich
sweet
. I have no precise reason but I sure don't prefer this "Outcast" treatment either!:):) The last 3-4 times that I made this traditional delicacy, I have come to realize that, may be, I have started to like it after all :)
Ingredients
1/2 cup raw rice
3 tbsp split green lentil (moong dal)
1/2 cup grated jaggery
3-4 tbsp cashews
1/2 tsp cardamom powder
1/4 tsp of nutmeg powder
pinch of saffron
1 cup milk
1-2 tbsp dried raisins
Method
1
Wash and clean lentil and rice together and place in a vessel.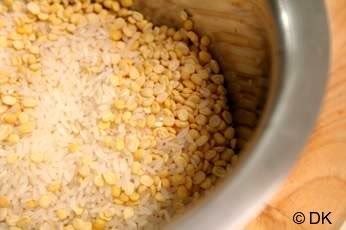 2
Add 1 cup milk and 1/2 cup water and pressure cook for 10-15min until cooked. (about 4-5 whistles)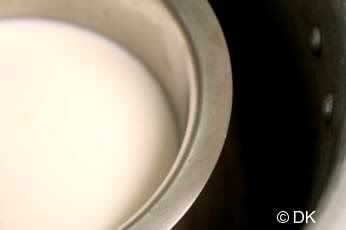 3
Meanwhile in some ghee roast cashews and raisins and just before removing from the heat add saffron,cardamom and nutmeg.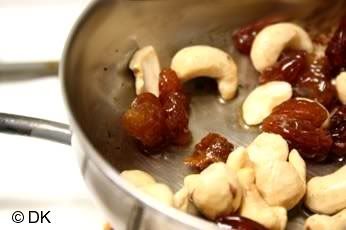 4
Add the jaggery to the cooked to the lentil-rice mixture.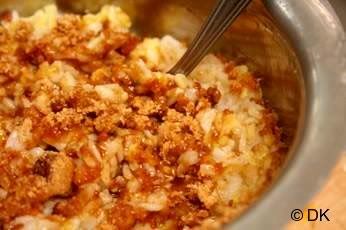 5
Mix well until combined. Add the cashew and raisin mixture and stir until combined. Drizzle it with some ghee and serve.
Related Recipes You May Like
Did you make this recipe?
Please click below to share your experiences while you were making this recipe. Thanks for your input!
Have a favorite recipe?
Know a family recipe your mom used to make? Or maybe a go to recipe that works everytime? Share it with your fellow foodies!