Akkaravadisal (Jaggery Milk Pudding)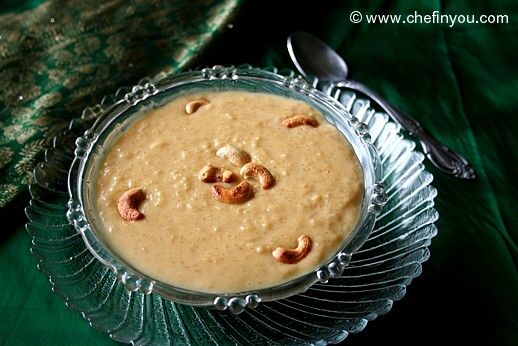 Some sweets evoke memories. I am not a sweet lover, but during my childhood, I have memories of eating this Akkaravadisal at
Srivilliputtur temple
where it is traditionally made as Prasadam (or offering). My mother loves this but she then has a sweet tooth - so no surprises there. :) It is a rich rice and lentil pudding made with lots of milk, jaggery and ghee. Its immensely aromatic and reminds me of get togetherness and festivities. This is also made on the
3rd day of the Pongal festival
referred to as "
Mattu Pongal
". See more about that festival here (
Pongal festival Recipes
).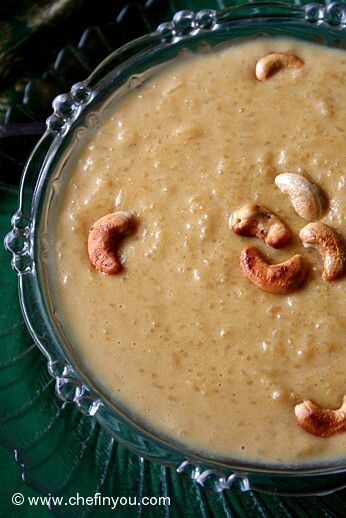 If you thought about all the richness, look at it this way - it has lots of milk and jaggery - which translates to lots of calcium, protein and iron :). But the one we made
(the "we" here is my mom and I - with "me" being pretty much dormant, except for taking photos, while mom made it ;))
was surprisingly rich tasting for having used only fraction of the ghee thats normally called for in this dish along with 2% milk. I think the tip that my mom follows of heating up the jaggery syrup was mainly responsible for the rich taste inspite of using less of the rich ingredients. Either ways, I am sure its become evident to you that I am adamant at giving excuses for enjoying this dessert inspite of
having a goal set for the year!
. But hey -
I am "weak-and-need-to-regain-strength"
from all that
baby making I did recently
. Agreed I don't look it ($%#@$%) but my mom insists that I do and so like any dutiful daughter I agree. (
read as:
I am loving getting pampered and I don't care to be judged at this point!! :)
)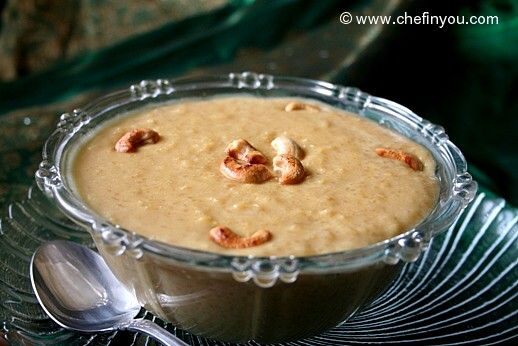 So you can prepare it with 2% milk and less ghee without compromising largely on the taste but I insist that you do try it once with the
"real stuff"
. Its worth it, I tell you. Its simple to make, almost like the regular
Sakkarai Pongal (Sweet Pongal)
. The only difference, albeit very minute, is the amount of milk. This is exclusively and predominantly made with milk while the former has only little milk added to it.
Basic Information
Prep Time
:
30 min to 1 hour
Cook Time
:
30 min to 1 hour
Ingredients
1/2 cup Raw rice (Short or medium grain works best)
2 tbsp Moong Dal (Yellow lentil)
1 cup powdered jaggery
4 cups Milk (1 litre + few tbsp more as needed while serving. We used 2% milk)
1/4 cup Ghee (or more if you like. 1/2 cup plus more are added usually)
1/4 tsp cardamom powder
2-3 tbsp of cashews and raisins (as per taste)
pinch of edible camphor, See Note (called pachai kalpooram, optional)
Tips
Note:
I see in many online recipes that they mention
"pachai kalpooram"
(in Tamil) as camphor in the recipe. I would warn people against using the term frivolously cos new cooks might use the one we use for prayers. This camphor is the edible variety and is available by name
Pachai
meaning "
Raw
" and
Kalpooram
meaning
camphor
.)
Method
1
Soak the powdered jaggery in little hot water (about 1/2 cup - or enough to cover it slightly). This helps to break the jaggery down into syrup. Set aside.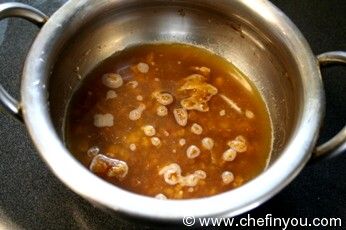 2
Meanwhile wash the rice and lentil well in cold water. Take a non stick pan, heat 1-2 tbsp ghee and toast the rice-lentil mixture for 2-3 minutes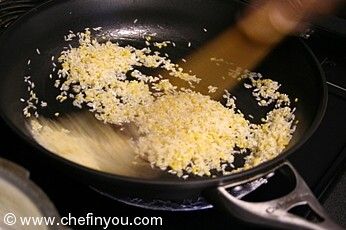 3
until aromatic and lightly toasted.
4
Take this mixture and place it in a deep vessel.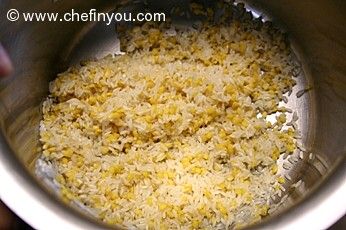 5
Add the milk to this mixture and give it a mix.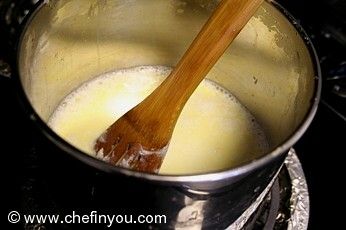 6
Place it in a pressure cooker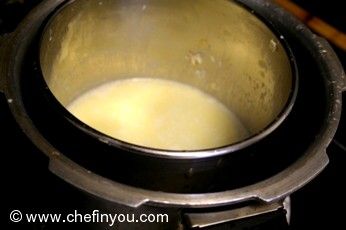 7
and cook for 3-4 whistles. It is totally Ok if it overcooks since we want the rice to be mushy.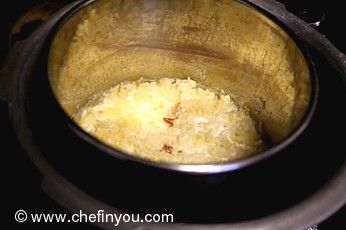 8
Give it a good stir to make it into a pudding consistency.
9
Meanwhile mix the jaggery well, breaking down any bits with the back of the spoon. Filter this syrup just in case there are lumps/impurities.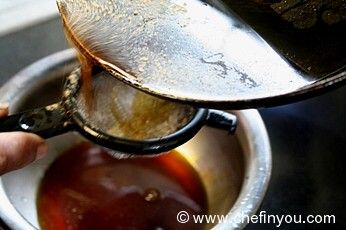 10
My mother insists on heating up this syrup until it boils and gives of aroma. This enhances the taste of this pudding along with providing a rich aroma. The boiling takes like 3-5 minutes. Remove from heat. Add the cardamom powder and Edible camphor (if using) to this syrup and give it a mix.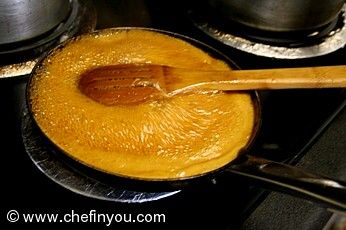 11
Now add this syrup to the rice lentil mixture and give it a good mix. Note: The color of the pudding depends on the type of jaggery available. While few impart a deep brown color, few others add a golden yellow tinge.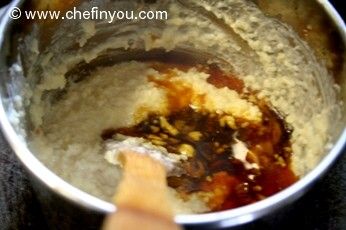 12
In the remaining ghee, toast the cashews and raisins.
13
Add it to the rice mixture. Give it a good mix.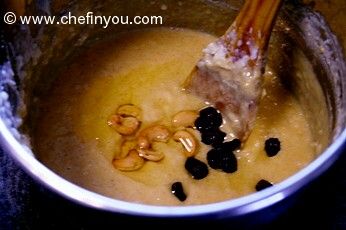 Garnish with few more roasted cashews (if needed) and serve.The pudding tends to thicken with time, hence you can add some warm milk to loosen it up a bit according to the consistency you like.
Related Recipes You May Like
Did you make this recipe?
Please click below to share your experiences while you were making this recipe. Thanks for your input!
Have a favorite recipe?
Know a family recipe your mom used to make? Or maybe a go to recipe that works everytime? Share it with your fellow foodies!