Sinangag (Garlic Fried Rice)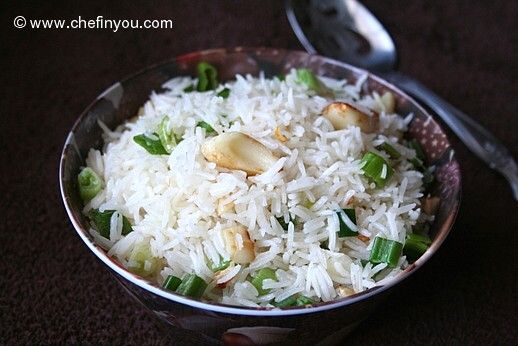 Being an avid rice eater (yeah! Can't help it!), I cannot help myself from this constant searching for rice recipes. I have like a zillion (ok..I am exaggerating but well my husband does think so looking at the clutter my "recipe book shelves" hold) recipes for rice. But well, I am a foodie after all. At the last count, I think I can come up with different rice recipes for 3 whole months. A different rice for each day of the month that spans various cuisines (seems to me every country loves its rice!). In the coming months in Chef In You, don't be surprised if you find rice appearing often. Unlike my posting patterns before, with limited time now, I am forced to take photos of whatever I make and well, I make rice often :)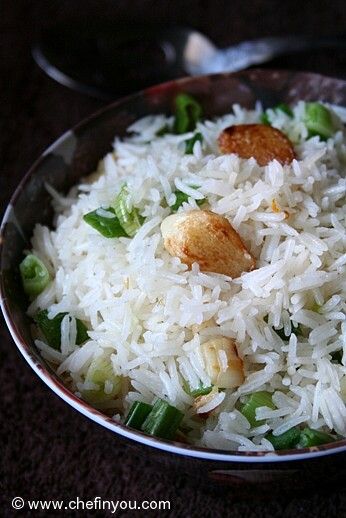 This is a simple recipe with ingredients that are "blink-you-will-miss" in number. Yes, its an epitome of purity keeping consistent with only one aim in mind - Garlic. This is a breakfast staple in the Philippines supposedly served along with meat and fried eggs. Its especially made with left over rice. I added a slight touch to it by way of roasting few whole garlic cloves first and then adding it as a garnish to the rice. Well, what can I say - we love garlic And yes, rest assured we use Listerine as well! ;)
Ingredients
2 cups of cooked leftover rice ( I used long grained Basmati but a medium grain works great too)
2-3 tbsp finely minced garlic (or as per taste)
3-4 whole peeled garlic (optional)
3-4 scallions chopped finely, whites and greens separated
salt to taste
abt 1/2 to 1 tbsp of butter/oil
Method
1
Heat butter in a skillet. You can use oil or 50-50 of oil and butter. Drop the whole garlic in it.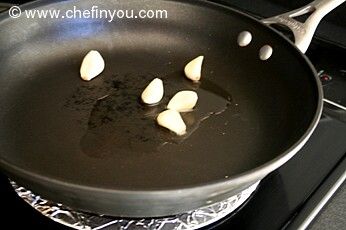 2
Roast it until deep brown. Make sure not to burn it though. This step is optional and is not followed in a regular Sinangag recipe. I do so cos we are garlic lovers in our house. Remove and set the garlic aside.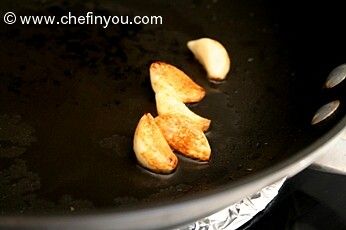 3
In the same skillet, add rest of the ingredients except the scallion greens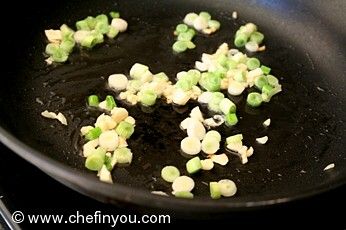 4
and when aromatic and soft, toss the rice in it.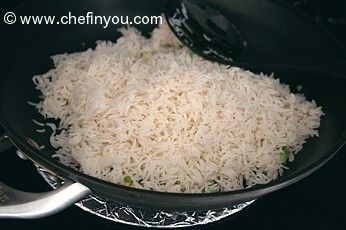 5
Give a quick stir for the ingredients to get well incorporated.
6
Garnish with the scallion greens and whole roasted garlic.
Serve hot with any side dish of your choice. Sending this bowl to the event :
Healing Foods: Ginger and Garlic
conceptualized by gal pal
Siri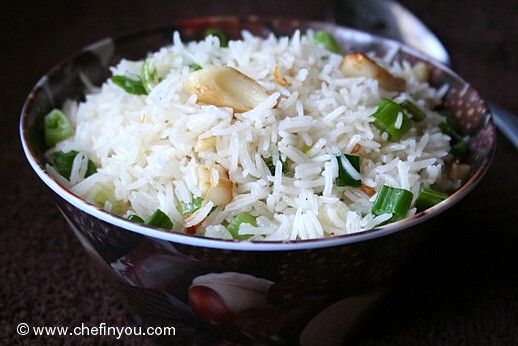 Related Recipes You May Like
Did you make this recipe?
Please click below to share your experiences while you were making this recipe. Thanks for your input!
Have a favorite recipe?
Know a family recipe your mom used to make? Or maybe a go to recipe that works everytime? Share it with your fellow foodies!