The cake was delicious. I had only 2 cakes left after 2 hours ( I made 6 mini bundt cakes). The remaining two were enjoyed for breakfast and we felt that it tasted even better the next day. We warmed it for few seconds in our microwave and enjoyed it with morning tea. These were slightly sweet, very spongy with a fluffy and light texture.
Basic Information
Cook Time
:
30 min to 1 hour
Yield
:
6 Mini Bundt Cakes or 1 large 6 cup bundt cake
Tips
If you want to
Bake using Microwave
pls refer to these articles
Substitutions
please refer my handy chart
Method
1
Preheat the oven to 170C (350F). Grease your baking pan with PAM or butter. You can use 8" ring tin or a 6" round tin or a 6 cup bundt pan or like me use mini bundt pan. Sift the flour with the baking powder, baking soda,salt and ground ginger. Set aside.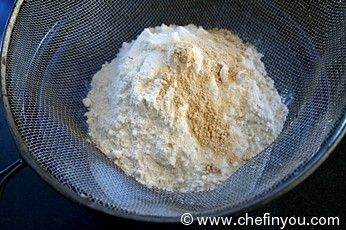 2
Mix together the zest with sugar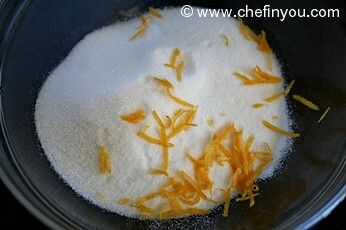 3
and blend it with your finger tips till the sugar becomes moist and fragrant.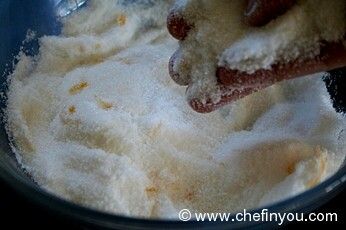 4
Cream the butter, oil and sugar.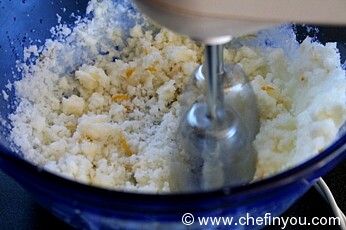 5
Beat the egg whites along with vanilla extract separately until frothy.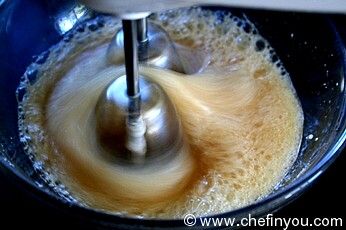 6
Beat this into the butter-sugar mixture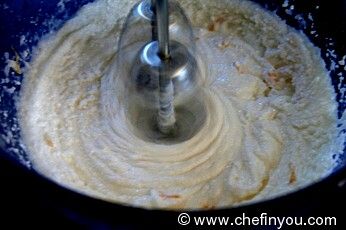 7
Now slowly fold the yogurt and flour into this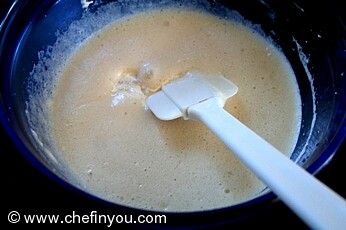 8
mixture taking care to alternate between the flour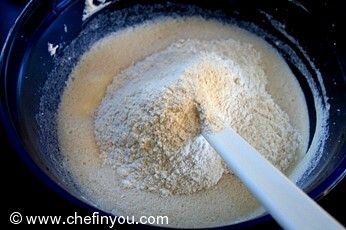 9
and yogurt (about 3 times). Do it gently. Its more folding than mixing.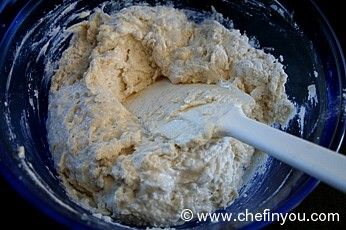 10
Blend in the Mango pulp and fold in using a spatula.
11
Pour the batter into the prepared baking pan and bake for 50-60 minutes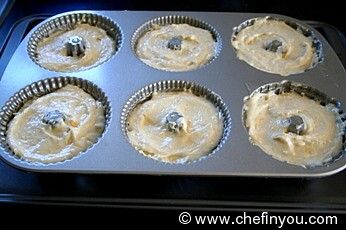 12
till golden brown on top, and the tester comes out clean. The timing of the cake getting done will depend on the size and type of the cake pan you are using. For my pan it took 35 min for the cake to get done.