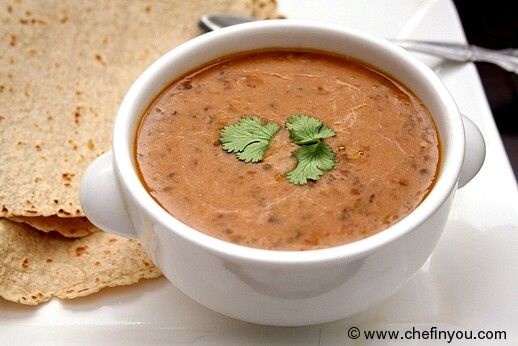 From the Archives: In the quest of clearing out my pantry, I came across a bag of whole black lentils. Commonly referred to as "Urad dal" in Hindi, these beauties are more famously used in making this dish called as Dal Makhani. I made these again recently to use the bag up among quite a few other dishes. I had to update this post with few notes on making it a Low Calorie Treat. Its very easy and this is one of those dishes which are immensely forgiving when it comes to making it literally fat free. The new pictures that I have added to this post are of this "Low Calorie" version. Can you tell the difference?:)
Also known as "Kaali Dal", "Maa Di Dal" or simply "Maa Ki Dal" - Dal Makhani by any other name would taste just as yummy and delicious. This Punjabi delicacy is another feather to Indian cuisine. Rich, creamy lentils cooked with assorted spices makes it one of the best warm and soul foods ever! Dal (lentil) Makhani (cream/butter) as the name insists is filled with calories and is a special treat. There are few variations and I have tried them all. I have finally settled down to this recipe. The secret to best Dal makhani is the number of hours one cooks the lentils.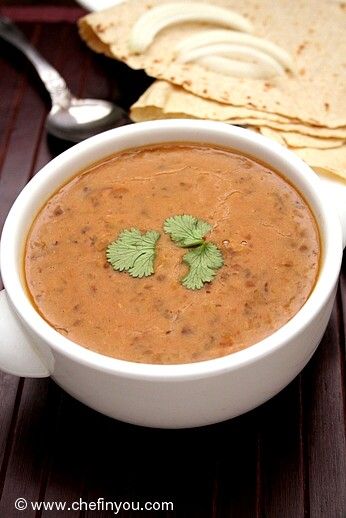 Traditionally, the Dals are simmered overnight in Tandoor which enhances the taste. Otherwise, I find that soaking the lentils a little longer than norm also does the same. No scientific explanation - just experience. I usually soak it say evening when I need to make this dish for next day's lunch. Otherwise you can use slow cooker if you have one.!  A low calorie version is very easy. Replace Butter with oil and cream with 2% milk. Cooking it for a long time, makes it rich tasting and creamier without the cream and butter. Try it, you wont miss the high calorie version.
Basic Information
Prep Time
:
8 hours to 1 day
Ingredients
1 cup whole black lentils ( whole black Urad dal )
1/4 cup Bengal gram
1/2 cup Kidney beans
1 tsp cumin seeds
1-2 tsp green chillies, sliced thinly
1 tsp ginger garlic paste
1 tsp cumin-coriander powder
1 tsp cardamom powder
1 medium red onion
1 tsp dried Fenugreek leaves ( Kasuri Methi )
3 tbsp butter (or 1-2 tsp of vegetable oil)
2-3 cloves
2" cinnamon stick
1 Bay leaf
1/2 tsp turmeric powder
1 cup tomato puree
1 cup cream ( or 2% milk or use Coconut milk to make it Vegan (thanks for the tip Kniffel)
salt to taste and cilantro to garnish
Tips
Notes:
1. While using store bought tomato puree, make sure its the low sodium variety. Or if not available, add salt towards the end accordingly. Also the store bought varieties tend to leave a sharp taste in the mouth. Add it diluted if too strong. 2. Instead of adding whole spices while cooking, you can make a spice bag and add it while cooking the lentils. Pack cloves,cinnamon stick and cardamom pods along with bay leaf in a cheesecloth and drop it in the cooking water of lentils. Pressure cook and remove this bag after its cooked.
Method
1
Soak the lentils and kidney beans overnight.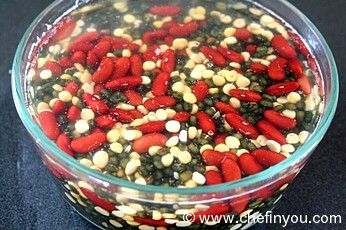 2
Rinse them well in cold water.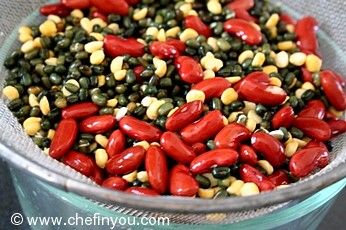 3
Cook them in a pressure cooker for 3-4 whistles. It alright to cook longer cos its hard to spoil this dish. The long cooking also enhances the flavor for this dish.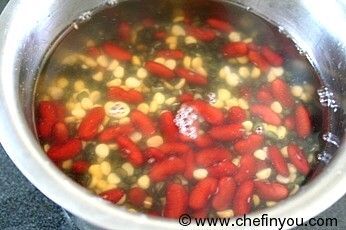 4
Cook until cooked, almost mushy.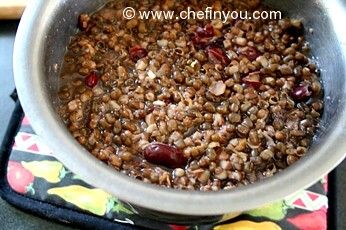 5
Take a potato masher/ladle and mash the lentils well.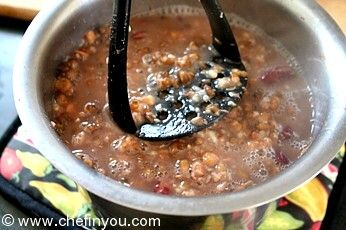 6
Meanwhile, in a saucepan, add butter (or 1 tsp oil)  along with cloves, cinnamon, cumin, turmeric, cumin-coriander powder,bay leaf, ginger-garlic paste, chillies and onions. Saute until aromatic and onions gets soft.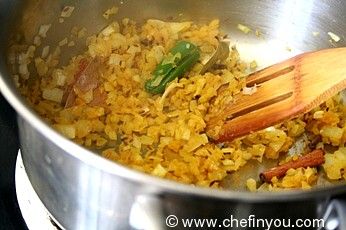 7
Add the Tomato puree, close the lid (unless you love being covered with tomato puree ;-)) and cook for 5 min until the raw tomato smell leaves.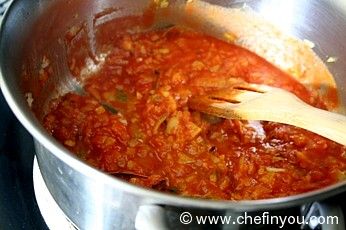 8
Now add the lentil mixture,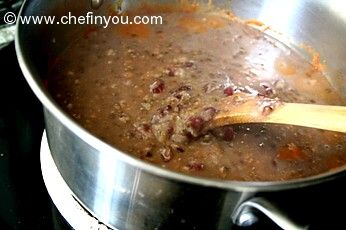 9
reduce the heat to simmer, add salt close the lid and slow cook for 15-20 min.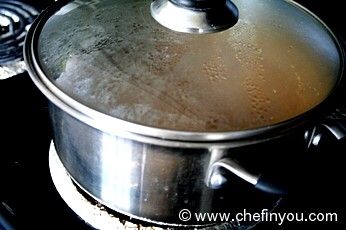 10
Stir occasionally to avoid the lentils from sticking to the bottom.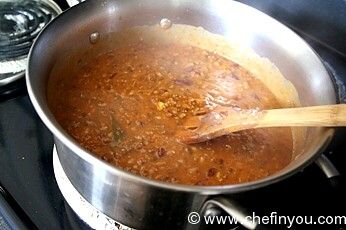 11
Add the fenugreek leaves along with cardamom powder, stir and then add the cream ( or 2% milk/fat free milk).
Cook for 5 more minutes and serve hot garnished with Naan/ Roti garnished with cilantro.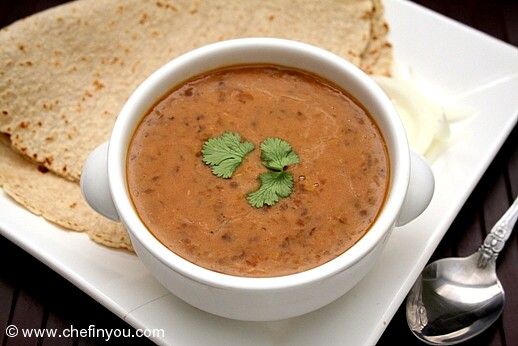 I usually pair it with Roti/ Phulkas, few sliced onions and bowl of fresh curd. It makes a hearty and protein rich meal.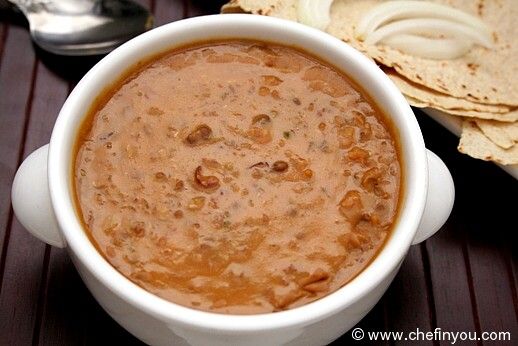 Related Recipes You May Like
Did you make this recipe?
Please click below to share your experiences while you were making this recipe. Thanks for your input!
Have a favorite recipe?
Know a family recipe your mom used to make? Or maybe a go to recipe that works everytime? Share it with your fellow foodies!